There are some things you just can't get enough of, like the furtive sex scenes in Orange Is the New Black; or the non-furtive sex scenes in Orange Is the New Black; or the sex scenes in... um, anything really. Oh, and great restaurants! Restaurants are awesome, which is why, even though we've already told you about AC's best restaurants, we've scoured the city for the best local, off-the-boardwalk eat spots.
Recommended Video
Embrace the Elements With Fire & Smoke Burgers
Knife & Fork Inn (address and info)
This steakhouse and seafood restaurant, with an impressive upstairs wine room, dates back to the Prohibition era (look under the wooden bench planks upstairs -- empty space for booze!), which means they've had plenty of time to perfect the Lobster Thermidor, as well as chophouse-style meat dishes like cider-glazed bone-in pork chops.
Tony Baloney's (address and info)
When you've reached the point of where-the-hell-are-we-going (?), you're almost to TB's, which is actually helmed by a dude named Mike, but he'll answer to Tony too, so who cares? Especially when he's busy slinging spectacular pies ranging from a spicy thai peanut pie, to the Casino Carnivore w/ 10 layers of meat, to the Sloppy-Joe-Boy, which is basically what it sounds like -- a Sloppy Joe on a pizza.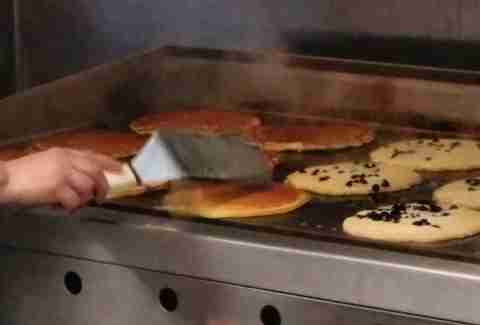 Gilchrist Restaurant (address and info)
Literally sitting on the dock of the bay, this indoor/outdoor AM-eats spot boasts views of some seriously ramshackle boathouses, and has the perfect antidotes to all the booze you consumed while gambling last night: their signature fluffy blueberry pancakes, as well as huge omelets w/ piles of sausage and bacon on the side.
Back Bay Ale House (address and info)
Across the street from the aforementioned Gilchrist, this liquid-lunch destination, with sweet second-story bay views, serves up stiff drinks in Mason jars, and pub eats like JuJu pork, and beer-battered seafood.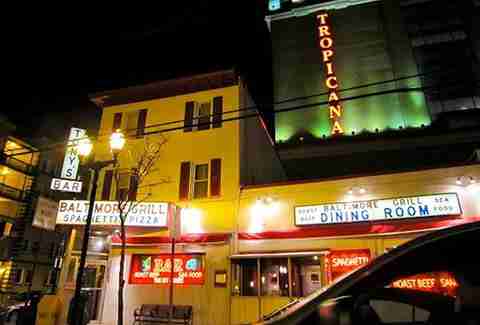 Tony's Baltimore Grill (address and info)
This rowdy 24-hour boozer also has a late-night kitchen, which is open 'til 3am, where they're turning out pizzas that are just the right size (big), and classics like spaghetti with a bangin' red sauce and meatballs as big as peaches.
The Irish Pub (address and info)
Literally just off the Boardwalk near Resorts Casino, this 24-hour spot looks like a shady dive bar from the outside. But once you walk in, it is a Cheers-style utopia with a huge back deck and bar (surprise!), some seriously good craft beer, huge burgers, and a killer Reuben served with thick steak fries and pickles.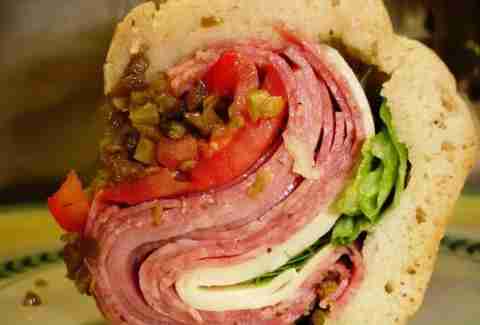 White House Sub Shop (address and info)
Yes, they just expanded to the Boardwalk, but there's nothing like the original with its photos all over the walls, vinyl booths, and next-level sandwiches. Pro-tip: stick with the cold cuts like Italian, roast beef, and turkey, which're served in huge piles on Italian bread that's baked fresh every day.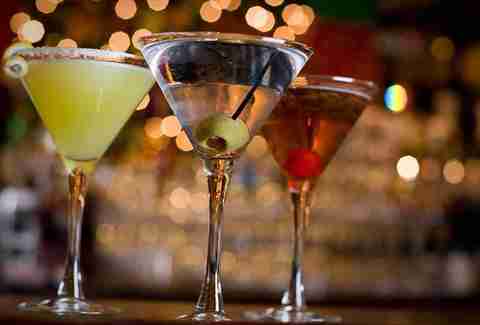 Angeloni's II (address and info)
A mom-and-pop shop that hasn't changed much since the '80s, A2 does a perfectly pounded veal parm smothered in marinara and mozzarella w/ a side of pasta that tastes just like what mom used to make for you in the... um, '80s. Wash it down with the largest wine list in the area.
Kelsey & Kim's Southern Café (address and info)
Escape the bright lights and bustle of the casino in favor of a virtual trip to the South via its signature dish: fried chicken. Fried chicken and waffles; fried chicken w/ collard greens; fried chicken w/ mac 'n cheese, corn, string beans, corn bread... you get the idea. Oh, and you can also get grilled salmon, grilled Cajun catfish, fried pork chops, and more.
This list -- and all the rest -- look even sexier in our iPhone app. Get it now!