Atlantic City's 8 best places to party… while having dinner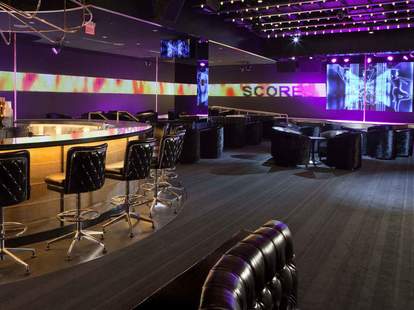 Atlantic City is great for things like bootlegging (at least until season two when Jimmy takes a hit out on you, obviously)... and for finding places to party or get a great meal, but what if you want to do those last two things at the same time? Then you better check out our list of the eight best party restaurants in AC…
Thrillist
This Buddha-dominated spot could double as a set from
Kill Bill
, but if you lose your head it'll be over pan-Asian plates of king crab tempura, barbecue pork tenderloin, and lobster fried rice.
Fitted with intimate '20s-style high white leather booths and sweeping ocean views, this party/eat spot in The Chelsea is only open on Friday and Saturday nights when they bring in a DJ to go with dishes like lobster ravioli, double-cut pork chops, and more.
Helmed by the "Godfather of Italian-American cooking" (seriously!), this boot-foodery in Harrah's plies your plate with classic eats like veal parmigiana, lobster tail, and more while the chef's favorite movies play on high-def TVs. Plus, there's a DJ spinning everything from hip-hop to slow jams (seriously! AGAIN).
The Borgata's got a bunch of bars and nightclubs, plus a handful of sweet restaurants, but this gleamingly modern Japanese pub is the only one that combines the two, thanks to its signature cocktails and late-night nosh options that range from a roasted filet w/ togarashi fries to sushi rolls like the Nirvana, which's got tuna, yellow tail, salmon, and BBQ eel.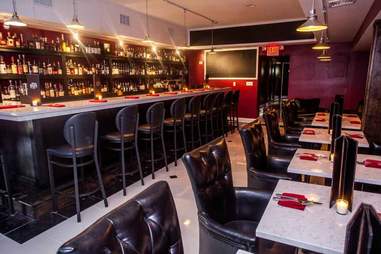 Thrillist
AC's first modern-day speakeasy is in the last place you'd ever look for it: tucked between your couch cushions! Just kidding it's at the Atlantic City Bottle Company, and they're slinging midnight craft 'tails, smoked meats, ultra-rare whiskey shots, and all-night growler & package sales.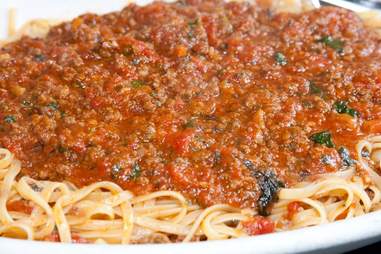 Thrillist
The Tropicana's take on NYC's famed Italian eatery isn't the
best
place to party, but it is the sweetest place to take a big party, thanks to massive family-style portions of pastas like cheese-stuffed ravioli, your choice of pasta covered in clam sauce, plus porterhouse pizzaiola and more.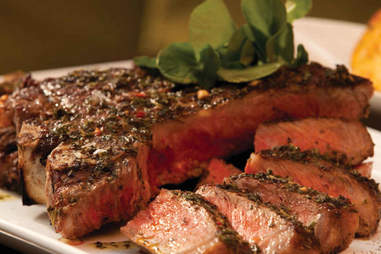 Thrillist
Recently opened in a town where most stuff is closing, this steak spot from TV's loudest chef boasts a shton of loud menu items ranging from Danger Wings w/ the chef's signature hot sauce, to a plate of braised short ribs w/ crab & shrimp named after Guy's show, to a series of loudly named signature cocktails, all of which make it the perfect place to… have a romantic dinner. Hahaha… we meant to say get loud.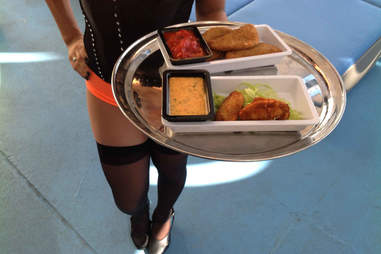 Thrillist
You already know that it's one of AC's best strip clubs, but did you know that what it lacks in entrees it more than makes up for in bar bites from Robert's Steakhouse downstairs… and scantily clad women? Of course you did.