Iron Chef dim sum at Jose Garces's Revel noodle bar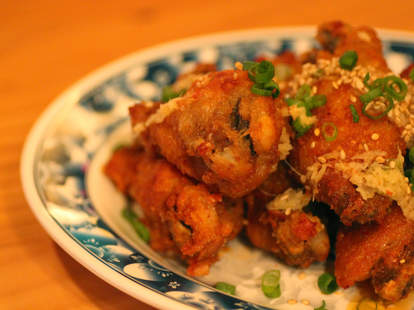 If Revel's high-limit pai gow tables leave you unsatisfied, lay both your hands down behind them at Philly Iron Chef Jose Garces's casino-floor noodle bar and cocktail counter Yuboka, and pick up his 20-plate menu of made-to-order Eastern eats like these spicy garlic-ginger chicken wings, Peking duck bowls, plus five kinds of dumplings imported from China...town favorite Dim Sum Garden, who can teach you a thing or two about knowing how to fold 'em.
Want black cod without a black card? $18 scores you Yuboka's priciest dish, also loaded with poached shrimp, jumbo lump crab, and crispy shallot-showered udon noodles which're all rained down on a bowl of Taiwanese barbecue sauce.
Slurp your soup in dumpling form with Dim Sum Garden's Shanghai-style steamers arriving from Philly in a bicycle bamboo basket.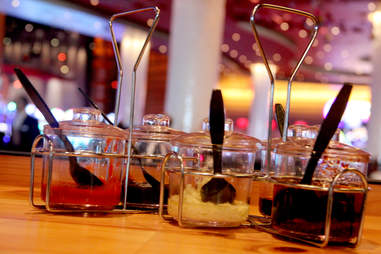 Just like any Chinese takeout, you stash away as much sauce as will fit in your pockets, including house-made ginger scallion, red chili oil, Sriracha, and black vinegar soy.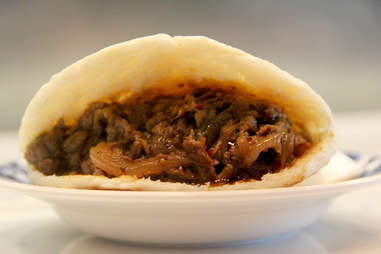 Since they don't come in packets, stash them in this pocket. The shredded lamb burger is wok-fried with cumin and enveloped in a house-baked bun.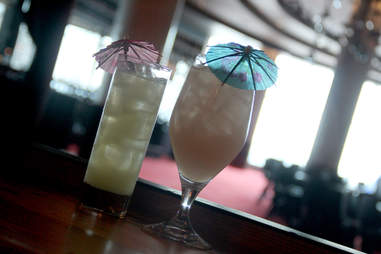 Want to hit even more sauce? Opt for these lychee-sake Crouching Tiger and Thai chile-and-gin Hidden Dragon 'tails which are probably garnished with umbrellas to represent Shu Lien's struggle as a female warrior in a patriarchal society. Ponder that while not struggling with ordering another.