There's more to see in AC than where a pedicab will wheel you. Want to experience a Summer of ladies shaking tassels, beachfront bottle-popping, salt-water pizza, and rooftop cabana action? Trust Thrillist AC editor Adam Robb to push you in the right direction.
Favorite Restaurant: American Cut. I just turn to the stage-lighted kitchen for the mohawked silhouette of my favorite Iron Chef vet and I know my steak's coming out charred perfectly black and blue. Plus, they serve the salty-sweetest onion rings outside of Tony Luke's, and, when I don't want candy bar pie for dessert, I just kick back a shot of their under-the-bar banana Jameson. Best Late-Night Eats: Late-night eats in AC are scarce, but Tony Luke's and Ben & Jerry's, located in the Borgata's under-the-poker-room food court, satisfy all of your after-hours pork sandwich and Vermonster cravings. Plus, there's a 24/7 Fatburger. Best Cheap Eats: You can sign up for a player card at almost any casino and score a free buffet off the bat.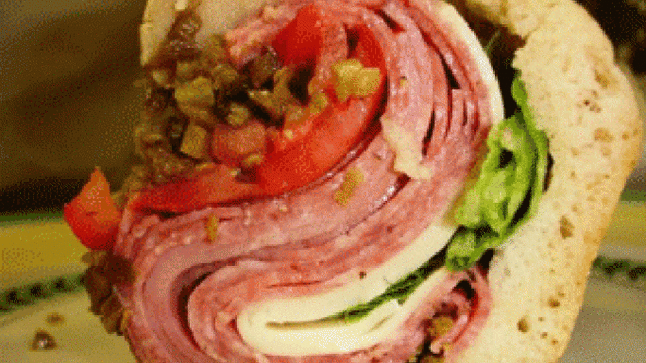 Best Sandwich: I once hit up the original White House on Arctic Ave to pack some salami, ham, Prov, and cap subs for a road trip, and they didn't last past 10a.
Best Dish: You don't order the Chili Lobster at American Cut for the lobster. You do it to soak up the massive pan of hot, buttery ginger-sriracha sauce with the pile of Texas toast that comes with.
Best Italian: Carmine's at the Trop. Italian is comfort food, and it's a comfort to know you're getting the same family-sized portions of stuffed mushrooms and chicken Marsala and gravied everything at the NYC original, but without the theater-going throngs. And despite the laid-back vibe, they mix some of the most serious classic 'tails in town.
Best Asian: Buddakan in the Pier Shops looks like the restaurant from Kill Bill, and it's solid seven days a week, but on Mondays, nothing beats Michael Schulson's Izakaya at the Borgata: 21 dishes including wasabi shrimp rolls and Kobe dogs plus a dozen drinks are all just $7.
Best Mexican: Distrito Cantina at Revel. Forget the greasy slices. The nachos at Jose Garces' indoor taco truck are the ultimate late-night cure-all, whether you're in need of nourishment after polishing off a pitcher of their pineapple El Jefes, or after carrying your girl and her heels out of HQ. Best Room Service: When I can't leave my room, I pray our room's at the Water Club, where the all-night in-room dining's courtesy of Iron Chef Geoffrey Zakarian. The lox are cured in-house, the cheesy mashed potatoes are a meal (for two) all on their own, and the dipping sauce for the chicken finger's so hot you'll tear up... on the inside.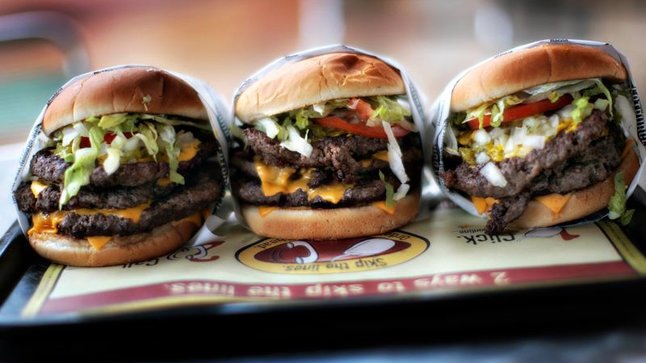 Best Burger: If you can't make it downstairs to Fatburger for a 22oz-er, stick with room service at the Water Club. The half-pound sirloin cheddar-burger's topped with red pepper mayo and crispy onions, and it's on-call til 6a.
Most Gut-Busting Dish: Hungover men much wider than myself wait in line all morning for counter seats at Chelsea coffee shop Teplitzky's to split the Big Teplitzky. Why? $20 scores you two pancakes, French toast, three eggs, a bagel, hash browns, bacon, pork roll, turkey sausage, a glass of OJ, and one bottomless pot of coffee.
Best Fine Dining: Azure Partly for the tableside presentation of whole roasted Branzino, and partly for the stunning servers in skin-tight dresses and skyrocketing heels. Most Romantic Room: The penthouse Rock Star suite at the Chelsea has a massive soaking tub for two in the bedroom. Order up a bottle of champagne (or whiskey), and dinner is served. Best Room for Partying: See above and invite a third. Yes, she'll fit.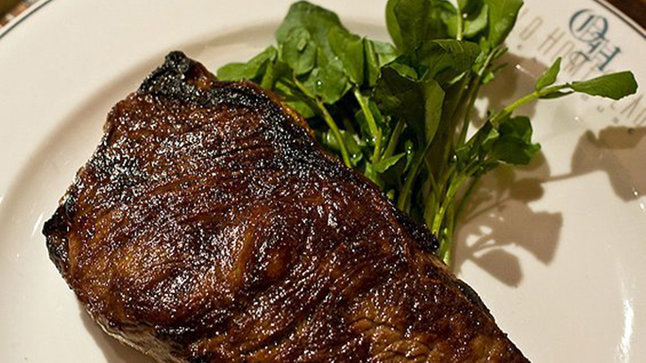 Best Meal for Work: Old Homestead at the Borgata. There are giant portraits of cows staring down at you from above. If they don't intimidate you, then the guy across the table from you won't either.
Best Meal for Work If You're a Professional Gambler: If you don't want to put down your cards, you can get fried pickles and a spicy jalapeno burger from Bill's Bar & Burger delivered tableside in the poker room at Harrah's. Best Lunch: You have to eat it faster than the seagulls swooping in for a bite, but a chicken wrap on the rooftop pool at The Chelsea's the perfect light bite, so you can go swimming less than an hour after the gulls you polish it off.
Weirdest Food: There're more than 60 kinds of pizza at Tony Boloney's, and 20 of them -- like the egg, chili, cheddar, hot dog, and onion Poochie -- are also available for breakfast on weekends as a sub, burrito, or stromboli. Most Local Food: Forget taffy -- the pies at Tony Boloney's have a salt-water butter crust.
Best Wings: Are you familiar with Hooters?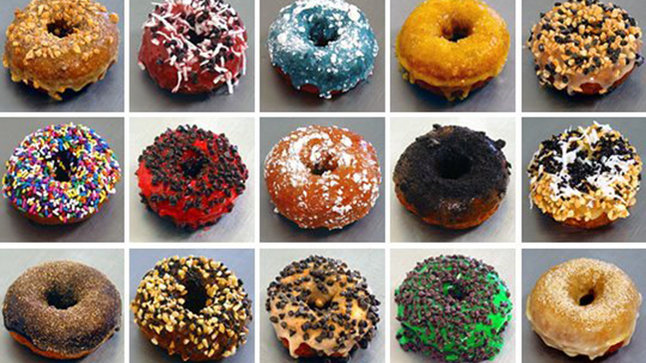 Best Donuts: It's worth the trip to Ocean City for the Fractured Prune's two-dozen specialty donuts like Thin Mint, Sundae, and Coffee Crumb. Plus, you can custom order any combo of toppings, in case you're craving a blueberry-mocha-peanut butter Oreo.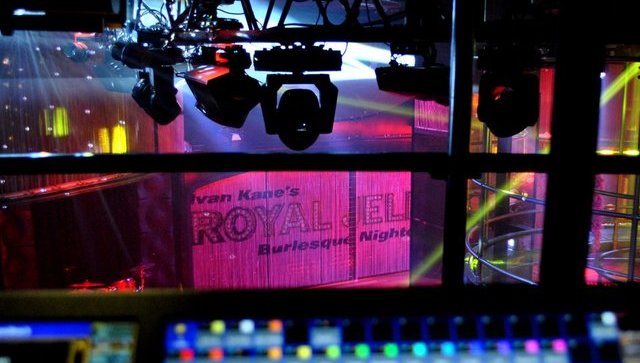 Best Club: Royal Jelly. Forget about the ex-Beyonce dancers and NFL cheerleaders stripping down to tassels. When the DJ booth spins around to reveal a live band, the real show's how the local birthday girls and brides-to-be get down and dirty on stage between acts.
Best for Work: It doesn't have a name, but there's a soaring ocean-view lounge in between Azure and American Cut at Revel where you can shake hands, trade cards, and toast before a business dinner to your left or right.
Hardest Partying Club: If you don't know how to get a party started beneath the massive video wall at HQ while world-class resident DJs like A-Trak, Calvin Harris, and Manufactured Superstars spin, just buy a table and a host will deliver a party... of girls... to you.
Best Bartender: Not only is Casey the hottest bartender in AC, she's also an ex-Cosmopolitan mixologist responsible for all the craft 'tails at Royal Jelly. Best Free Booze: The fast and loose slots at locals casino Atlantic Club have always been good to me while waiting for a waitress to bring another gratis Jack & Coke.
Best Beer Bar: There're 150 brews -- half of them Belgian -- behind the bar at the AC-offshoot of DC's Mussel Bar by Robert Wiedmaier (a few of which go into the mussels too.) One, the Antigoon, is brewed exclusively for this place, and's poured from a massive, Poseidon-topped tap. Best Cocktail: It's so tempting not to pay for a drink when the casino floor's so close, but I always head back to Mussel Bar for their spiced tequila and "mussel heat"-syruped Rebel Yell. Then I head back to the roulette table for a watered-down drink to cool off afterward. Best Brewery: Tun Tavern's a historic AC brewery where you can get your growlers filled with seasonal ales and stouts like Sumatra coffee or oatmeal. Best Locals Bar: Locals who only want to be hit on by other locals head to The Irish Pub on St James Ave. During the week you can whiskey-wash down $3 burgers and 50 cent wings after midnight.
Best Place to Day Drink: To forget it's daytime? Any casino floor will do. For ordering frozen margaritas without rolling over? My pick's any lounge chair around the pool at the Chelsea. Best Outdoor Spot: If you want to buy girls in bikinis a drink, hit up the pool at the Water Club where the bar-sided outdoor pool's literally waist-deep in women.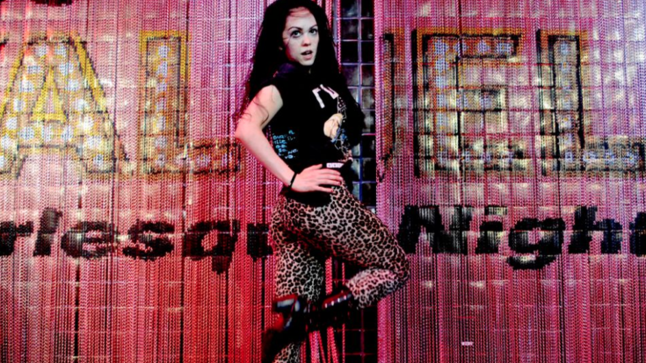 Hottest Girls: The girls partying at Royal Jelly are so hot that one time I watched two strangers start way-more-than-stripping each other on stage between acts, and security didn't break it up. In fact, they held their purses.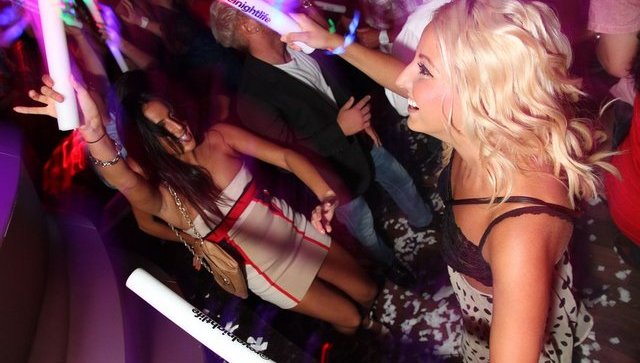 Easiest Place to Get Laid: HQ, because what the guys there lack in game they make up for in baggy khakis and button-downs, which means you've got zero competition. Best Beach: Yes, Atlantic City still has a beach, but for the best stretch of sand, take the Borgata's shuttle to Brigantine, where the casino owns a guests-only private beach.
Best Non-Casino Gaming: The roof of the Golden Nugget's parking lot's topped with pools & tennis/basketball courts with Boardwalk skyline views. Best Pool: The Chelsea's always crammed with coeds, but their cabana-wrapped rooftop pool is one of AC's more tranquil oases, where all the ladies are sleeping off their hangovers from the night before. This leaves you space to swim, and eye candy when you come up for air.
Best Shopping: If outlets aren't your thing, hit up the Pier Shops at Caesars where you'll find an Apple Store and designers like Louis Vuitton. Ask for Eric.
Best Strip Club: Just slightly less scandalous than a boardwalk massage parlor... the Diving Horse. Best Coffee: There's no Wi-Fi at casino coffee shops, but at the Pier Shops at Caesars, the Starbucks bathroom has floor-to-ceiling windows overlooking the beach and ocean, so there's that. Best Way To Exercise: Early-morning bicycling on the boardwalk. It's illegal after 10:30a in the Summertime, and there are shops to rent bikes from on both ends.
Best Place for a Hot Shave: The lotion-towel-and-repeat-for-60min signature shave at the Borgata's men-only Barbershop will leave you feeling as smooth as your girlfriend after her wax across the hall.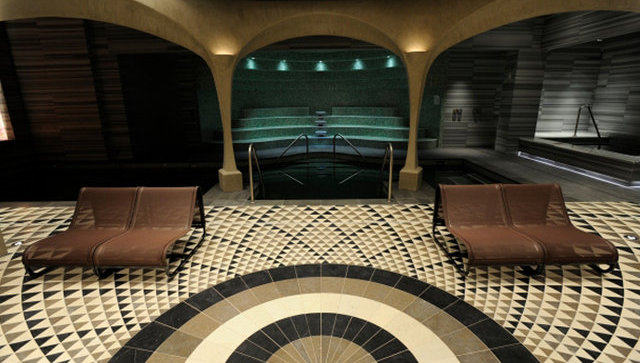 Best Spa: Two things about the Bask Spa at Revel. If you spot a button in the wall lining the heated mineral pool, push it -- you'll be hit by a spontaneous waterfall flowing from the ceiling. And if you're airing out in the salt grotto, yes, the walls are made of salt -- you don't need to lick it to be sure. Best Theme Park: Not only's the Steel Pier standing after Sandy, it's sturdier than you'll be after riding the 100mph+ Rocket coaster 225ft up in under two seconds.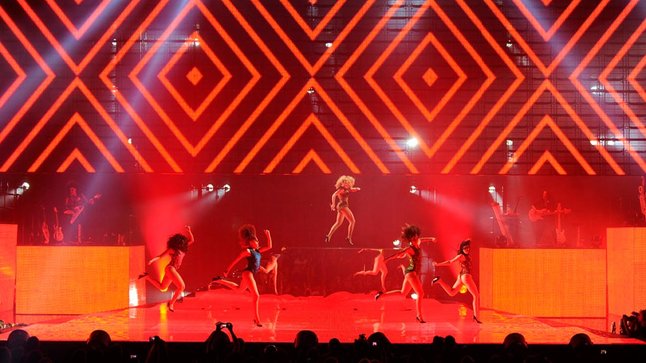 Best Music Venue: Ovation Hall at Revel. The sound system's so insane it rattles the restaurants beneath it, and while it's the most underused venue in the world, it's also where Michelle Obama came to watch Beyonce, and where Kanye announced Kim's pregnancy. So, yeah, there shows are big.
Best Comedy Club: The Borgata has the lock on comics younger than Joe Piscopo. Everyone from Aziz Ansari to Sarah Silverman plays the Music Box. Best Movie Theater: There's only one screen in AC. Fortunately the Tropicana's is both in IMAX and 3D. If you have a free hour… that's 60 games of speed roulette at the Borgata. The ball actually spins from the last number it lands, slow bettors never hold up the action, and if you need other ideas on how to spend a free hour in AC you'll probably find me there, so just hit me up.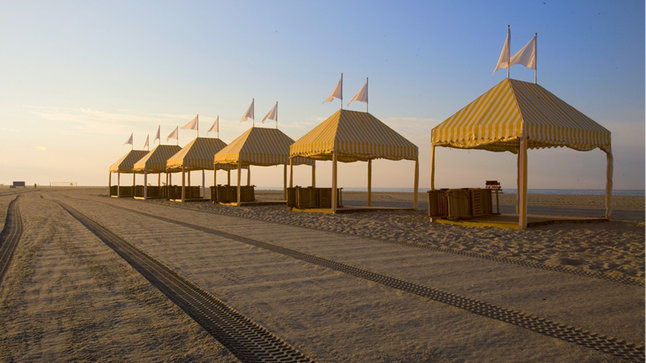 If you have two free hours... make time for dinner at Chef Vola's. It's a James Beard award-winning basement beneath an unmarked house, where the family who's owned it for decades can't wait to stuff you with prosciutto-wrapped mozz and on-the-bone veal parm... assuming you can get a table. They're notorious for never answering their phones, so leave a voicemail and put aside more than two hours while you wait for a call back.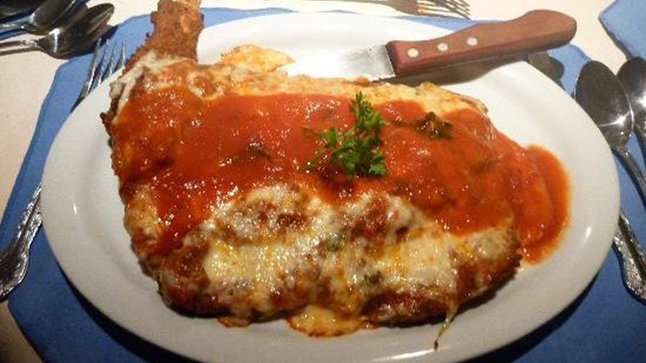 If you have a free afternoon… while you're waiting for a call back from Chef Vola's, drive down to Exit 0 on the AC expressway, order a couple slaw dogs from Tommy's, and people-watch the Cape May Beach's inexplicable masses of French Canadians who chain-smoke Gauloises here every Summer. If it's nice out… forget the pool, get out of the hotel, take off your #YOLO tee, and hit the beach. Before gambling was legal, before drinking was legal (again), the shore was America's Playground for a reason, and it remains one of the few beaches in NJ that doesn't charge a fee to bask in the sun. If it's raining… forget the boardwalk and bet the mudders at the racebook. It's still the only live sports betting in town.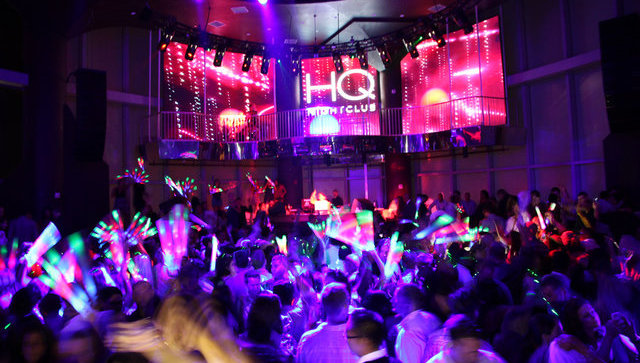 If you have a hangover... you learned two important lessons: Red Bull is not a legitimate mixer, and those girls who told you it was okay to chase a bottle of vodka with a bottle of tequila at HQ last night just wanted you to buy a bottle of vodka and a bottle of tequila. On the plus side, they're hungover too. Don't leave town without... cashing out and tipping the maids.