It's summer again, the heat is on, and the Austin restaurant scene is appropriately on fire (not literally, relax). From smothered tots to wild game and everything in between, here are Austin's newest and best places to eat & drink.
East Seventh
This modest little trailer behind Hard Luck Lounge (formerly The Office) is making waves amongst lovers of comfort food. From the chef/owner of Baton Creole, the cuisine at Lady Luck is decidedly "European pub fare with a Southern twist" -- made with tons of love. We had the Stoner Delight, a pile of crisp tater tots topped with a creamy mustard and shallot sauce, white cheddar, smothered cabbage, pickled beets, and topped with house-brined corned beef, and it was exactly as delicious as it sounds.
South Lamar
VOX Table, from owner Vincent Manguino and Executive Chef Joe Anguiano (formerly of Eleven Plates & Wine), brings a Spanish and French approach to New American. The interior is sleek and modern with a lot of marble but the menu is pure fun. From the cheekily named cocktails (we love the Danny Trejo) to the Hamachi Pipettes (squeezable pipettes which infuse each bite!) we can't get enough of what VOX Table is serving.
South First
If you're a fan of the El Chile and El Alma, you'll love Alcomar. It's a marriage of the two concepts featuring fresh, flavorful seafood and happy hour-worthy cocteles in a beachy and bright open space. Head over for happy hour every day from 3-6pm for deals on Gulf oysters and Rosita margaritas, among many other choices.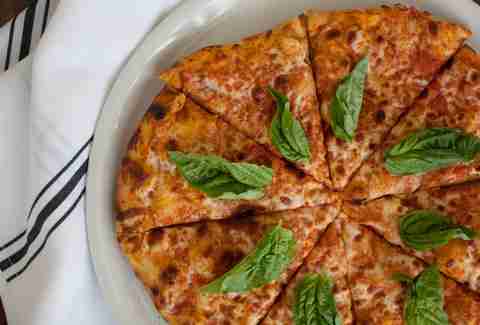 Barton Springs
New Italian eatery, Juliet (formerly Romeo's), is not only sprinkled with elegant touches of '60s Italian modernism, but the food is fantastic as well. From hearty pizzas and pastas to delicate carpaccio, there is truly something for every taste. And you're in luck if your taste includes a spot-on bar program with eight variations on the classic Negroni.
Clarksville
New to the West 6th 'hood, Houston-based Liberty Kitchen is serving American comfort food with an emphasis on coastal seafood. That translates to a menu chock-full of treats such as oysters (fresh roasted or fried), Shanghai fried lobster, as well as an extensive selection of burgers, sandwiches, tacos, and pasta.
Congress Ave
Justin Elliott (former bar manager of Qui) has spearheaded the cocktail program at the dark and sexy Townsend. It's popped up in an unlikely spot, but our first impression was terrific. Order the Carriage House (Ransom Old Tom gin, Tequila Ocho Reposado, Cynar, and Cocchi vermouth di torino).
Sixth St
Right on the cusp of Bull Blaster-fueled Sixth St and The Driskill is the brand-new Eureka!. It caters to the crowd that wants a decent meal either before OR AFTER a night out. The kitchen stays open until 1am, Thursday through Friday. We looove its boozy bourbon cocktails, the Eureka! Wings, and the Fresno Fig Burger.
South Lamar
As if you needed another reason to hit up the new South Lamar Union complex -- here comes the Shack. The juicy, flavorful burgers and crinkle-cut fries are perfectly sized to leave room for one of its famous shakes or custards. Here are our locally inspired top picks: Lockhart Link Burger (cheeseburger topped with griddled Kreuz Market jalapeño cheese sausage link, ShackSauce, and pickles) and the Uchi-koncrete (vanilla custard, Uchi & Uchiko miso hazelnut blondie, and huckleberry jam).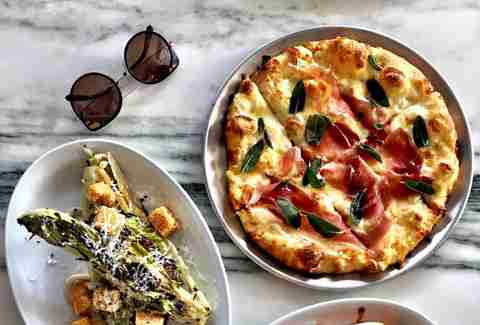 South Lamar
The new Italian cafe is perfect for a pre-movie bite and a cocktail. The modern, yet warm space in South Lamar Union offers an updated approach on classic Italian cuisine. Order a Negroni, a pizza bianca (mozzarella, provolone, fontina, fried sage, truffle oil, prosciutto) and a grilled Caesar salad.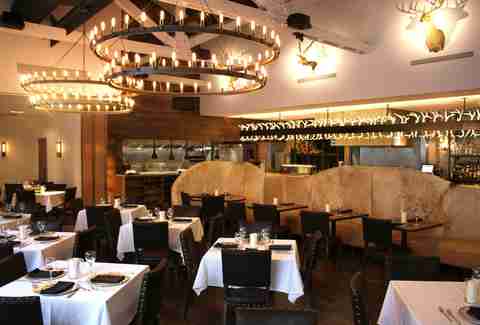 Downtown
Tim Love, the charismatic Fort Worth-based chef and co-founder of the Austin Food and Wine Festival has just opened the doors to Lonesome Dove. Its style rings true to its name and Texas roots. Think cowhide seating, taxidermied animals from his personal collection, and lots of wood and leather. What's on the menu? Lots of meat -- from steak to wild game to a selection of over 3k bottles of wine.
Downtown
The very new and enormous JW Marriott that occupies the corner of 2nd and Congress has a few surprises for us locals. First, Corner restaurant has a great patio perfect happy hour or an al fresco dinner. Street tacos, chips & queso poblano, and an ATX Paloma are great for a casual hang.
Oak Hill
The wildly popular pizza trailer has gone brick-and-mortar, and now West Austin residents can enjoy the addictive deep dish 'za for themselves. They've added a thinner bar pizza, appetizers, and beer and wine.
East Sixth
The newest craft brewery in town has opened up shop on East Sixth across from The Grackle. Try the Session IPA -- a light, crisp, hop-forward ale ideal for these sweltering summer afternoons.
East Austin
Co-owners (and fellow Geminis) Andrew Sabola and Meghan Erwin mastered the art of making gelato in Italy before setting their sights on opening Gelateria Gemelli. In addition to a very stylish, Insta-worthy interior, the gelato flavors are knock-your-socks-off good. Olive Oil, Earl Grey, Vietnamese Coffee, and Fernet Stracciatella are just a few of their standouts. Even better: they serve Negronis and have a nice selection of a la carte amaros.
Downtown
Also a part of the new JW Marriot's family, Burger Bar is a walk-up counter with fast service, patio seating, and a killer menu. The Big Mouth Burger with blistered pepper, jalapeño jam, bacon, and cheddar, paired with cheese fries and a hand-spun shake are our personal recs.
Sign up here for our daily Austin email and be the first to get all the food/drink/fun in town.
Other Stuff You'll Like In Openings Cheat Sheet