Not just where Stromile keeps all of his extra Memphis Grizzlies headbands, Swift's Attic is also where you can now get a Sunday brunch that includes everything from grilled oysters to pork cheeks

Behold: peanut butter pancakes topped with foie gras and jelly (and bacon!).

These are their seared scallops with bacon hominy. They're served sorta like a "toad in the hole", if by "toad in the hole" you mean the classic English dish and NOT what Mario's little buddy shouts while having sex

Grilled quail with eggs and root vegetables, or what Fruit tells Legume to do at the annual Food Group 3-on-3 Tournament

And of course to wash it all down they've got a next-level build-your-own-Bloody bar, with hot sauces and pickled veggies ranging from shishito peppers to kimchi, a dish that's more likely to be found fermenting in Stromile's basement than his attic.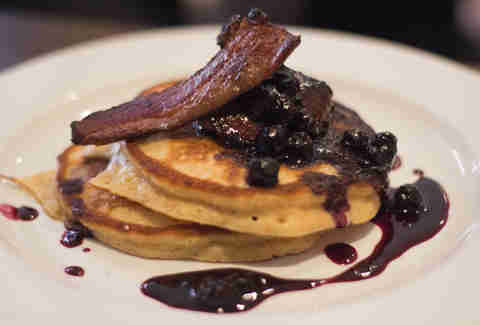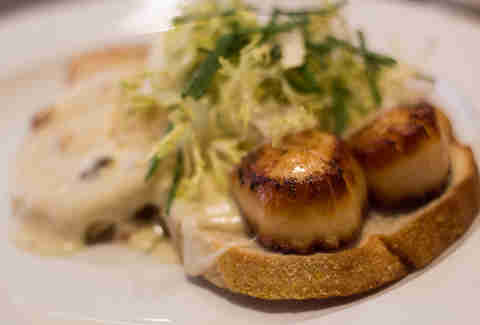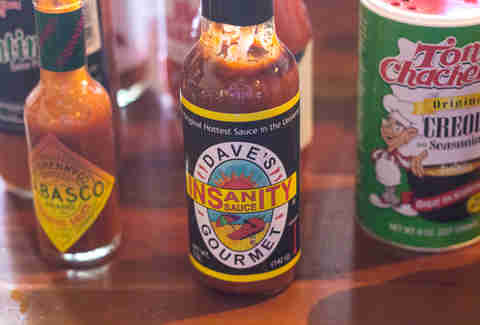 Previous Venue
Next Venue
Venue Description
1. Swift's Attic
315 Congress Ave, Austin, TX 78701 (Downtown)
Located the second floor of the historic (and now defunct grocery store) Swift's Premium Food Co. building on Congress Avenue, the appropriately named Swift's Attic serves up eclectic small plates and creative cocktails for hipstered out Austinites. Among a brunch Bloody Mar bar and generous daily happy hour deals, Swift's offers sophisticated meats, seafood, snacks, and cocktails. Must trys are Korean BBQ flank steak, squid "fries," and the Pop Rocks charred edamame.