It's been a productive past few months for the ever-growing Austin food scene while you've continued to wrestle with the ubiquitous question: "Where should we go?" Luckily, there are a handful of new spots to add to your food and drink repertoire that run the gamut from lunch with co-workers to uber-fancy date nights. If local quail, cocktails on tap, and Bobby Brown-inspired pierogies pique your interest, check out the following 10 spots:
Odd Duck (click here for address and deets)
South Lamar
Arguably the most anticipated opening since Qui, Odd Duck carved out a name and fan base for itself via its modest, repurposed-truck-in-a-rocky-lot beginnings. Now set within a modern-yet-cozy glass housing, the cuisine is local, seasonal, and inspired -- courtesy of Bryce Gilmore (also responsible for the wildly popular Barley Swine). We suggest going with a group and sharing dishes such as the spicy boudin grits with pickled shrimp and fried pig skin, and their heavenly pink beet panna cotta with Meyer lemon mousse and lavender honey.
laV (click here for address and deets)
East Seventh
You can credit laV's impressive team for bringing "refined-but-rustic" French to the East Side. From the complimentary valet, to the "robust wine program", to the menu of contemporary, Provence-inspired classics, laV has impressed those lucky enough to have visited in the short time they've been open. Try the Wood Oven Bouillabaisse with squid, clams, and blue prawn, and follow up with this tasty-looking Meyer Lemon Cream pictured above.

Due Forni (click here for info and address)
Downtown
Setting up shop in the heart of 6th Street in the historic Littlefield Building is Due Forni, a casual pizza and wine joint. The retro spaghetti Westerns being shown are great, but the real stars of this show are the dual pizza ovens (sorry, Clint Eastwood) -- one Roman, for a cracker-thin crust, and one Neapolitan, for a softer, heartier bread. 
Half Step (click here for info and address)
Rainey Street
Dark and cozy with outstanding classic cocktails, Half Step is a cool, Art Deco-inspired haven amongst the bro-tastic bustle of Rainey Street. They even have a special ice shed dedicated to freezing and cutting their own custom ice. You'll know you're there when you see the glowing sign with the emblazoned script that reads: "you earned it."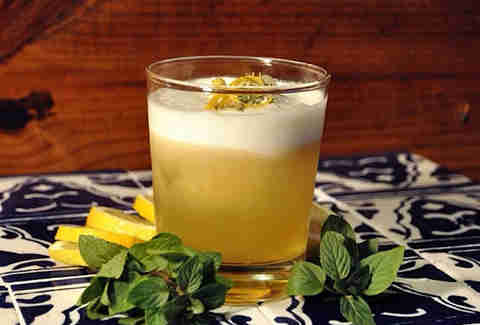 Garage (click here for info and address)
Downtown
Garage is a high-design, craft cocktail bar nestled within the actual parking garage of the historic Starr Building in what used to be the valet station. The look and feel is decidedly mid-century modern. Mixologist Chauncey James, of East Side Show Room and Volstead fame, is the bar manager responsible for the spot-on modern classic cocktails, such as the Japanese Cowboy, a blend of Yamazaki, lime, and orgeat.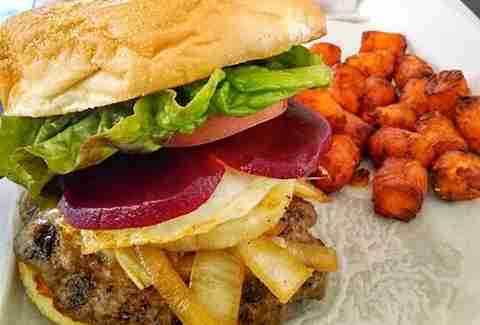 The Silo on 7th (click here for info and address)
East Seventh
Housed in a former tortilla factory, Silo on 7th broke ground more than two years ago and recently (finally!) opened as a burger, local craft beer, and liquor hangout. Affordable burgers (like the Attayac, a bison burger with bleu cheese and wing sauce), a badass rooftop, and a parking lot make this a go-to for a chill meal on the East Side.
Container Bar (click here for info and address)
Rainey Street
Once referred to, by a very wise man, as the white whale of Rainey, Container Bar has been in development for a looong time -- three years to be exact. At last, bar maven Bridget Dunlap's stacked shipping container creation is finally very open for business. Its first bit of action was during SXSW where rows of people could be seen sipping drinks from the balcony of the multicolored structure.
Porter Gastropub (click here for address and deets)
South First
South Austin just got a cool new neighborhood haunt in Porter Gastropub, with 30 beers on tap and refined bar food. Their menu boasts a Porter Burger with triple cream Brie and crispy pancetta, but we're craving the cheekily named My Pieroghetive -- Polish pierogies filled with yukon potato, farmers cheese, and served with dill sour cream. 
The Hightower (click here for address and deets)
East Seventh
Chef Chad Dolezal and co-owner Victor Farnsworth of the now-closed El Arbol have done something unheard of -- they've made New American affordable. Located just a hop and a skip from Downtown, this East 7th spot (that also JUST launched weekend brunch) is already getting great reviews. On our must-try list: Roasted Pork Jowl with rice, egg yolk, avocado, cucumber, pickled shallots, and house Sriracha.
Blackbird and Henry (click here for address and deets)
Campus
Move over sandwich and burrito joints, Blackbird and Henry are bringing an upscale neighborhood tavern to the Campus area. Sleek, cool grey interiors, raw bar offerings, and an impressive wine program make this a standout eatery -- but don't get the wrong idea, there's a lot of meat on this menu. Try the Chargrilled Ribeye Steak "909", with buttery mash and a chile poblano sofrito with a gin and tonic (straight from the tap).