Austin's food game has always been pretty strong, but we've only recently been widely acknowledged as a full-blown culinary tour de force -- and it's mainly in part to trailblazers like the ones on his list. They may not be the oldest, or the biggest, or even necessarily the best spots in town, but they changed the game, and made the biggest impact. These are the restaurants that make Austin, Austin.
Recommended Video
Send Foodz: New York City Wine & Food Festival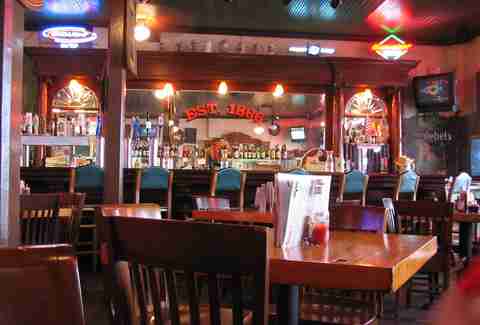 Downtown
Scholz Garten is not only a kitschy pregame location for BBQ and beer -- it's the oldest operating business in Texas. It was founded in 1866 by Civil War veteran and German immigrant, August Scholz, and originally catered only to thirsty Bavarians and Prussians looking for a taste of home. Today, however, you'll find UT fans and politicos alike enjoying a taste of Austin's German culture.
Rosewood
Dining at Nubian Queen Lola's is not different from dining at the home of a family member -- if your family offers all-you-can-eat Gumbo Fridays. Lola Stephens-Bell is the owner and beating heart of the tiny East Austin restaurant. Not only did she bring real Louisiana cooking to Austin, but she gives back to her community by closing on Sundays in order to feed the homeless. She once faced hard times in her life and is a testament to giving back to your community, regardless of your means. You can help as well, just have lunch at Nubian Queen Lola's and fill out a meal donation slip.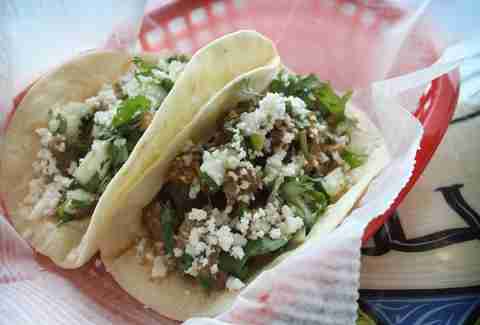 Multiple locations
Unless you've been living under a rock, you know that Tacodeli is one of Austin's favorite locally owned fast-casual taco joints -- and a favorite of Austin musicians. However, Tacodeli boasts more than just tasty tacos (and killer salsa). It adheres to a strong commitment to sustainable and local ingredients. Anyone there is happy to tell you where every single one of their products comes from. Can folks at your taco joint say the same?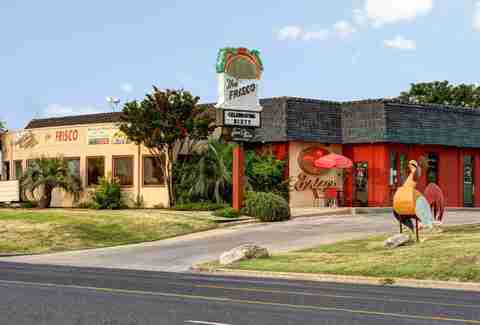 Allandale
In 1953, The Frisco opened for business as part of Harry Akin's Night Hawk chain; the first location was on South Congress. The Frisco stands out for a few reasons, as owner Harry Akin was a maverick in restaurant innovation and politics. He raised his own beef and provided late-night service, but most importantly, he was the first Austinite to ever integrate his business. Kudos to progress!
North Loop
While you may know Fonda San Miguel for its large wooden doors and sprawling brunch buffet, it is also recognized for breaking ground in Austin's food scene. When Fonda San Miguel opened in 1975, it was only one of a handful of restaurants throughout the country that exclusively served Mexican cuisine (not Tex-Mex). Today, it remains an Austin institution that has continued to thrive.
Multiple locations
Before Threadgill's was an Austin institution for comfort food, it helped actualize Austin's propensity for live music and "weirdness." In 1933, Kenneth Threadgill bought and operated a Gulf filling station. Kenneth, a moonshine bootlegger and country music fanatic, had a change of heart when the repeal of Prohibition was passed. He made sure he was the first person in Travis County to acquire a beer license -- and soon the filling station became Threadgill's. The music venue was home to an eclectic mix of musicians and counter-culture enthusiasts. Although many famous and beloved acts came through Threadgill's, most notably is Janis Joplin, who was a regular performer and was treated as a daughter by Kenneth Threadgill.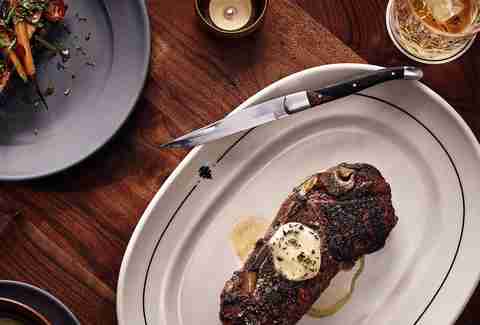 Clarksville
Jeffery's set the standard for high-end dining 40 years ago. In 1975, business partners Nancy Sewald, Jeffrey Weinberger, and Ron and Peggy Weiss opened Jeffrey's at the corner of West Lynn and 12th with Chef Emil Vogely in the kitchen. The elegant service and cuisine attracted famous and neighborhood people alike. In 2013, Jeffrey's was purchased by Larry McGuire, who revamped both the space and menu. Today, Jeffrey's continues to thrive in the historic Clarksville neighborhood.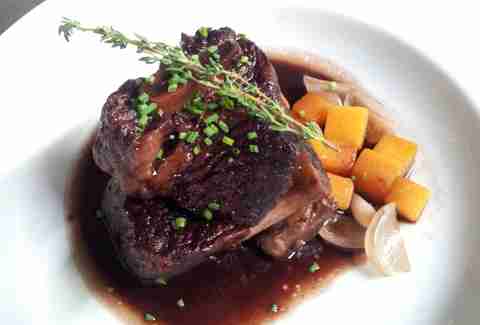 Downtown
In 1982, three Parisians immigrated to Austin, opened a restaurant just off of Sixth St and started serving classic French bistro food. Pate, escargot… these were not menu options an Austinite would normally see, much less in a restaurant where everyone had a French accent. More than 30 years later, Chez Nous continues to please diners with its cuisine and dining experience that feels like a sweet step back in time.
South Lamar
When we hear about talented chefs in austin, it's generally accompanied with the words "Uchi alum." Uchi's owner, James Beard winner Tyson Cole, not only led Austin's food renaissance into the upper echelon, but Uchi also spawned an impressive lineup of talent. The most famous of the alumnus is our own Paul Qui, who served as executive chef of sister restaurant, Uchiko. Oh, and Uchi's food isn't bad either.
East 11th
Before Aaron Franklin flipped the script, Austinites used to actually get in their car and drive to [insert minuscule town] for juicy, lovingly smoked BBQ. These days, the brisket, the demand, the line, the James Beard award -- it probably all feels like a fever dream to the down-to-earth Aaron Franklin. His food's popularity not only led to a handful of other enthusiasts bringing serious game, but it also put Austin on the map as a THE national barbecue destination while earning Franklin the 2015 James Beard award for "Best Chef: Southwest."
Manor Road
From beginnings as a farmers market butcher, supper club, and now a brick-and-mortar restaurant (and butcher shop), Dai Due stands out from the other guys. Chef and proprietor Jesse Griffiths not only utilizes every part of the animals that Dai Due butchers, but just about every ingredient comes from within a 200-mile radius.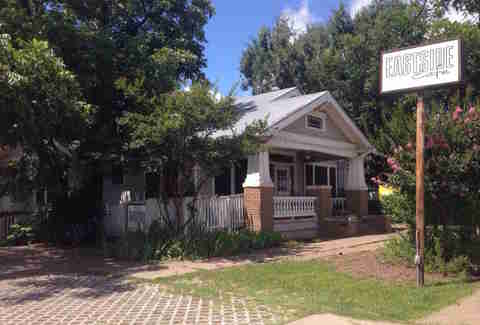 Manor Road
In 1988, when Eastside Cafe opened its doors, Manor Road was a far cry from the dining and drinking hotspot it is now. Eastside Cafe not only opened for business in an area that had yet to realize its potential, but grew its own herbs and vegetables on-site.
Multiple locations
Before 2013, only a handful of restaurants were serving ramen, and the dish certainly wasn't on anyone's radar as anything more than a college student's sustenance. Until Ramen Tatsu-Ya came along, that is. With their deft hands, Tatsu Aikawa and Takuya Matsumoto created a full-fledged ramen frenzy in Austin. We waited, we slurped, and along came even more ramen shops. But nothing compares to the lovingly simmered broth made here.
East Sixth
Paul Qui can do no wrong, and although we know him from Top Chef Texas, his time at Uchiko, and his East Side King empire, when Qui opened, Austin went from dark horse to undisputed. Combining his Filipino roots and the techniques and influences gathered from global travels, he created something that is uniquely Austin, which will continue to serve as a standard for all who follow.

Sign up here for our daily Austin email and be the first to get all the food/drink/fun in town.

Sign up here for our daily Austin email and be the first to get all the food/drink/fun in town.