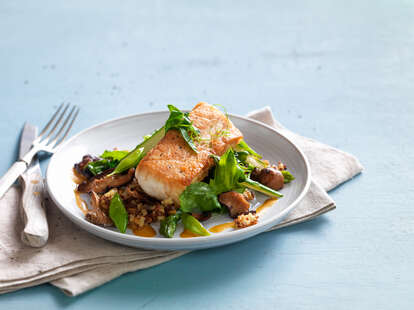 True Food Kitchen
True Food Kitchen
Believe it or not, humans cannot survive on tacos and beers alone (not if they want to live to see 30, anyway). I'm not a doctor, nor do I play one on TV, but I have lived in Austin long enough to know one day your body will shut down and reject further orders until something leafy and green is in your stomach.
Alternatively, you may just be the type of person who likes to eat healthy even when your organs aren't revolting against you. To each their own. In either case, you're in luck. Austin has an amazing selection of spots that will immediately trick your body into feeling healthier, at least until the next Lone Star or barbecue festival.
Downtown/Fourth St
Are you familiar with acai, the Brazilian wonder berry? It's been shown to do everything from making your heart healthier to boosting your immune system to reversing aging. At Blenders & Bowls, they whip the acai berry up into a variety of tasty dishes, all of which are served cold. You can't go wrong with The OG, a blend of acai, strawberries, and bananas with some hemp granola on top for the ideal crunch.
Downtown
Everything on Koriente's menu involves some type of vegetable, some type of rice, and/or a lean protein, all without too much added salt or seasoning. If you're able to drag yourself here during lunch hours, you'll be treated to free miso soup, free salad, and, if you time it just right, free pickled vegetables. Finally, there's the cost. Pretty much everything is under $10, and you're not going to leave hungry. Good for your wallet, good for your soul, and good for staving off another visit to the doctor.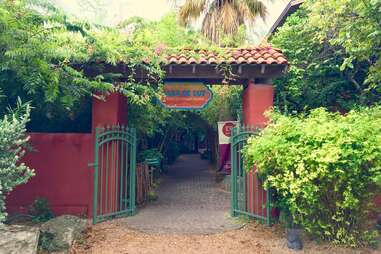 Zilker/Bouldin Creek
Casa de Luz is the hidden gem of Austin. Set far back from the street in the southern part of the city, you navigate a forest of bamboo, wind chimes, and babbling fountains just to reach the front door. Even before your first bite, your mind is already at ease. The menu changes each day and includes only vegan, organic, non-processed foods. You serve yourself an entree, soup, salad, and tea, and enjoy it all in perhaps the quietest restaurant in Austin. Everything about this place is healing, and guaranteed to make you feel like you added a few years to your life.
Downtown
Whole Foods may seem a bit, well, obvious to anyone thinking of grabbing a quick healthy bite, but here's something you might not know about -- their stir-fry line. In this magical corner of the store, all the pay-by-the-pound rules of the food bar do not apply. Your best bet is to pile your bowl as high as allowed by physics before handing it over to be prepared. Rest assured the experts behind the bar can handle whatever is thrown at them, so pack the bowl and maximize your greens-per-dollar ratio.
East Cesar Chavez
Sometimes, even the thought of literal whole foods seems like too much of a commitment. In these moments, only a liquid meal will do, and JuiceLand is your best bet. A local Austin company, JuiceLand now has 20 or so stores across Texas and New York City. Your go-to here is going to be the Tigerlilly if you're opting for juice or the Alkalizer Plus for smoothies. Both have the maximum number of green things you can throw into a blender and ensure you walk away feeling like you've done your body a favor.
Downtown
There's no confusion at True Food Kitchen, thanks to the place cards on each table detailing exactly how nutritious their ingredients are. Thankfully, the diverse menu lives up to the hype. Grab one of their fresh juices, a hearty bowl of ancient grains or teriyaki quinoa, and allow your bad-food guilt to melt away. If you and a few friends are trying to feel better together, start with their Farmers Market Crudites, a massive plate of chilled raw vegetables, tzatziki, and black olive dip.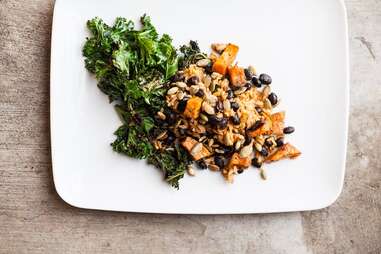 Clarksville
Here's a common dilemma -- it's lunchtime and you're indecisive, so you put off your meal until you become so hungry that you end up eating at the same taco truck for the fifth time of the week. If this sounds all too familiar and you need a change, Snap Kitchen is your new best friend. All the nutritious meals are pre-made, so you can pick them up on the fly or stock up for the week, thereby saving yourself from the daily struggle.
Sign up here for our daily Austin email and be the first to get all the food/drink/fun in town.
Brent Underwood is a taco enthusiast currently living in East Austin. When not at Pueblo Viejo, he can be found trying to persuade his body to cooperate by visiting one of the above restaurants. Follow him on Twitter at @underwoodbrent.​​​​​