2014 was a whirlwind year for Austin, and if your head is spinning, don't worry, you're not alone. New bars and restaurants have been popping up left and right, and you may have missed a few while you were busy eating turkey/shopping for loved ones/drinking in order to tolerate your family. Here are some places you need to get to before getting too deep into 2015:
Recommended Video
It's Worth Getting Sloppy For This Grilled Cheese Taco
Burnet Road
Back in the '70s, Taco Flats was a relaxed drinks and music venue, but Simon Madera has revived the brand for a new generation. The cocktail program (which has an agave focus... i.e. mezcal, tequila, sotol) is headed up by Aaron Fresas (of Midnight Cowboy and the Highball), so you can be sure your drink is in good hands. For the menu, expect fresh, creative tacos and appetizers inspired by authentic Mexico City cuisine.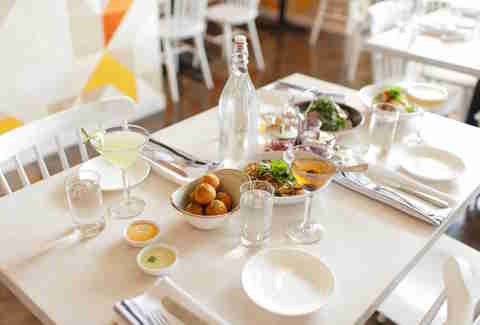 Burnet Road
Beloved food truck The Peached Tortilla has opened their first brick and mortar location, and it was worth the wait. Beautiful digs, a cult following, and a menu full of dishes ready to blow your tongue's mind. Try the crispy umami chicken wings (fish sauce vinaigrette, herbs, shallots) with a Japanese whiskey on the rocks.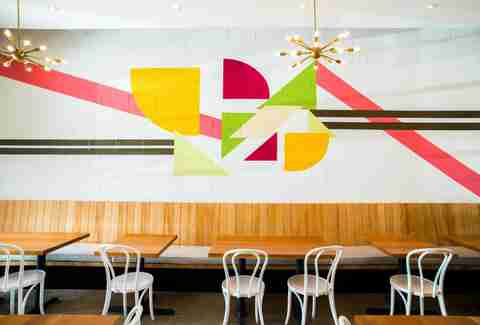 Burnet Road
From the clean-but-playful interior to the fresh flavor combinations, Fork and Taco is bring a dose of fun to the booming Burnet Rd restaurant scene. In the tradition of new restaurants, they're serving only all-natural meats and source local and organic. You're going to be hooked on the Pulled Pork 5 Spice (topped with soy maple creme, asian slaw, and cilantro).
Downtown
Fixe is what you could call "brand. spanking. new." A welcome addition to Downtown dining, Fixe and it's very experienced chef/management team is doing upscale Southern with a "dedicated grits menu" and a barrel-aged craft cocktail program. Get there.
Burnet Road
Housed in the former sketchy-but-fun Poodle Dog Lounge, the Aristocrat adds unpretentious, dive-y charm to this strip of Burnet. You can play skee-ball and pool, but you're here for the drinks... and they are good. Check out the Mexican Painkiller (100% agave pineapple- and jalapeño-infused tequila, coconut cream, fresh-squeezed OJ, and Peychaud's bitters).
Sixth Street
Just a couple of blocks from the madness of Dirty Sixth sits Due Forni, the new classic Italian pizzeria with a fun spin. From the Spaghetti Westerns being projected onto the soaring walls, to the lengthy Italian wine selection, Due Forni is the perfect spot for a weeknight dinner or for treating when the 'rents are in town.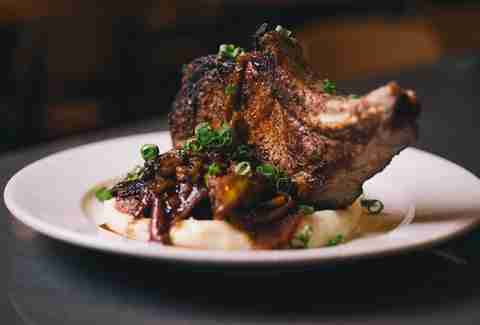 West Anderson Lane
This North Austin newcomer combines New American cuisine with a playful Austin twist. That means fried free-range chicken, which comes with Gouda mac & cheese, watermelon salad, and a jalapeño-cheddar biscuit. Also, last but not least... beer. Craft beer. They have lots of it.
South Lamar
Located in the same building as (the also very new) St. Phillip, Stouthaus is bringing some serious coffee cred to South Austin. In addition to serving Cuvee coffee, they'll have baked goodies and a selection of local craft beers.
South Lamar
Good luck finding parking or a seat at this already super-popular new coffee hangout. They've acquired a gaggle of regulars thanks to their spot-on coffee service and the Veracruz All Natural truck parked onsite. Thankfully, they now have a "no Wi-Fi at night" policy that sends the laptop jockeys (like us...) back to their caves and allows for live music and socializing. Try the Stumptown Nitro cold brew on tap.
Sign up here for our daily Austin email and be the first to get all the food/drink/fun in town.