Because man cannot survive on breakfast tacos alone (and you've tried, oh how you have tried), it's good to get some new eateries into your rotation once in a while. Right now happens to be one of those times, because we're hooking you up with everything from heart-stopping poutine to show-stopping (and possibly also heart-stopping) pies.
Recommended Video
This Mojito Hot Toddy Is the Destroyer of Colds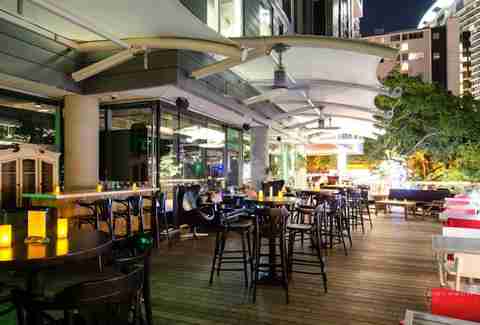 Tapasitas Tapas + Bar
West Sixth
A newcomer to the West Sixth scene, Tapasitas is (of course) a tapas bar supplementing eclectic small plates (peekytoe crab balls w/Sriracha aioli) with handcrafted cocktails like the Violet Elevation (gin, luxardo maraschino, lemon, creme de violette, Topo Chico). Select plates are a paltry $5 at happy hour. Use the savings on one of their cigars and hit one of the area's top patios.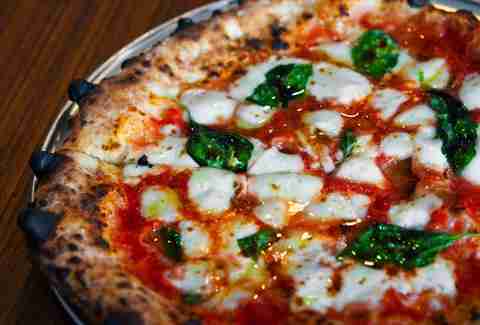 Bufalina
East Austin
While the gentrification that's taking over the East side of Austin can be seen as good or bad, pizza fiends will find it hard to be mad at Bufalina Pizza, which has recently opened shop on East Cesar Chavez and with wood fired Neapolitan-style pizzas like a Taleggio/ sausage/ scallion number. Wash it down with their deep wine list and finish things off with some peanut butter balls & Mexican chocolate ice cream.
Haymaker
Cherrywood
From the team that brought Black Sheep Lodge, Haymaker's a casual neighborhood bar where you should not let the massive selection of craft beers lead you to throw any haymakers. The hearty menu takes Midwestern and Northeastern inspirations, which for you means Chicago-style Italian beefs, Wisconsin brats, and open-faced roast beef smothered in gruyere sauce. Oh, and there's poutine, to be had Canadian style or Southern style, which swaps in white pepper gravy and adds some bacon, because why not.
Royers Pie Haven
The Drag
For the last 26yrs, the Royer family has been baking some seriously celebrated pies in the tiny town of Round Top, Texas. Now, they're bringing said pie skills to Austin, just in time for the holidays so that you might make your grandma jealous. Grab a Texas Trash (pecans, coconut, chocolate chips, graham crackers, pretzels, and caramel) or Crack Berry Pie (apples, peaches, strawberries, blackberries, blueberries, and raspberries with a sour cream topping) for Thanksgiving and don't even bother with the turkey.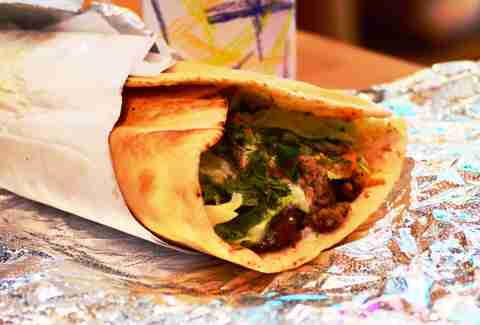 Kebabalicious
East Austin
Rejoice barflies, no longer will you have to eat your kebab on a curb. While Kebabalicious has been serving up delicious meat (or falafel, for all you leaf eaters) stuffed pitas since 2006, they have finally opened up a storefront so you can enjoy their kebabs while sheltered from the elements. The shop shuts down at 10p so the trailers will still be your late-night go-to, but it's comforting to know there'll be a more stable go-to for your daytime kebab fix.