Because we know it's important to have your finger on the pulse of all things boozy and delicious, we compiled a handful of the newest and best spots that have popped up in Austin. We've got a speakeasy with a creepy uncle vibe (fun creepy), a multi-level restaurant that literally sends patrons into the old boiler room to drink, and plenty more worth checking out.
All of the restaurants on this list are part of our ongoing quest to find this year's best new restaurants in America, and we're combing through every opening in every Thrillist city. Get involved on Instagram -- #BestRest2016 -- to let us know your picks and your favorite dishes at each of these new spots.
Recommended Video
The 'Game of Thrones' Pop-Up Bar Is Now Open in Washington, DC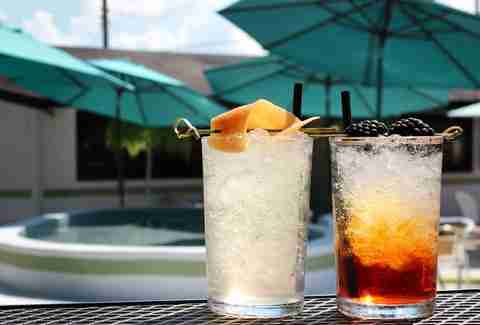 Webberville
Tropical new bar Kitty Cohen's -- from the same people behind The Blackheart and Proof & Copper is a throwback to 1970s Palm Springs complete with a shallow dipping pool, grand piano, and palm tree mural. On top of the exclusively throwback soundtrack (sorry Beyoncé) the classic-with-a-twist cocktails are all appropriately named, like the "Key Party," a refreshing cucumber and citrus shareable punch served in a crystal bowl.
West Sixth
Serving American comfort food, Irene's is the retro-inspired and unpretentious new venture for the restaurant group responsible for Italic, 24 Diner, and Easy Tiger. On your way to work, you can grab coffee and pastries (and even cigarettes!) from the to-go window, brunch with biscuits and mimosas on the shady patio, or get down with one of Irene's famously boozy punches. And, as if all of that wasn't great enough, Irene's kitchen and bar serve until 2am.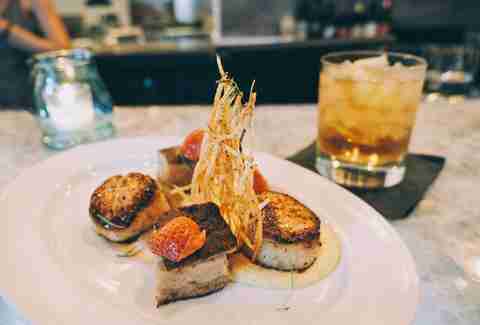 Downtown
Coast Bar & Kitchen is the newly opened spot housed in the former Mulberry space downtown. The cozy space offers an elegant take on Southern California and Gulf-inspired seafood. You can expect a small, curated menu; standouts include the Broiled Gulf Oysters (garlic sauce, parmesan butter, herbed breadcrumbs) and the Red Fish (oyster mushrooms, leeks, buttered radishes, chorizo, clams) which is so delicious, you may find yourself drinking the broth right out of the bowl #sorrynotsorry.
Downtown
Boiler Nine is the impressive new concept (from La Corsha Hospitality and helmed by Chef Jason Stude) located in the former Seaholm Power Plant --now a mixed-use mega-complex that occupies the Southwestern edge of downtown. The industrial space, attentive service, and creative cocktails are a perfect contrast to the unassuming comfort food on the menu. For brunch, you can't go wrong with the Green Goddess salad, and the B9 Benedict (poached eggs, salsa verde hollandaise, crispy fried pimiento cheese base). In the basement you'll find the Boiler Room, a candlelit cocktail bar slinging drinks designed by acclaimed bar veteran Jason Stevens. Take the elevator up and check out the sprawling view on the deck with coin-operated binoculars and casual stadium-inspired fare.
Downtown
A new, very legit speakeasy exists in Austin. Red Headed Stepchild is the new bar from the guys behind HandleBar (and conveniently located next door). Underneath the "Floppy Disk Repair" sign, there is a door with a keypad next to it; punch in the secret code and enter. Swings, macabre taxidermy, a Ouija board and "mmm... your hair smells pretty" emblazoned in neon are just a few of the bar's "charming" qualities. The drink menu includes classics like a frozen piña colada, a Vieux Carré, and the very classy "Lean in my Cup #purpledrank". As for the secret code... well if I told you it wouldn't be a secret anymore, would it?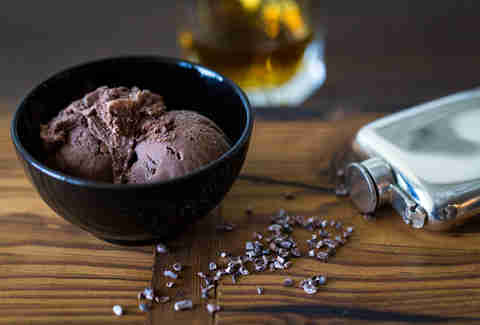 East Seventh
Prohibition Creamery has geniusly combined ice cream and booze in their new Eastside shop (Seriously, why doesn't this already exist?). You can have all natural, artisanal alcoholic ice cream, sorbet, and shakes AND craft cocktails, wine, and beer. Your mouth may water over the Triple Bourbon Milkshake, Pineapple Tequila Sorbet, Vanilla Bean Daiquiri, and Tamarind Whiskey Sour.
Domain Northside
At General Tso'Boy, Gary and Jessica Wu are giving the traditional banh mi a makeover; imagine soft, crunchy French bread instead filled with American Chinese flavors. Try the namesake General Tso's chicken, it's a battered chicken thigh, sweet/savory General Tso'Boy sauce, dressed with lettuce and mayo, and served on fresh Easy Tiger bread. Pair that with a Cheeseburger Spring Roll for the ultimate culture mashup.
Mueller
Literally everything is made painstakingly from scratch at L'Oca D'oro, and co-owners Fiore Tedesco and Adam Orman wouldn't have it any other way. House-made charcuterie, fermented mushrooms, and handmade pasta in shapes you've never seen before are just a few of the impressive techniques that are performed here daily. Be sure to order the complex and earthy wood-roasted mushroom lasagna and meatballs served with tomato jam, pecorino cheese, and garlic toast.
Sign up here for our daily Austin email and be the first to get all the food/drink/fun in town.