Man cannot live by BBQ alone -- he needs tacos too, and occasionally it's necessary to branch out into pizza territory. And since it's been a couple of years since we last took a long, hard, critical look at the city's pie situation, we thought it was high time for an update. Here are the best pizza spots in the city right now…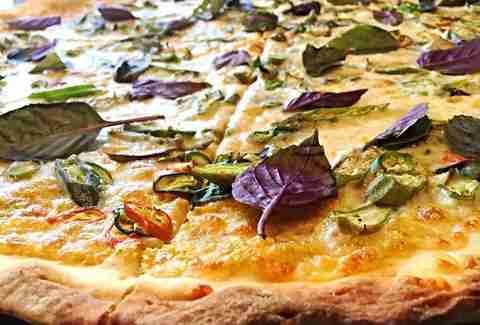 East Austin
What you're getting: The Olivia
Austin is all about keeping it weird, and ESP's ever-expanding menu does just that. It rolls out a dozen or so new menu items a year each with a unique twist. You can go with hummus sauce, black bean sauce, spinach curry sauce, pesto sauce, and a few dozen others to create your perfect pie. All your toppings will go on ESP's signature thin crust, leaving you a happy customer no matter what you ordered (except the garlic knots).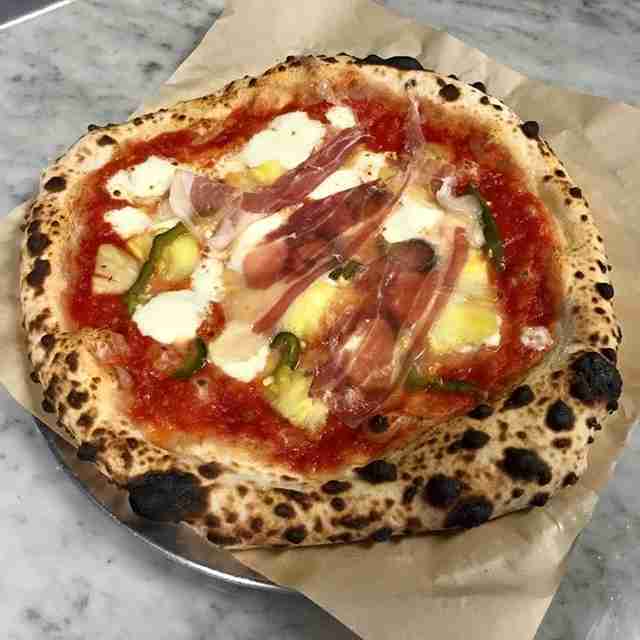 South 1st St
What you're getting: The Hot Honey
40 North is a food truck on South 1st St. The wood-fired pizza trailer is BYOB, which puts it a leg up of most others on this list, and it's the perfect afternoon hangout spot. The standout pizza is the Hot Honey, which is topped with Mike's Hot Honey, a chili-infused bee nectar. Still a relative secret, 40 North doesn't have the lines you may encounter at others on this list.

Hyde Park/North Austin
What you're getting: The Subterranean
House Pizzeria makes Neapolitan-style pizzas including one particular breed named The Subterranean, which comes with the normal topping suspects mushrooms, caramelized onions, and basil, but also features rosemary roasted potatoes that are worth the price of the pie themselves. If you don't remember much else from this list, remember that combination.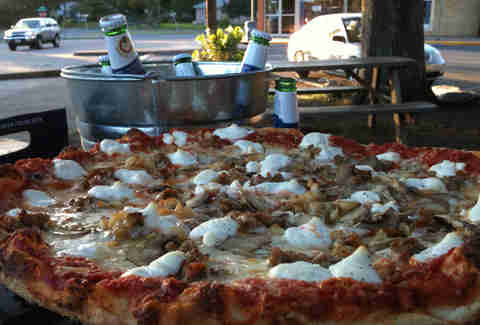 Crestview/North Austin
What you're getting: White pizza
Many places advertise "New York-" or "New Jersey-style" pizza and really mean "dollar-slice quality." Luckily, Little Deli isn't one of those. This quaint spot tucked in a residential neighborhood is one of the elders on the list and its longevity is for good reason. Go for the whole pizza over pizza by the slice. You'll get the best Little Deli has to offer and leftovers you'll be glad to have.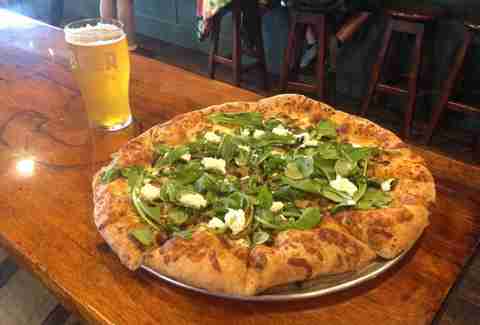 Brentwood/North Austin
What you're getting: The Works
As the name may suggest, Pinthouse is almost equally well known for its beer as its pizza. It brews its own beer in-house and has dozens of other craft beers on tap. Don't let that distract you from your pizza mission however. You're here for the hefty portions of toppings and perfect mid-thickness crust. Specifically The Works, to be enjoyed in Pinthouse's very relaxed and unpretentious atmosphere.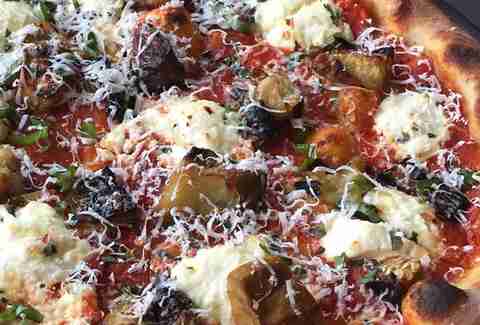 Downtown Austin
What you're getting: Soppressata
A relative newcomer to the Austin pizza scene, Italic is on the fancier side of pizza joints. But don't let having to put on pants stop you. This Downtown spot is a perfect addition to your evening out. The soppressata pizza balances spicy and sweet in just a way to remind you why you buttoned your shirt in the first place.
Southwest Austin
What you're getting: The rocket
Pieous is located at least 30 minutes outside Downtown Austin. It is also consistently rated among the top pizza locations in Austin. Those two facts combined should tell you all you need to know. Not only does it have pizza worthy of an hour commute, it has potentially the best pastrami you'll find in Austin. So snag a sandwich for your drive back and make a day out of it.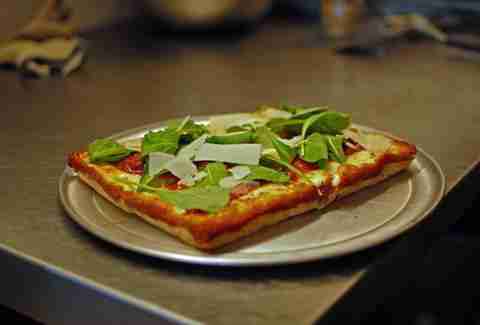 Rainey St
What you're getting: The Cadillac
Via 313 is Detroit-style deep dish pizza. Meaning, it is square-shaped with deep crust and crunchy edges. Order the Cadillac, a pizza with shaved prosciutto, Gorgonzola, fig preserves, Parmesan and balsamic glaze. You won't mind the wait, as the Rainey St location is located at the back of Craft Pride, which has dozens of local beers just inside the door.
East 6th
What you're getting: Athena
A long-time food truck, Spartan recently opened up a brick-and -mortar store on East 6th St. The seating is around an open kitchen, so you get to see your favorite pie each step of the way. The pizzas all feature one-of-a-kind crusts that are thin, but light and buttery with a bubbly edge. Spartan has vegetarian, vegan, and gluten-free options, to quiet the concerns of the most selective eaters.

East Cesar Chavez
What you're getting: Fresca
Don't mind the terrifying windowless bar across the street (shout out Top Dawgs). Or the self-service car wash next door. Or the used car lot behind it. Bufalina is probably the best pizza in Austin, and worth the trip out east. Here you'll find some of the best crust in Texas, great wine, and all the ambiance you'll need for that perfect date, even if it's just between you and a pie.
Sign up here for our daily Austin email and be the first to get all the food/drink/fun in town.
Brent Underwood is the founder of HK Austin, a 16-bed co-living and co-working space in the heart of Austin. He can most often be found roaming the streets of east Austin with a variety of foreigners in tow.