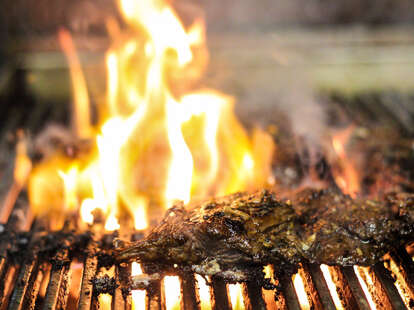 Sink your canines into a sizzling plate of fajitas from Benji's, a new West 6th St restaurant that, despite being totally bitchin', has no relation to the lovable mutt last seen in 2004's Benji: Off the Leash!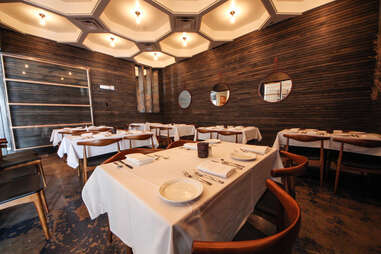 The deluxe button-mashers behind Kung Fu Saloon have taken over the surprisingly massive Burt's Graphics printing facility and transformed it into a 300-person-fitting bastion of deluxe Tex-Mex.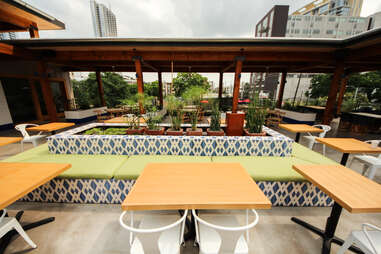 The rooftop, the rooftop, the rooftop is on fire, with bright splashes of color courtesy of the designer behind Perla's.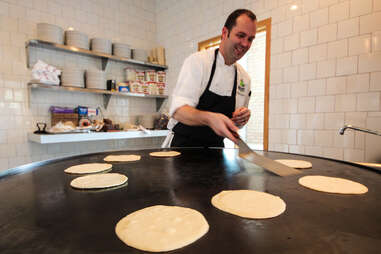 The chef recently worked at the Roaring Fork and the UT Club, but lately he's been spending a lot of time on Comal St.
The fajitas receive a posh 20-spice rub that's scary-delicious, baby.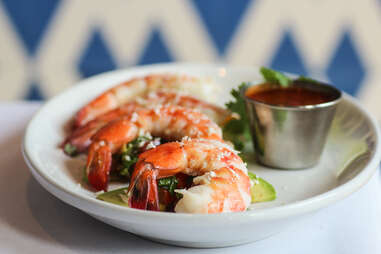 The term shrimp is totally inappropriate for their voluptuously-large Coctal de Camarones.
These sopes are loaded with refried beans, pork adobo, jalapeno salsa, pickled onion, and queso that could be considered an outcast because it dresses so fresco, so fresco, and so clean.
Wash down that pound of fajitas with a cheesecake sopapillas.
Then hit the bar for margaritas, like the avocado El Gigante Verde, tequila/mezcal martinis, and mixed drinks that include the Caballo Prieto loaded with Maker's Mark, muddled jalapenos, cherries, cilantro, and Mexican Coke. Try 'em all, and you could be in for a very ruff morning, dog. OK, we'll stop now.