Rainey's most awesome-looking building, now also an awesome-tasting restaurant
They SAY you should never judge a book by its cover, but they've clearly never read the Playmates of the 20th Century coffee table book (which has even MORE naked girls inside!!) or been to No Va -- a Rainey St add that's all kinds of awesome outside and in.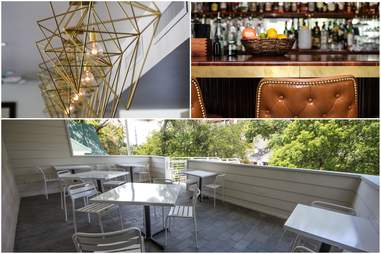 The exterior shell was originally an architect's home and has been slowly renovated into a restaurant space, with interior touches like a handsome wooden bar top and brass light fixtures designed by the guy who did La Condesa and pretty much every other cool-looking restaurant in town.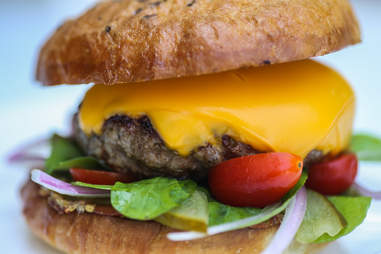 Entrees range from classics, like roasted chicken breast, to more creative takes on comfort food, like a sirloin marinated in beets. Everything is house-made, down to the ketchup and mustard on this house-ground burger that's a 70/30 mix of sirloin and pork belly.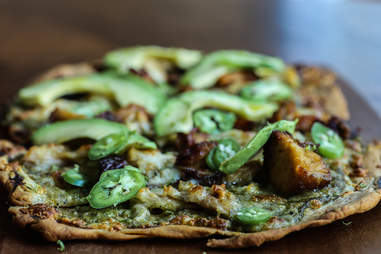 The kitchen's cranking out bar food until 130a, like surprisingly labor-intensive flatbread pizzas (the dough-making & meat-marinating each take roughly 24 man-hours) topped with chicken confit, braised pork belly, avocado, and serranos, thus making it... a sure thing?
The bar program's helmed by a Peche alum, with a menu featuring Tiki drinks like the Queen Pomare Swizzle with green Chartreuse, Falernum, lime juice, pineapple juice, and El Dorado 12yr, plus a garnish that's not unlike the condition of your Elden Campbell rookie card (mint!).