Austin Easter Sunday is just a few days away and you're left wondering what to do -- your parents are in another city, and you're too old for a basket (although Peeps hold a special place in our hearts, and arteries). Lucky for you, we've put together a selection of grown-up, enticing Sunday brunch suggestions that would make Mom proud.
TRACE at the W (info and address)
Downtown
Trace is offering a prix fixe menu with mouth-watering choices such as crispy crab cake with avocado puree, citrus fruit, and chili vinaigrette, or a grilled Easter ham steak served with cheesy grits. Get this -- the first cocktail is included with the meal and they're only $3 thereafter. Continue Reading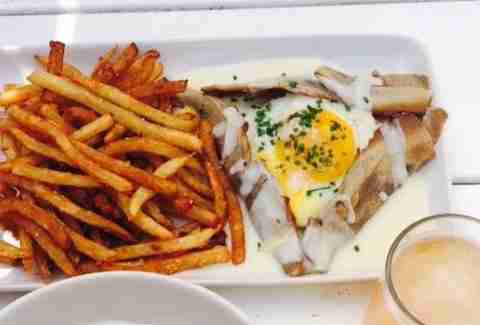 épicerie (info and address)
Rosedale
Two words: Bunny Crêpes. That's right, épicerie will feature buckwheat crepes filled with braised rabbit and topped with an over-easy egg and a savory sauce made from the rabbit jus. Have a house-made white sangria to bring that meal to the next level.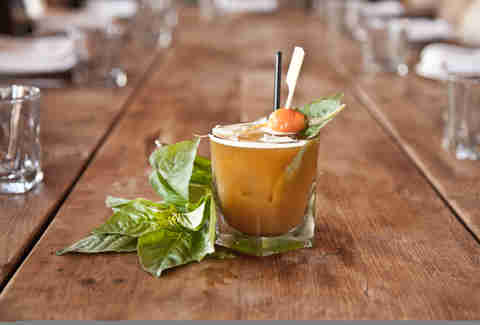 Searsucker (info and address)
Warehouse District
Put on your Sunday best for Searsucker's classic brunch featuring country ham & eggs or maybe a prime rib with a Peter Rabbit -- a cocktail made with Pimm's and topped with a pickled carrot. Bonus: make a reservation and get an egg with a sweet gift inside.
Jasper's (info and address)
The Domain
The menu at Jasper's will include three courses with selections including polenta-crusted fried green tomatoes, chicken fried quail and waffles, and baby back ribs. For dessert, try the caramel apple crisp served with Vanilla bean ice cream.
laV (info and address)
East Seventh
This meal will start with hot cross buns, followed by a choice of small plates including pate or oysters, then a choice of main dishes including roast leg of lamb, or a duck confit hash. Try a Bellini, with house-made pear purée -- the first one is on the house, and then in your stomach.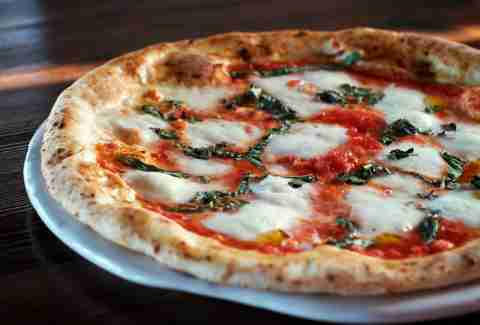 Due Forni (info and address)
Downtown
In addition to its Neopolitan- and Roman-style pizzas (mmm, pizza brunch), Due Forni will be serving roasted rack of lamb with couscous and, for dessert, a classic cannoli. 
Porter Gastropub (info and address)
South First
The King would approve of Porter House's Easter special, The Hound Dog -- a peanut butter, house-cured bacon, honey, banana, and peanut brittle sandwich on sourdough.