As Austin's great food trailer boom butts heads with condo development, it's getting harder and harder to find a decent plot of land from which to peddle gourmet large-format Asian-fusion German-Italian-Tex-Mex. But even as the land gets pulled out from under them, Austin's food trailers live on to sell another day. Here are our eight favorites.
Chi'lantro
Where To Find It: Roaming
Dish To Get: The folks at Chi'lantro have been around the block. Nearly every block, with their three trucks traversing everywhere from Rainey St to the Domain with their much-loved caramelized kimchi fries.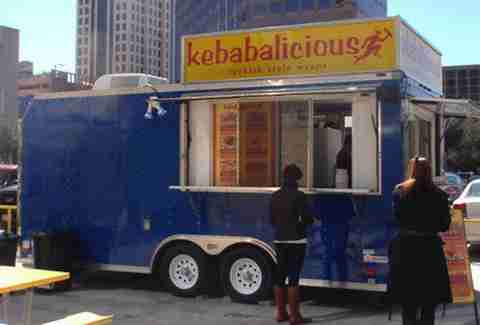 Ms. P's Electric Cock
Where To Find It: Next to Parts & Labor
Dish To Get: Some of Austin's stiffest fried chicken comes straight from the Cock, which cranks out super-crispy fowl meals with luxe sides like truffle mac & cheese.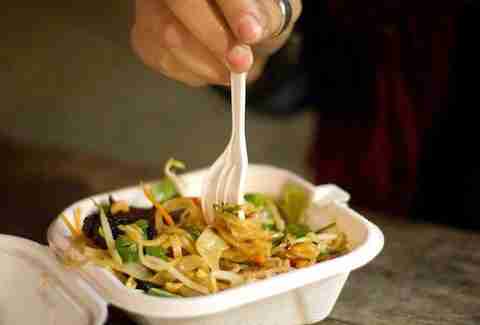 Me So Hungry
Where To Find It: Behind Cheer Up Charlie's
Dish To Get: The large pad Lao noodle bowl is the equivalent of three full meals and best with Asian BBQ pork and a side of spicy peanut sauce.
Veracruz All Natural
Where To Find It: Cesar Chavez
Dish To Get: It's tough to name Austin's best taco trailer, but Veracruz probably wins out for their homemade tortillas, knock-out-delicious migas, and fresh smoothies, like the Mexico Lindo with lime, melon, apple, and grape.
Via 313
Where To Find It: Behind Craft Pride/in front of Violet Crown Social Club
Dish To Get: The Detroiter is a square slab of pure pizza gluttony, with a thick-but-fluffy crust that's given more love than most (all?) step-children, then topped with two types of pepperoni. Also: apparently there is more than one type of pepperoni.
John Mueller BBQ
Where To Find It: Next to Kellee's Place
Dish To Get: The king of the beef rib has moved from South 1st to the Eastside to sling some of the most savory BBQ in Austin. And if you're lucky, you'll walk away with a free Lone Star. Pro Tip: Be lucky.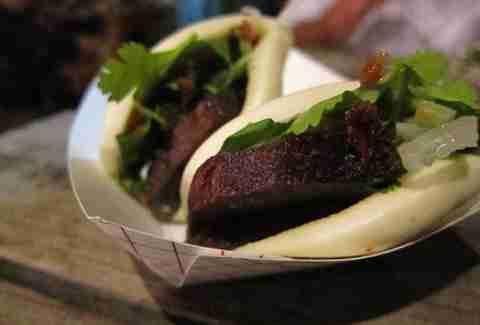 East Side King
Where To Find It: Behind Liberty
Dish To Get: Paul Qui and Moto Usonomiya's original East Side King trailer rules over our list, thanks to its peanut butter curried beef tongue bun and deep-fried beet fries.