Recommended Video
Dreading the Holidays? You Need This Cranberry Sauce Margarita.
Holly
If you haven't been yet, go. This is the standout of the year, mostly because Executive Chef Rene Ortiz and pastry chef Laura Sawicki are fearless in the kitchen. The flavor combinations are both complex and approachable. Favorites include the charred octopus, la plancha burger (quite possibly the best new burger in Austin), roasted parsnips, birthday cake ice cream sandwich... scratch that. Everything. Try everything on this menu. Just go. Wait, finish reading, then go.
East MLK
Located right behind the new Juiceland (former Wet Whistle), The Wheel is serving craft beer and cocktails with house-made seasonal infusions. Every day, they offer a $4 rotating whiskey selection. See you there Wednesday for some Maker's Mark.

East Seventh
From bar veteran Denis O'Donnell, this Irish-themed spot is the kind of place that owns the term "dive bar" -- wholeheartedly. Its marketing consists of sock puppets; declaring that there are, in fact, no drink specials; and other IDGAF hilarity. Stop in for a shot of whiskey and a cold beer, but don't even think about asking for an Old Fashioned.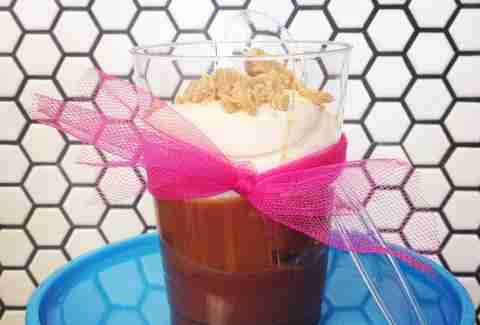 Wells Branch
The much anticipated Bribery Bakery, from former Foreign & Domestic pastry chef Jodi Elliott, has opened it's doors. Aside from sweet and vintage decor, Jodi will serve pies, cakes, cookies, and savory baked breakfast items.
East Cesar Chavez
Fishmonger Roberto San Miguel and former Kenichi chef Shane Stark present Monger's: featuring classic seafood fare and freshly-caught fish and shrimp for purchase. Although the current menu contains raw selections, appetizers, soups, salads, and sandwiches, expect menu items to change seasonally. Crab cake sammies and red snapper tacos are a strong move.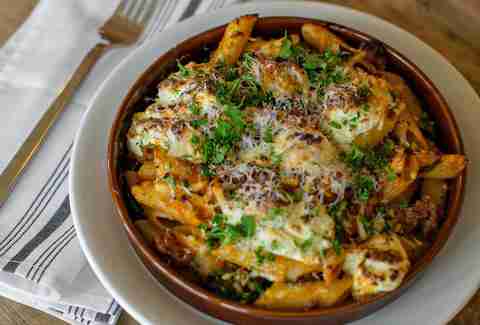 Warehouse District
Austin is somewhat lacking in choices for great Italian cuisine -- luckily, the team behind 24 Diner, Easy Tiger, and Arro have opened Italic with Executive Chef Andrew Curren. Housed in the former Bar Louie space, the seasonal menu includes roasted half chicken, Florence-style T-bone steak, and wood-fired pizzas. Italic's weekday happy hour is from 4:30-6:30, and it'll serve free focaccia sandwiches at the bar -- pair that with a draft Negroni and you're good to go.
Spicewood
Named for and inspired by the honeybee and its bounty, Apis Restaurant and Apiary recently opened in Austin's Hill Country. Sitting on six acres overlooking the Pedernales River, Apis is serving contemporary American cuisine "complemented by honey yielded from twenty on premise [docile] bee hives." The honeybee served as inspiration not only for the cuisine, but also for the the way they work harmoniously with nature.
East Cesar Chavez
Owners Nathan Hill and Will Tanner (of The White Horse and Hole in the Wall, respectively) have created the perfect blend of East Side dive bar charm with a legit and accessible cocktail program at the former El Leon space. On the patio, Hannah Love will operate new food truck, Toaster, and its menu will consist of "comfort food with a Southern flair."
Warehouse District
From the team behind Péché (Owner Rob Pate, Executive Chef John Lichtenberger, and General Manager Trey Jenkins) comes Isla, named after the Spanish word for island. Beautiful classic interior, island-inspired cuisine (think ceviche and grilled octopus), and rum Tiki beverages make Isla a winner.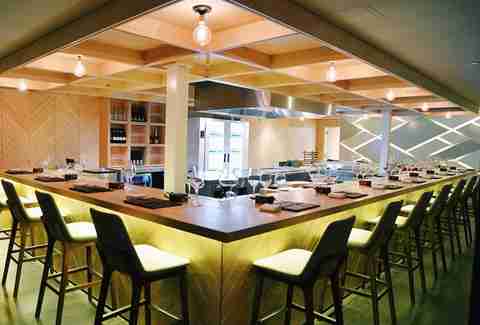 Downtown
Nestled below Swift's Attic on Congress Ave, this tiny restaurant has no servers, no tables, and tipping is not allowed. Instead, diners choose from three-, five-, or seven-course tasting menus served at a chef's counter. The cuisine is seasonally-based New American and the team is led by Lawrence Kocrek (formerly of Trace).

East Cesar Chavez
A new neighborhood bar housed in the former Cap's Gameroom has set up shop amongst fellow bars Stay Gold and Drinks Lounge. They concept is simple: maintain a casual "house-party vibe" with live DJs, draft cocktails, and cheap tallboys & wells. Sounds good to us.
Downtown
The seasonal and local menu, "celebrates the soul of the South" and will change based on the season and what's available. With six dedicated sections, the menu will offer "snacks," "chilled," and "small plates" perfect for sharing, as well as an entire section dedicated to grits. From there, guests will have a number of main entrées to choose from as well. We absolutely love the Fried Chick (buttermilk, kale, green apple, spicy honey) and the lobster & crawfish pot pie (Maine lobster, Louisiana crawfish, mushrooms, smoked carrot béchamel).
Sign up here for our daily Austin email and be the first to get all the food/drink/fun in town.