Austin's booming dining and drinking scene is growing so quickly, you can feel overwhelmed with all the hot new spots because -- well, you're still trying to get through trying out last year's hot (though not quite new anymore) spots. In the interest of keeping you prepared for what's coming so you can make the most of your future meals, we've rounded up a... roundup of newly opened and soon-to-open tastiness you'll want to track down this Winter.
Recommended Video
This Bubble Tea Is Set on Fire
Name: La Barbecue
Open now
Why You Should Care: Okay -- so this is technically a relocation, but for East Side residents, La Barbecue's decision to make like The Jeffersons and "move on up to the East Side" -- from their previous South First location to East Sixth -- there's a lot to celebrate, like the overwhelming happiness that occurs when you get a taste of their melt-in-your-mouth brisket.

Name: Odd Duck
Open now
Why You Should Care: The popular food trailer has gone brick-and-mortar, much to the delight of anyone within a 6,000,000 mile radius. This new 120-seat eatery has a wood-fired oven and grill, and the menu will feature the same seasonal, farmer's market-inspired goodness for which they are already famous. Expect a crowd. Expect it to be worth it.
Name: Garage
Opening In: Late December
Why You Should Care: Because Chauncey James, previously of East Side Show Room, is behind the bar in this almost-open, high-design, craft cocktail bar nestled in the parking garage of the Starr Building downtown. That's right, you're soon going to be drinking in a bar called "Garage" in an actual freaking parking garage. Try to contain yourself.
Name: Pleasant Storage Room
Opening In: Late December
Why You Should Care: Paul Hargrove, former chef of East Side Show Room, is bringing the Warehouse District a cocktail bar and eatery that focuses on "rum-centric" cocktails and punches, which are offered by the glass and, more importantly, BY THE BOWL. The kitchen, meanwhile, will be serving Caribbean comfort dishes like jerk chicken in the former home of Stack Burger Bar.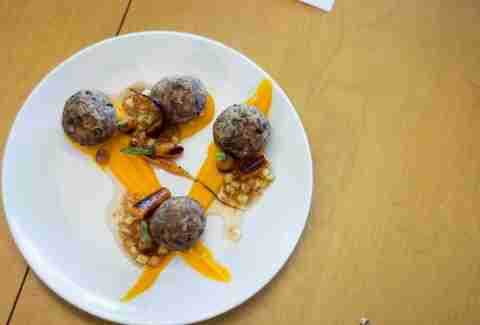 Name: The Hightower
Opening In: January
Why You Should Care: The former chef (Chad Dolezal) and GM (Victor Farnsworth) of El Arbol are bringing casual New American to East 7th in the space that used to be Karibu Ethiopion Restaurant. The approach at The Hightower involves high-end technique with affordable ingredients. What could be better than bistro dining (and drinking) at at place where your Chuck Taylors are perfectly acceptable? Nothing.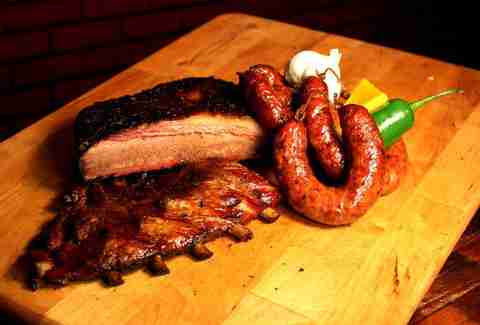 Name: Black's Barbecue Austin
Opening In: January
Why You Should Care: Barton Springs is getting a real (tasty) treat courtesy of pit-master twin brothers, Mark and Michael Black -- not to be confused with Michael Ian Black, who is funny but not a leading authority on brisket -- the great-grandsons of Edgar Black, founder of the legendary Black's Barbecue in Lockhart. Expect this to be a change in luck for this space, which has formerly housed many now-closed eateries. 

Name: Tapas on Sixth
Opening In: January/February
Why You Should Care: This slightly-higher-than-street-level space is being built right in the heart of the East Sixth's hopping bar district. Its curved stairs lead to a two-story stone building where they plan to serve authentic Spanish cuisine, direct from the pioneer who introduced Dallas to tapas. Now if only we could figure out who introduced them to big hair…