Because good things come in fours (fantastic people, thumbless gloves, apocalypse horsemen... ), we've convinced the makers of the No. 1 burger in the ATX to quadruple their gloriously all-natural, Angus-beef'd P. Terry's burger for one week only... STARTING RIGHT NOW. Austin, say hello to the P. Scary...
Recommended Video
Pair This Tequila Lime Chicken Burger With Actual Tequila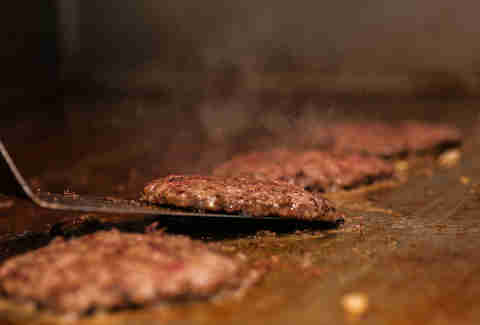 All seven locations of the beloved patty-flipper will be offering this $8.05 mega-dose of deliciousness, which starts with four patties of what Mack Brown and Manny Diaz had after the Longhorns got blown out by BYU (beef)...
... then adds off-menu grilled onions and jalapenos sizzled in the grease of two stacks of bacon.
Next, the P. Scary is topped with four slices of cheese and layers of mustard and special sauce, which has never felt more special than when accompanying a pound of meat.
No lettuce or tomatoes were harmed in the making of this burger.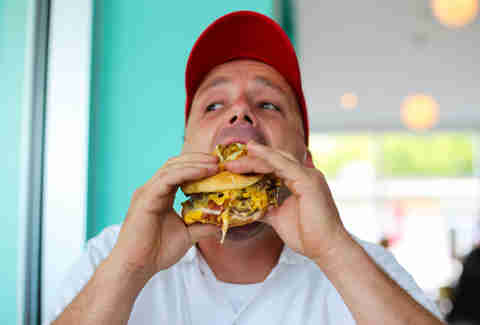 This here is Jason, the right hand man to Mr. Patrick Terry and one of the most passionate burger-lovers in the entire universe. He is currently on a diet was previously on a diet.
Previous Venue
Next Venue
Venue Description
1. P. Terry's
3303 N Lamar Blvd, Austin, TX 78705
"100% pure beef" means a lot at this local Austin burger chain. Not only is the meat hormone-free and grass-fed, but it's also sans additives, preservatives, and fillers. Other comestibles on order include all-natural Idaho potatoes, antibiotic-free chicken, and an incredible caramel and root beer milkshake to wash it all down.