5 ways to get your pumpkin on in Austin
Put on some Taylor Swift and throw on your Uggs, it's pumpkin season! Just kidding -- the always popular p-spice latte has got nothing on the seasonal treats we've rounded up for you. Beer is considered a treat, right? 
Pumpkin French Toast
Kerbey Lane Cafe (address and info)
Multiple locations
Kerbey Lane Cafe will be featuring their seasonal Pumpkin French Toast. If you order the Pumpkin Paris Texas Platter, you'll get the French toast AND their signature migas. Migas should come as a side with every breakfast. 
Vince Young Steakhouse
Pumpkin Spice Ice Cream Sandwiches
Vince Young Steakhouse (address and info)
Downtown
Vince Young Steakhouse will be serving up these beauties that pastry chef Jill Schweder has created out of made-from-scratch Snickerdoodle cookies and pumpkin spice ice cream. Good luck saving room after getting down with their 34oz Tomahawk Ribeye.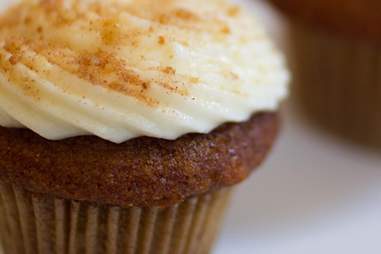 Hey Cupcake
The Pumpkinator
Hey Cupcake! (address and info)
Multiple locations
Iconic Austin food trailer and cupcakery Hey Cupcake! brings back one of its signature flavors and larger-than-life cupcakes for the fall season: The Pumpkinator. The from-scratch treat features a spiced pumpkin cupcake with cream cheese frosting and graham cracker crumbled sprinkles. Wanna be the office hero? Hey Cupcake! now offers same-day delivery.
Pumpkin-Goat Cheese Tart
Jack Allen's Kitchen (address and info)
West Oak Hill
Sink your teeth into JAK's Pumpkin-Goat Cheese Tart -- the creamy tartness of goat cheese and the sweet pumpkin whipped cream make this the kind of dessert you finish and immediately debate how weird you'll look if you order another.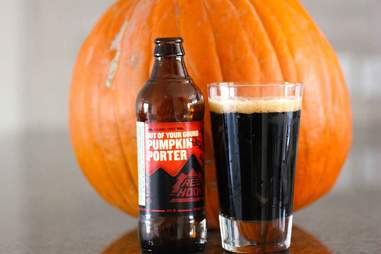 LEE BRESLOUER
All the pumpkin beer!
Draught House Pub & Brewery (address and info)
Rosedale
And of course, no pumpkin-roundup would be complete without mention of the beverage we wait all year for: pumpkin beer! Head over to the Draught House, because they've got an impressive not one, not two, but SIX pumpkin beers on tap: Avery Rumpkin, Jolly Pumpkin Bam Bière, Jolly Pumpkin Oro de Calabaza (cask), Point Whole Hog Barrel Aged Pumpkin Ale, Post Road Pumpkin Ale, and Redhook Out of Your Gourd Pumpkin Porter.
Sign up here for our daily Austin email and be the first to get all the food/drink/fun in town.