Amid all the closings, the quarantines, and the economic crisis brought on by COVID-19, Austinites are finding ways to support local businesses (and each other). Toilet paper may seem like the most valuable commodity in the city right now, but we're heartened by how our community is pulling together.
It seems like the rules are changing moment-to-moment regarding the types of businesses that can stay open, how many people can be at a gathering (it's now 10 or less), and who is considered "essential." That doesn't mean that we can't embrace this as an opportunity to be connected and creative with how we ensure the future of the city and the people we love going forward.
Here are some of the ways you can show your support without putting yourself at risk: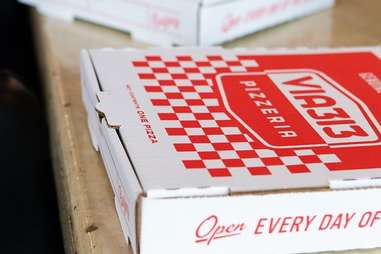 Get takeout or delivery from your favorite restaurants
Everyone is aspiring to "learn how to cook" during these isolated times, and while that's admirable, you shouldn't be afraid to supplement your own pantry with some meals prepared by your old standbys (many of whom have pivoted to delivery and curbside pickup). To that end, pick up a pizza from Via313, indulge in some noodles from Ramen Tatsu-ya, get gourmet goods from L'Oca D'oro, or take advantage of Peached Tortilla's new family meal offering; basically, think of your favorite places to eat out, and check if they're still operating. Just remember that third-party delivery services end up taking a cut of your payment -- so if you can order directly from the restaurant, you should.
Grab a gift card from a local business
This is probably the most oft-repeated mantra: buy local now. Since we're looking at a relatively undefined time period of closure, it's the most immediate thing you can do. Many Austin businesses already offer gift cards; if you can't find them for your favorite spot, give the restaurant a call and ask if they'll whip something up. And don't limit this to restaurants; gyms, spas, regular stores, and even your local dry cleaners are feeling the pinch.
Buy goods from brick and mortars
The libraries are off-limits, but you can get reads from BookPeople. The bars may be closed, but you can buy their cool hat. The boutique may be shuttered, but check out their shopify store. If you want something, there is a way to purchase it, guaranteed. Instead of getting something from Amazon, do the right thing and buy something local instead. It will be faster, better for our local economy, and the businesses need it.
Donate blood and/or extra supplies
You might not have extra TP, but you do have extra blood. Your brain is probably thinking it's pretty iffy to go expose yourself at a blood blank but they're probably the cleanest spots in this city. You don't need all that extra blood anyway, so head to We Are Blood and give some of it to people who do. Also, they're in need of extra supplies like lysol, bleach, and hand sanitizer, so check their page for anything else you can donate.
Give money if you can
As we know, a huge percentage of the population just had the rug pulled out from under them. In a matter of days, tons of artists, musicians, servers, retail workers, and more have found themselves totally unemployed. Even with some of the provisions the city has put in place, they're pretty much hosed. If you've got a steady paycheck, carve out a little space for the people that make this city function by doing an individual donation, giving money via Patreon or directly to organizations taking care of musicians, bartenders, and the like.
Make your voice heard on social media
While they may not be open right now, businesses rely heavily on user reviews to keep people walking through the doors. Use your solo downtime to write a review for businesses you love on Google, Facebook, Tripadvisor, and Yelp. Your five-star review could mean they catch up a lot more quickly right out of the gate once we're all back to normal.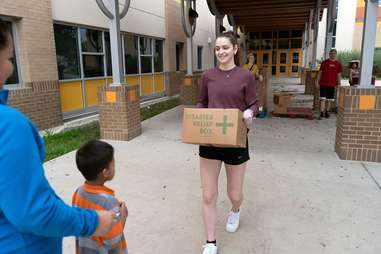 Lend a helping hand to charitable organizations
Those people that will suffer the most are the ones that always do. While some organizations are suspending services, there are still opportunities for you to volunteer at places like the Central Texas Food Bank, Drive a Senior, Casa Marianella, Meals on Wheels, and more. If that changes (and it may), help out other people one-to-one by sharing resources, doing grocery runs, or leaving meals. And definitely check in on your elderly neighbors, but make sure to do so at a distance.
Stay home
As the memes tell us, you're literally being asked to stay home and veg on the couch. It's not the draft, people. It's sweet, sweet comfort in the time of unlimited streaming movies and music. As businesses pivot to online or streaming, you can also do about a thousand other things that bring the city into your home.
Sign up here for our daily Austin email and be the first to get all the food/drink/fun in town.
Kelly Stocker is a Thrillist contributor.