The best spots for frozen treats in Austin. One of them serves bacon ice cream.
For those sweaty Summer moments when you're not in either air conditioning or a swimming pool or an air-conditioned swimming pool (!), we've compiled a list of Austin's best frozen heat-beaters, from artisan paletas to bacon marmalade ice cream sandwiches.
Breakfast Bacon Ice Cream
Lick Ice Creams
2032 S Lamar Blvd; South Austin; 512.743.6470
Lick's South Lamar storefront churns out small-batch almost-custard (no eggs, but super-dense) in surprisingly savory flavors like beet with mint or breakfast bacon with blackstrap molasses.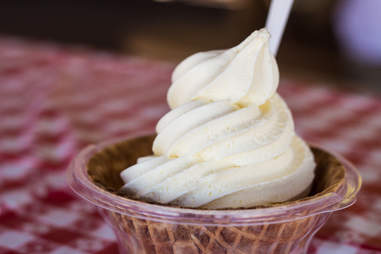 Ice Custard
Rita's
2828 Guadalupe St; UT/West Campus; 512.476.7482
Campus-area cooling outpost Rita's is a double threat to Summer heat, rocking both daily-made Italian ice and thicker-than-a-Yo'-Mama-joke frozen custard, which they mix together in beautiful ballets of dessert creation like the Misto or the mocha-enhanced Rittacino.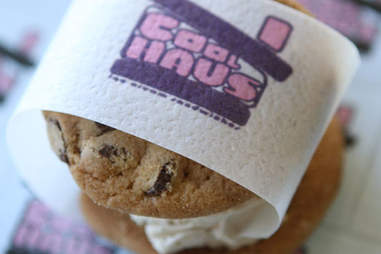 BYO Ice Cream Sandwiches
Coolhaus
1104 E 6th St; Central East
This Austin-by-way-of-LA food truck lets you build your own ice cream sandwich with a heat-resistant cookie base (snickerdoodle, oatmeal...) to protect the screamy insides flavored with everything from blood orange to Madagascar vanilla bean.
Sundaes and Push-Pops with Bacon Marmalade
Cow Tipping Creamery
2512 Rio Grande St; UT/West Campus; 512.538.4039
NY Times-lauded and Thrillist-approved soft-serve truck Cow Tipping Creamery dishes out brain-freezing sundaes, cones, shakes, push-pops, and sandwiches, all with crazy-luxe toppings like Noble Pig bacon marmalade.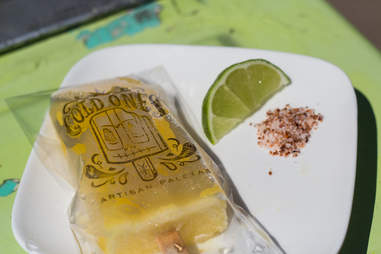 Mexican Ice Pops
Cold Ones
The squeeky wheels of the Cold Ones popsicle cart travel everywhere from DJ nights at Cheer Up Charlie's to Cinco de Mayo block parties hawking artisan Mexican-style ice pops loaded with crazy flavor combos like corn-blackberry-honey and pear-tamarind.