Australia is a land that has its own takes on stuff, from Aussie rules football, to never taking your famous sunglasses off, even if politely asked by television reporters. Showcasing an Australian chef's take on French eats: Liberte.

Filling out the former La Bourse space inside the Sofitel, Liberte's a super-comfy resto, lounge, and bar, serving Frenchy fare and sporting a fireside sofa/banquette and rich, super-soft upholstered deep-cushioned chairs, banquettes, and high-backs, also what you say when you see Wally Backman, and you're like, tight with him. Edibles include apps like the slow-roasted pork belly w/ boudin noir & a caramelized apple, and duck confit on fennel carpaccio w/ cara cara orange reduction, while main plates offer braised short rib beef bourguignon w/ French shallots and mushrooms and a drumstick of Coq au Vin, literally "cock in wine", so aren't you glad those French have imaginations? The bar, set in front of a floor-to-ceiling tower of booze, is offering up high-class standards as well as custom blends like the pear vodka/St. Germain/champagne/lemon juice Liberte, the bourbon/ginger/pear/cranberry Autumn's Fashioned, and a concoction called the Rittenhouse Sour: rye, lemon juice, soda, red wine, and syrup, but not sizurp, because then that would be the Germantown Sour.

They're also fattening you up with desserts like the salted caramel/praline/raspberry Chocolate Dome, and if you hate having fun, they've got booze-free bev options like homemade ginger ale and the Lemon Mango Mist, with lemon juice, mango puree, club soda, and bitters, also what you can be about not being invited to Sunglass Kid's party, though he is sorry about nothing.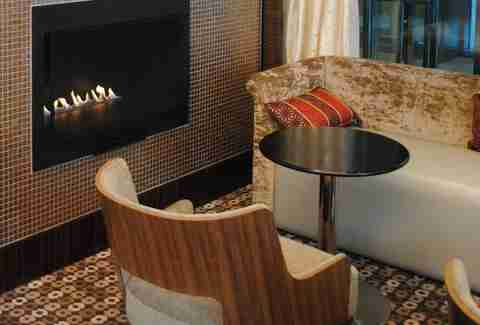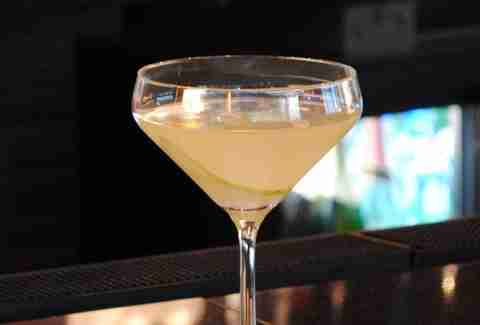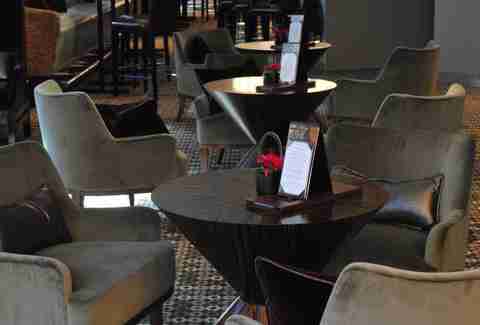 Previous Venue
Next Venue
Venue Description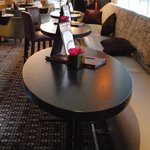 1. Liberte
120 S 17th St, Philadelphia, PA 19103 (Rittenhouse)
Filling out the former La Bourse space inside the Sofitel, Liberte's a super-comfy resto, lounge, and bar, serving Frenchy fare and sporting a fireside sofa/banquette and rich, super-soft upholstered deep-cushioned chairs, banquettes, and high-backs, also