As Albert Einstein famously once said: "God does not play dice with the universe... but he does have a fucking badass lineup of new restaurants in Berlin every now and then." Well, this is one of those times. In fact, even cuisines that are ubiquitous yet infamously bad in the German capital (say, Mexican and Indian?) are finally starting to get done right at a couple new spots. Here's where you need to go right now.
Recommended Video
These Tacos Are Made for Dunking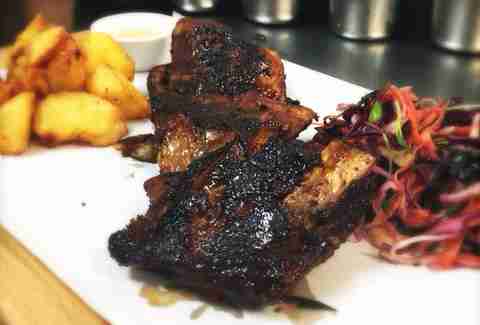 Prenzlauer Berg
It's about time that eating meat was "in" in Berlin. Proud carnivores can rejoice with Salt n Bone, a cozy gastropub priding itself on good ales and hearty bar food. Almost everything on the menu is locally sourced, including the beef dog, a house-made sausage in a milk bun piled with fried shallots, and the meat on a stick -- a pork belly skewer that's way more fancy and mouth-watering than the name suggests.
Kreuzberg
This has been one of the most hyped restaurants of 2015, and it's easy to see why. Nobelhart & Schmutzig isn't a "dinner for two" kind of place: there's one menu of 10 courses, served community-style on a long counter. The gourmet meal on "Mama's kitchen table" changes nightly, but rest assured that every dish will be fresh, local, and delicious.
Prenzlauer Berg
Credit this little eatery with proving that a 10-minute lunch can still be absolutely delicious. The best part about Pastificio Tosatti is watching owner Matteo Tosatti working away in the storefront window, hand-shaping yellow dough into tagliatelle, spaghetti, and the like. The daily menu is usually four choices of classic Italian pastas and sauces, but you can order everything to take home and make yourself, too.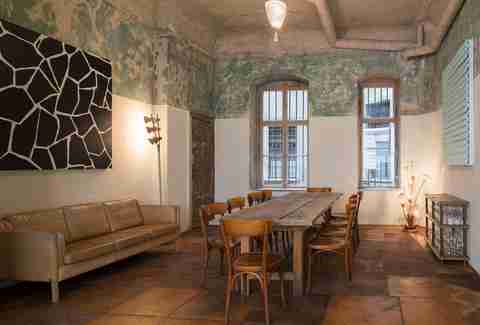 Mitte
Iceland may be known for little more than its glaciers and hot springs, but as it turns out, its food is bang-on. Think modern but homey: fresh fish, sour cream potatoes, mountain herbs, and root veggies styled elegantly into onion shells, for example. The space is bright and minimalistic in a really inviting way.
Neukölln
Prenzlauer Berg is the heart of Berlin's epicurean scene, but lately a lot of foodies are eagerly jumping the S-Bahn to Neukölln just for Industry Standard. The menu is an intriguing mix of lux cocktails, regional produce, and "whole beast" cooking -- so if you're open to rabbit kidney gnocchi and pickled pork tongue on toast, you'll love it here. On Tuesdays, Industry serves laksa (Malaysian street food noodles) as a pop-up from the guys behind Piri's and Santa Maria.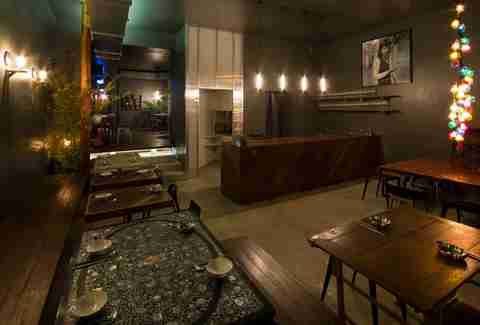 Mitte
There was a lot of buildup to this restaurant's March opening, with three years' worth of project planning preceding it. But food bloggers are raving about gogogi's tabletop BBQ dinner service and sexy wood interior (which is even more impressive considering Berlin's already got a lot of good Korean joints). Gogogi's bibimbap is another level: free-range bulgogi beef over traditional crispy rice and house-made apple chili sauce.
Mitte
Until now, there's been a serious drought of good Mexican food in Berlin, but NETA's gourmet green tacos and slow-cooked pork burritos have come to the rescue. The interior is laid-back and café-style with lots of bar stools and big windows -- the urge to hang out all day eating nachos and drinking mezcal here is inevitably mighty.
Prenzlauer Berg
Over the last couple years, you've probably seen Bun Bao around town at events like Bite Club and Street Food Thursday. Owner Anh Vu Dang's still doing all that, but in May set down permanent roots at his own clean and bright little eatery on Kollwitzstraße. These Asian-fusion burgers feature soft, pillowy buns with fun fixings like wasabi mayo and sweet potato fries.
Sign up here for our daily Berlin email and be the first to get all the food/drink/fun in town.