The 6 best new restaurants in Berlin
Berliners love a new opening (breweries, food trucks, the whole other half of the city, etc.), so we tracked down the finest new eateries to cut the ribbon over the last few months...
Bötzow Berlin
La Soupe Populaire
Prenzlauer Berg
Although the name might suggest that this new restaurant would be a temple to "popular soup", in fact it's supposed to mean "food for the people" (languages are weird, huh?). Also, despite the French name, the food is proudly German, with a menu consisting of lamb, veal, spicy pork, potatoes and beetroot, etc. Michelin-starred foodsmith Tim Raue has not only crafted the menu, but also secured a number of exclusive, special edition wines to go with each course. Surprisingly reasonable prices, too!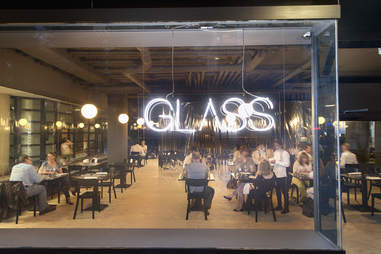 Jack Howard
Glass
Charlottenburg
A short walk from the glistening shops of Kurfürstendamm, Glass offers a six- or eight-course menu with carefully matched wines. Dishes are small but perfectly formed, and headline acts include a choice of octopus or rump steak. Vegetarian? You'll get your very own menu.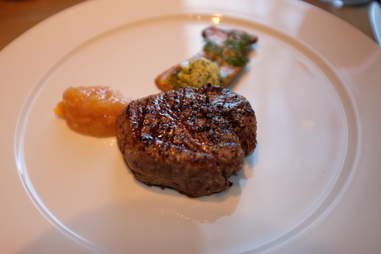 Jack Howard
THE POST at Wyndham Grand Hotel
Potsdamer Platz
The recently opened spot at the Wyndham Grand near Potsdamer Platz is already making a name for itself as one of Berlin's best destinations for a killer fillet steak. The menu is Mediterranean-inspired, making for a pretty decent escape from Berlin's absurdly prolonged Winter.
Jack Howard
Mercosy
Kreuzberg
Berlin has become the capital city of pop-up experiences, from cinema to opera, and the latest temporary eatery to go brick-and-mortar is Mercosy; a Korean-fusion kimchi temple run by two local Germans and their Korean crew. It's all pretty casual and reasonably priced, but the food is nothing less than fantastic.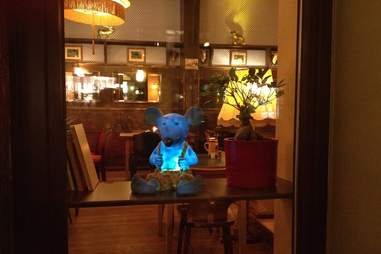 Jack Howard
Sauerkraut
Mitte
There's a new contender for best burger in town. Sauerkraut is a German-American restaurant with a competitive and creative menu of homemade wurst and all-American burgers. Diners can take their pick from an extensive list of different types of these meat favorites, from veal with truffles, to pork with apple & coriander -- but stick to the wurst for an authentic German experience.
Belmér
Schöneberg
Take a stroll west of Kreuzberg and you'll end up in the postcard-esque surroundings of Schöneberg. This sleek Mediterranean resto serves a classic menu that runs from signature Belmér couscous (served with merguez, chicken, scampi, and vegetables), to a fresh selection of fish (such as mussels and sea bass), and it's all delicious.