It's the most important hybrid meal of the day, and all too often people miss it entirely. We are, of course, talking about brunch. Here are the best spots to get some mid-morning/afternoon meal action in Berlin...
Neukölln
Cabslam is staunchly all-American, boasting a brunchable menu of only hearty flavors and massive portions.
What you're getting: The Black Bean Huevos Rancheros, two organic eggs dripping in pico de gallo, guacamole, and sour cream -- it will require a couple trouser buttons to be undone.
Neukölln
The first proper meal of the day gets to be boozy at Melbourne Canteen, with its signature, notoriously smooth Bloody Mary. Besides hair of the dog, it's also the perfect accompaniment to the Australian restaurant's delicious eggs. 
What you're getting: Eggs Benny & corn fritters to go with your Mary(s)
Kreuzberg
Avril's Sunday brunch spread is delightfully overwhelming, from stacked cheese platters to fruit salad, quarks, and cakes. Seconds and thirds are encouraged.
What you're getting: Everything, in several sittings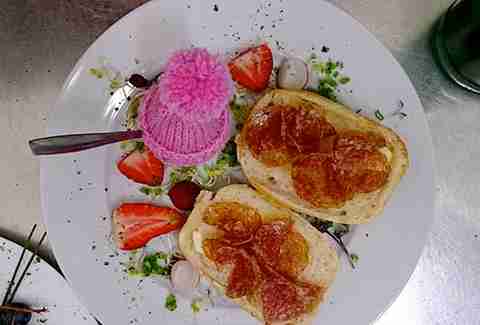 Kreuzberg
All of Bastard's bread is baked in a stone oven in-house, so expect nothing but the freshest toast and buns. Those with a sweet tooth should try the brioche spread with goat cheese, jam, and honey.
What you're getting: Spring for the mixed breakfast platter, and get a slew of different meats, cheeses, spreads, pâtés, and fruits.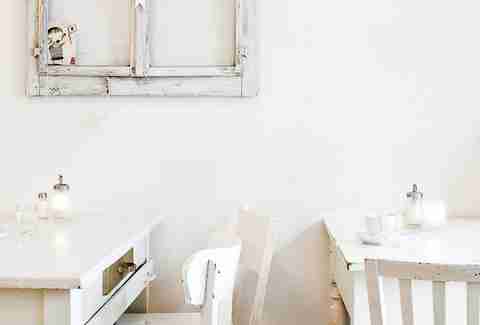 Prenzlauer Berg
This vintage-inspired café in Prenzlauer Berg serves up strong cups of Joe and brunch platters festooned with colorful vegetables & dips.
What you're getting: Whatever it is, follow it with some of their cake -- it's incredible.
Kreuzberg
Despite the name, this place is one of the better brunch spots in the city -- every third Sunday of the month, Markthalle Neun's corridors are lined with multi-culti goodies, from German brezeln to Vietnamese porridge. You can also browse through household stuff like cookbooks and teacups at the vendors, too.
What you're getting: With so many great vendors, you need to just go pot luck on this one.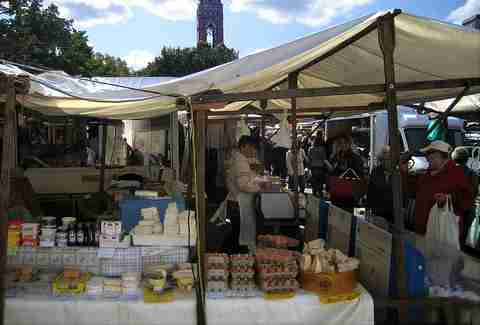 Schöneberg
Wednesdays & Saturdays are when farmers, artisans, and foodies congregate at Berlin's biggest weekly market. The brunching opportunities are bountiful here, from fresh Russian blinis to baguettes drenched in gooey raclette cheese.
What you're getting: Chorizo & eggs from one of the Italian deli spots
Prenzlauer Berg
Nalu Diner's all-American eats are loaded up with only the most satisfying, but sort of unhealthy menu fillers you get in every US breakfast spot -- but that means free-flow coffee for €1.50, too.
What you're getting: One of the "Griddle Combos" w/ bacon, hash browns, eggs, and pancakes soaking in butter & maple syrup