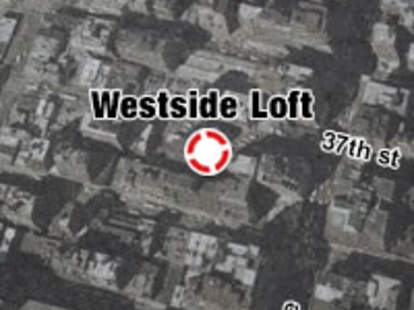 The average pavement-pounding New Yorker weighs 6lbs less than other Americans -- making him dangerously underweight when the cold weather hits. Put safety first and girth out at next Monday's Big Red Event. Big Red's an epic indoor meat-mall, loaded with fare from restaurants vegans would protest, if their protein-robbed muscles had the strength to carry the signs. The ~20 presenters range from newcomers like Porterhouse and Craftsteak, to Old Homestead and Keens Steakhouse -- so old school, they'll only serve cows killed with stone axes. There'll also be a City-friendly demo on indoor grilling, and, to ensure you forget everything you learn, unlimited reds from the organizer, St. Francis Winery & Vineyards. A taste of what you'll be hording in your adipose:
Root Beer Braised Short Rib with Spicy Cashew (7Square)
Coffee Crusted Tenderloin with Fire Roasted Shallot Butter (The Capital Grille)
Grilled Rib Eye on Black Olive Bread (Beacon Restaurant)
Grilled Flank Steak with Chimichurri Sauce (Elizabeth Karmel, licensed meat professional/author of Taming the Flame)
Big Red's not inexpensive, but because the sponsors are also concerned about your waiflike figure, they're knocking $50 off all Thrillist readers' tickets, and giving readers under 35-yrs-old a free membership to the American Institute of Wine & Food -- the very institute that Big proceeds benefit. Simply type in the "BIGRED" promotional code, and prepare to throw on a 6lb winter fat-coat.