Despite Kim Jong-un's blatant attempt to disrupt their efforts to promote Asian unity, the dudes at C'town's popular Shōjō remain undaunted, testing only your taste buds with their super-exclusive Saturday-night-only New Year's repast that kicks off with line dancers, includes a souvenir menu, and -- somewhere in between -- involves you taking down eight celebratory dishes that each pay homage to a different Asian custom or country.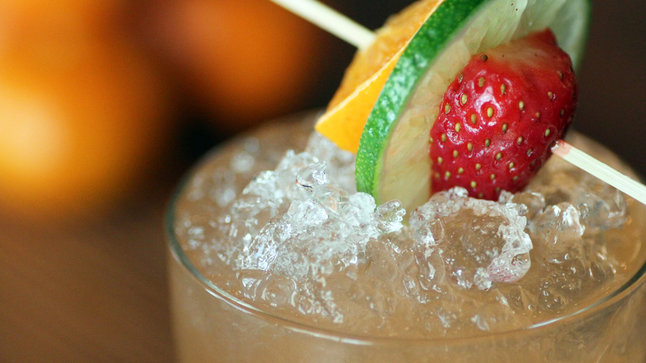 The Chinese New Year is traditionally marked by bright colors like those engulfing this strawberry & tangerine-muddled Red Envelope mixed w/ No.3 Gin & Imbue Bittersweet Vermouth.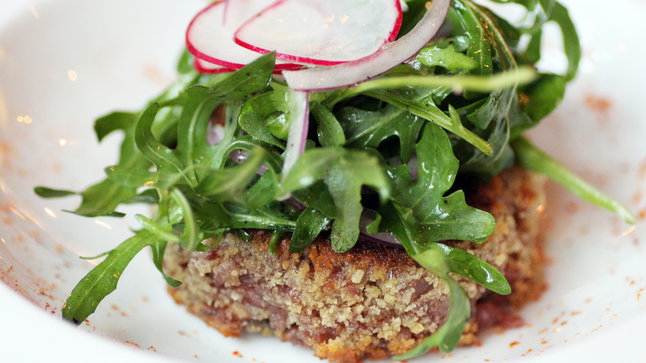 Course Four is a panko-encrusted risotto cake with red wine, 'shrooms, and a baby arugula salad. These are just facts.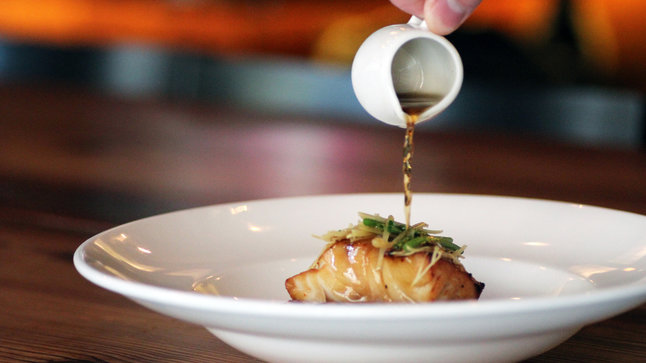 Once you've taken down that risotto cake and Course Six (think angel hair with dried oysters and a Chinese black moss), behold piping-hot oil being poured table-side over pan-seared cod w/ ginger and scallion.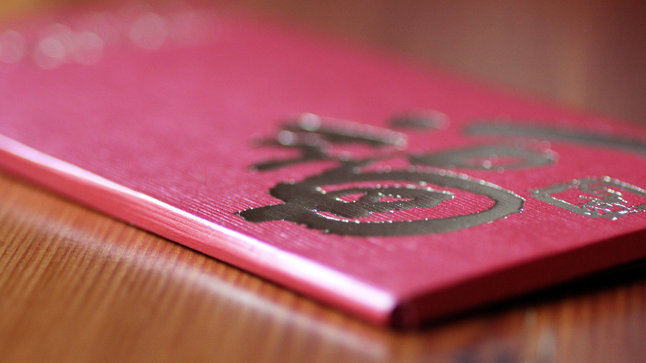 This is an actual red envelope, which in Chinese tradition would be lovingly handed to you stuffed full of cold hard cash. On Saturday, it'll include a top secret special gift. So remember, if you don't want to bomb, when you get it, be polite and, as is customary, reply "Long Life, Good Health".