Instead of celebrating the Chinese New Year like you usually do (by forgetting that it's the Chinese New Year), head to Red Lantern, because A) it kicks the crap out of Red Lobster, and B) they've got a special dim sum menu you're going to want to stuff in your face.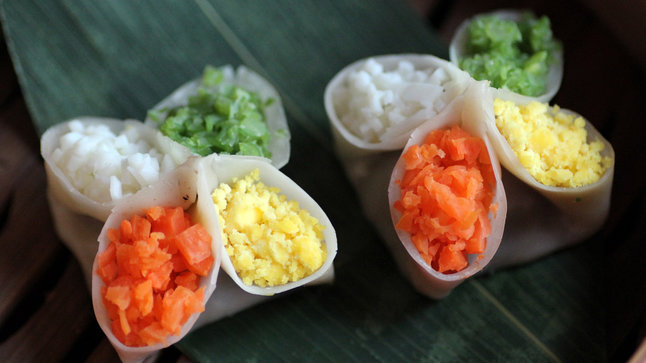 Because For Flava Dumplings are just things you give that Public Enemy rapper on his birthday, opt instead for these Four Flavor Dumplings filled with steamed char siu pork, rice, mushroom, carrot, & pea.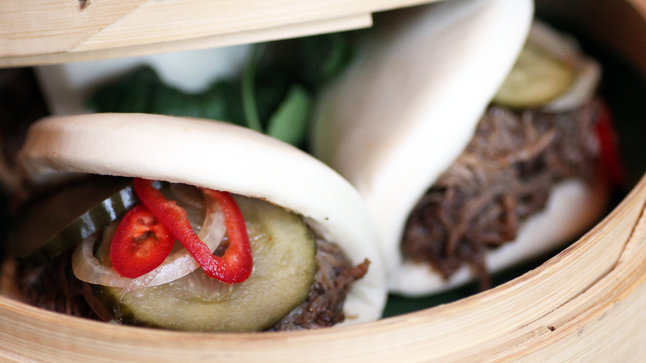 Take revenge on those complicated animals you could never take down on Nintendo unless you put the gun up to the screen with these warm, steamed buns filled with hoisin duck & mirin pickles.

Taro is the common name for the corms and tubers of several plants in the family Araceae. Taro chip nachos is the common name for these things covered in spicy salmon tartare, tobiko, and togarashi.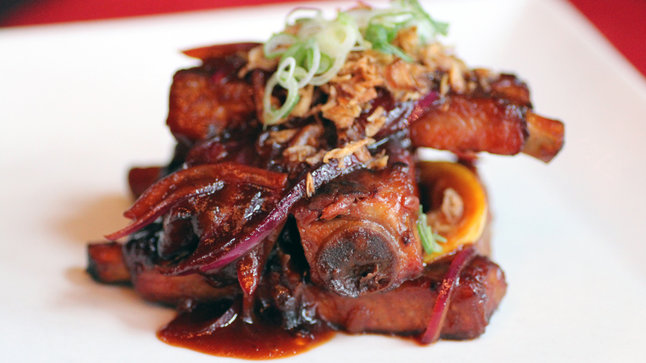 These pork ribs on-the-bone come with sweet onion, lemon soy, and crispy garlic, though take down too much, and you'll find yourself celebrating said meal the way you usually do: alone.