After a month of peddling their delicious gourmet 'nuts at events about town, this cakey collab between City Chicks and the kombucha/ice pop cyclists at Culinary Cruisers has gone brick and mortar, opening a cozy takeout joint in the one-time Sousa's Market on Somerville Avenue. Does it look like they just covered up tables with tablecloths and printed out a sign on an old printer from the '90s? Well, they didn't!!! (Okay, they might've.) But you won't care once you see this tray of chocolate chipotle glazed pups. You'll never guess what coffee costs! Unless you can read. Perhaps you're into maple bacon. Or hibiscus rose. Or honey almond. Or all three mashed together in your mouth. Then washed down with several choices of healthy-ish all-natural sodas. But before you go, you should likely snag one of these orange ginger cream bad boys for the road.
Recommended Video
Grilled Peaches With Honey & Mascarpone Tastes Like Sweet Summer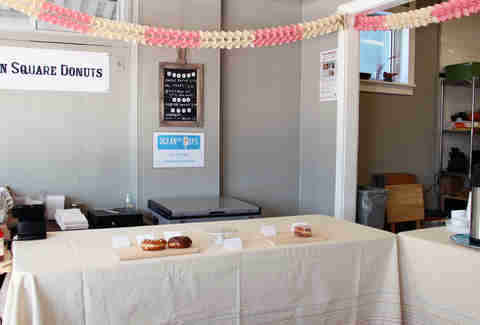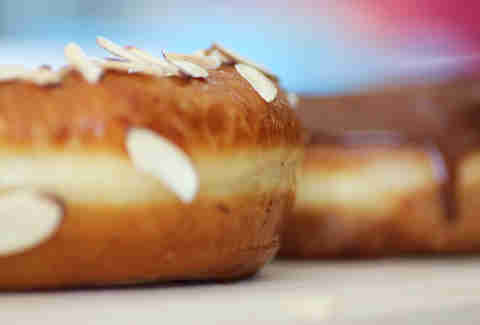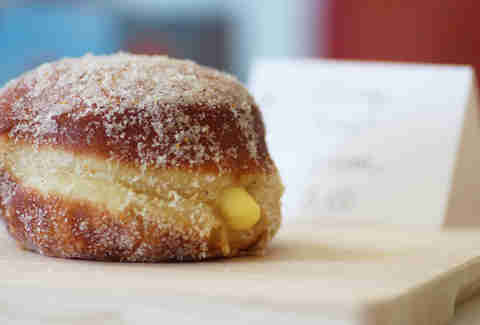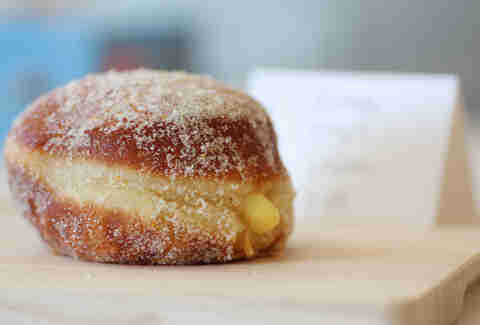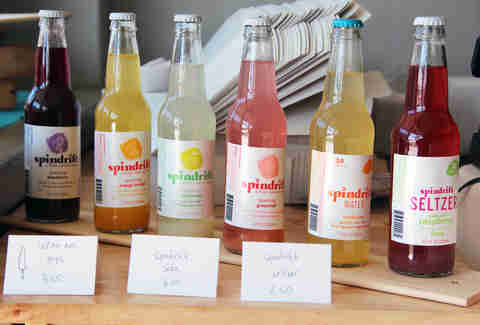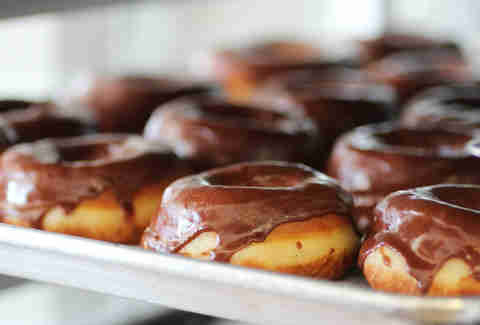 Previous Venue
Next Venue
Venue Description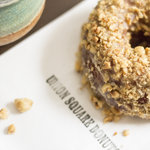 1. Union Square Donuts
16 Bow St, Somerville, MA 02143
Union Square Donuts is a charming, unassuming counter-serve in Somerville that is well on its way to knocking Dunkin' off its throne with a variety of specialty doughnuts. Each doughnut is thick and fluffy while remaining airy and light. The fan favorite is Maple Bacon, a maple glazed donut topped with pieces of crispy, salty bacon. Rotating specials include the peanut butter cream-filled donut topped with Fluff glaze and peanuts, in honor of Somerville's annual Fluff Fest.