Go ahead, spend the entire football season drinking watery beers and eating deep-fried pizza-wing-chili-nacho-slider-poppers (now illegal in 14 states). We'll just be over here in the corner, eating and drinking at these 12 epic new restaurants opening in Boston that include everything from a mac 'n cheese sandwich shop to a liquid nitrogen ice creamery. Oh what's that? You LIKE MAC 'N CHEESE SANDWICH SHOPS AND LIQUID NITROGEN ICE CREAMERIES??
Recommended Video
Chipotle Might Add an Item It Swore It Never Would, Queso
Warehouse Bar and Grille
Fi-Di
Highlighted by "not-your-granny's comfort food" (e.g. grilled mac 'n cheese SANDWICHES with bacon and lobster options), this posh, industrial Fi-Di sports bar/ gastropub has just what you need for lunch, after-work drinks, dinner, watching the game, or treating your lady (while still watching the game).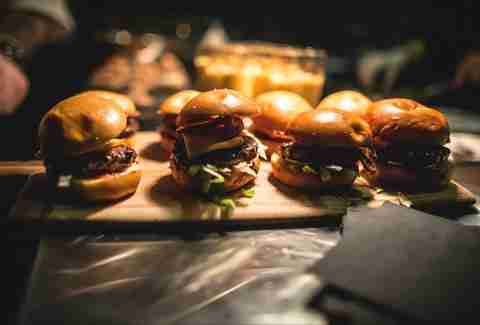 Back Bay Harry's
Back Bay
Respected community leader Harry Collings, HGTV/Food Network personality and interior designer Taniya Nayak, and Hell's Kitchen runner-up Chef Jason Santos (Blue Inc., Abby Lane) form the pedigreed triumvirate behind Back Bay Harry's, serving lunch, brunch, and dinner with revved up modern American cuisine. Can you say (read?)... Meatloaf Wellington!
Roka
South End
Get your sushi and black sake fix at Roka, the South End's newest Pan-Asian dojo (all 7000sqft of it) complete with a 40-foot-long double-sided bar (cocktails/sushi), a private dining area for 50 of your closest homies, and unique offerings such as the tuna martini (yep) and filet mignon ishiyaki made tableside on hot stones.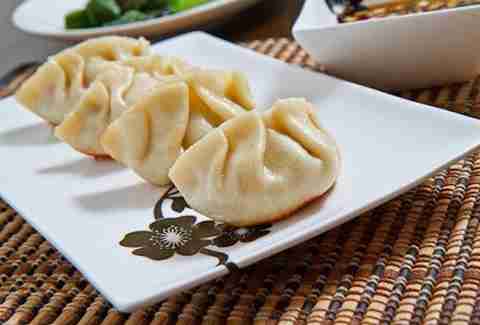 Patty Chen's Dumpling Room
Central Square
Pu Pu Hot Pot fans can finally click their chopsticks together in applause as Patty Chen reopens her eponymous Dumpling Room (thankfully not renamed Pu Pu Dumplings) in Central Square with a retooled concept and menu featuring the Taiwanese staple (...wait for it…) dumplings.

Locale
North End
Because there can never be enough pizza in this crazy world, Jennifer Pittore (Sage) recently fired up the ovens at Locale, her cozy, 18-seat gourmet pizza nook in the North End. This tiny, yet bright and open, eatery showcases Italian pie benchmarks (Pizza Margherita, Polpette, Tartufo) as well as hot and cold apps.
Bar Louie Fenway
Fenway
The franchise behemoth Bar Louie (70 locations and counting) lands in Fenway with hand-crafted cocktails (martinis, mojitos, and margaritas with jazzy freshness), an extensive tap selection, and regionally-inspired American fare with flair (like the sizzle-icious Firecracker Flatbread).
Churn 2
Cambridge
Join the micro-food unit revolution (because that's a thing) and visit this shipping container turned liquid-nitrogen ice cream laboratory in the Harvard University Science Center Plaza. Prepare to reward your inner nerd-child as you watch your treats get flash-frozen right in front of your face. Science!
The Latin Spoon
Food truck - varying locations
There will be empanadas for all as The Latin Spoon (Winthrop) sets their food truck loose on the streets, bringing you high quality Latin cuisine on-the-go, including the "Pata-Kone": a fried plantain cone jammed with skirt steak, cheese, avocado, and cilantro. Click to find out where they're at
Cook
Newton
Fresh local ingredients grace the eclectic, globe-trotting menu at Cook as Chef/Owner Paul Turano (of Tryst in Arlington fame) presents approachable upscale eats (Lobster sliders! Bacon-wrapped trout!), apple pie mojitos (!!), and a chill neighborhood vibe (ditch those pleated khakis, bro).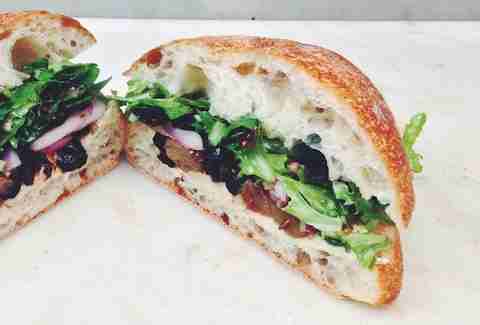 Pennypacker's
Somerville
Food Truck Throwdown "Best of Festival" champs, Pennypacker's, found a permanent home for their coveted porchetta in Somerville's Magoun Square, where they're now dishing out a seasonal circuit of sammies, soups, salads, and specials.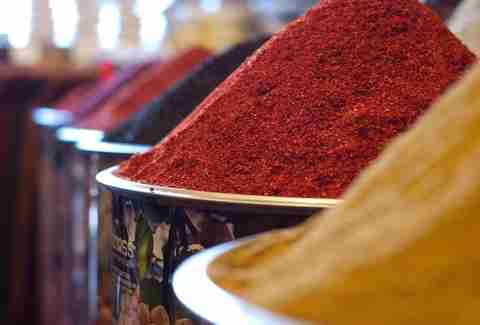 Sarma
Somerville
Oleana superstars Ana Sortun and Cassie Piuma launch their latest spice-infused Turkish love-fest fueled by meyhane mojo (Turkish for "wine-house"). Small plates with big flavors (mmm... sesame fried chicken with tahini buttermilk remoulade...) and a craft-cocktail program (the first full bar at any of Ana's ventures, and it has a cooking station) are the big two bullet points on this highly anticipated Somerville spot.
Stephi's in Southie
South Boston
Stephanie "Say my name…" Sokolove (Stephanie's on Newbury and Stephi's on Tremont) expands her sophisticated comfort food and signature salad empire to Dot Ave in the new Eleven West building adjacent to the Broadway T. Enjoy the warmth next to the floating fireplace (sorry, no floating bearskin rug), at the dining room wine bar, or at the farmhouse-style communal table. Also: Brown Sugar Braised Pork Belly. Yes.