TC's burning, Locke-Ober closing, and the year's other sorrow-inducing happenings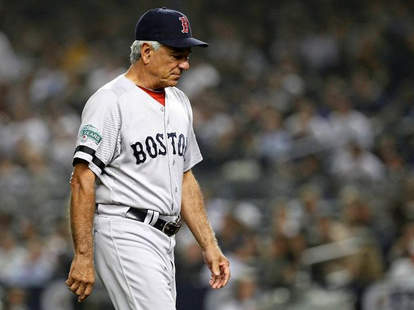 While the Pats' Super Bowl showing was by far the year's biggest bummer, some of the city's top tastemakers were driven to sorrow by other, more food & drink-related letdowns
Emma Hollander, Bartender at Trina's Starlite Lounge"TC's burning down!!!! Not sure if this could have been avoided, but it leaves a massive void in this city's bar scene. There are very few dive bars left."
Tse Wei Lim, Owner of Journeyman"I was really hoping Guchi's Midnight Ramen would get a permanent spot. At least we've got YumeWoKatare." Dave Becker, Owner of Sweet Basil"Asshole bartenders. While the end of finer dining seemed to bring about the end of pompous, unapproachable chefs, it appears they've just re-incarnated as pr*#k drink makers. I don't need a friend behind the bar, but it seems like the trend is... happy people merit scorn.
Brian Poe, Executive Chef at The Tip Tap Room/Owner of Estelle's "I was disappointed to lose Patricia Yeo as a chef in our city. I've been a huge fan since her early days with Bobby Flay. But, it does give me another excuse to put Chicago on my 'must dine' list."
Julian Manning, Bar Manager at Poe's Kitchen at the Rattlesnake"The new trend of double aging, super-infused, multi-spiced, port-madeira-scotch-rum barrel-aged everything that's become prevalent in the whiskey industry. I'm a steadfast whiskey drinker, and it's becoming a challenge to find a decently priced, well-balanced, approachable bourbon. Sometimes I'm just in the mood for a well-rounded bottle of Kentucky love and not something that's been finished in 13 different types of red wine barrels.
Michael Moxley, Owner of Coda, The Salty Pig, Canary Square"Locke-Ober closing.
Casey Carney, Beverage Director at Capiz Lounge"Liquid Nitrogen cocktails… Why? I'll admit, I was intrigued by the hype, but really, who the hell wants to have a smoking cocktail in their hand at a bar or club!? Not me.
Johna Willis, General Manager at Towne Stove and Spirits"The Red Sox. Where to begin..."