Harking back to Shanghai's pre-War-era heyday as the Paris of the East and the New York of the... um, Even Further East(?), Shanghai Social Club's an upscale Chinese restaurant/lounge/sports bar from the owners of the White Horse Tavern that's slinging street food and tiki drinks lunch through late-night in Allston's once-beloved Our House.
This eight-seat bar is quite possibly the only place in the 'hood where you can crush tiki drinks, eat a pu-pu platter, AND watch the Patriots game.
And speaking of tiki drinks, what's the perfect libation after a long ride on the B-Line? A Painkiller, of course: it's made w/ pineapple juice, dark rum & a sprinkle of nutmeg. Just in case you were wondering, they're also rocking eight beer taps and pouring Chinese suds.
Assuming you enjoy catching up on Cold War-era Communist propaganda whilst dining, you'll probably want to grab one of these tables.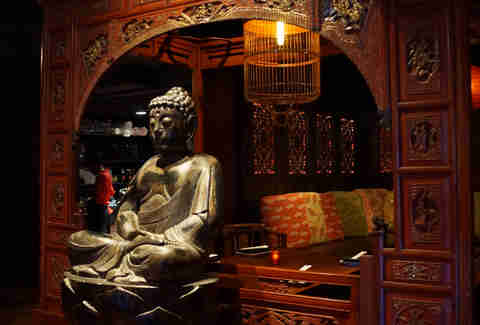 Or you can sneak past this handsome giant Buddha and behind some ornate antique Chinese doors…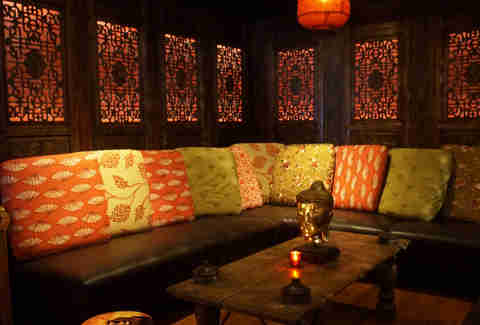 … and post up in an authentic salvaged opium den lit by moody red lamps.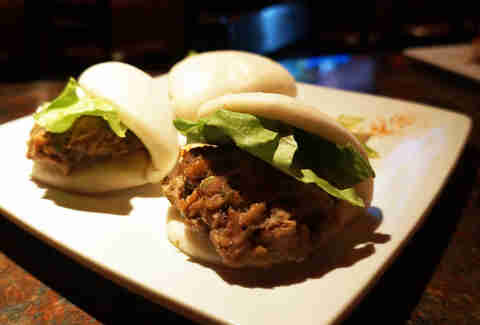 With Myers + Chang alum Bob Botchie in the kitchen, SSC offers their spin on Shanghai street food: lobster fried rice, pork dumplings, and these Hoisin/scallion/duck steamed buns.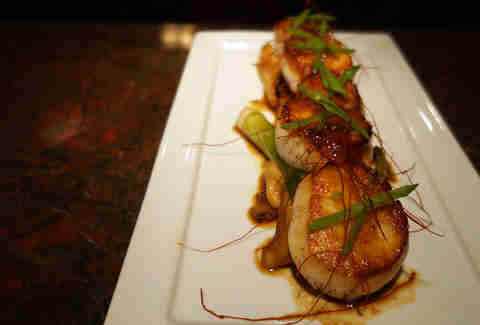 They're also doing more modern stylings, like their Lion's Head Meatballs, Firecracker Short Ribs, and these sweet and spicy scallops that share a name with how you probably still feel about Our House: XO.