It's already been a special season, right? Three non-gimme wins, a QB cup that runneth over (except, you know, for all those injuries), and the ever-closer return of Brady, which will basically shut down the city on October 9th. With an already-epic season at hand, there's no better time to move beyond basic wings-and-pitchers offerings (yawn) and explore some of the city's funkier game-time food and drink specials.
Recommended Video
These Tacos Are Made for Dunking
Kendall Square
Barbecue and pig skins... some things are just so thematically linked, it would just be a damn shame not to bring them together. Andy Husbands' bucket-centric football menu is a magnificent showing: choose between a pail of crispy pig skins with buttermilk cream cheese dipping sauce ($7), a pail of 18 bar wings ($24), and a half-dozen sliders made of either pulled pork or burnt ends ($14-$16). To wash down all that excess, you can nab a bucket o' Highlife Ponies -- five to be exact, for just $13. And some intel: this menu is available during every. single. game. of the 2016 season.
South Boston
We love it when restaurants really, really get into gridiron gluttony. Chef Jason Heard is like the Belichick of the kitchen, creating not one, but two separate menus for game-time snacking. The "rivals menu" features a different food special each week based on the Pats' opponent (think smoked kielbasa and pierogi for the Cleveland Browns and Baja fish tacos for the LA Rams). Come Monday, Heard basically goes for it on fourth, dishing up street food representative of the two MNF teams, and a tailgate menu of burnt end or black bean chili atop tater tot nachos ($10), Texas-style brisket Reuben ($14), spinach and artichoke dip ($14), and wings with a selection of homemade sauces. We're Team Coppersmith.
Jamaica Plain
The JP mainstay has just gotten into the football season swing of things, and we're very grateful -- every neighborhood local is a little pressed to find a good out-of-the-house viewing option. On Sundays starting at 1pm, the kitchen starts turning out wagyu beef chili with tortilla chips ($8) and fried pickles ($4), and bartenders will also slap down a bucket of Miller High Life Ponies for just 10 bucks. Oh, and the sound will be on for every game from now on -- not always a given, even in the most sports-centric boroughs.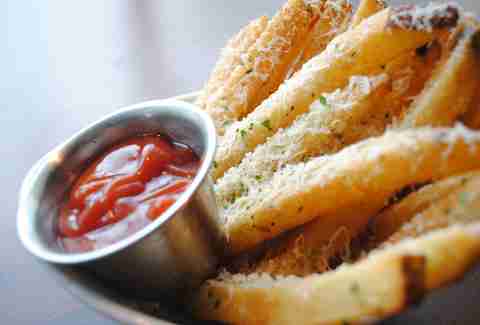 Seaport
When you want to make Monday Night Football a classy affair (hey, there's a first time for everything), head to the Lounge at Ocean Prime. At this otherwise sea-centric establishment, 25 bucks nets you the prime cheeseburger (cheddar, onions, mayo, pickle relish), normally only offered at lunch, and a beautifully built Manhattan. The Pats next play on MNF in December... but why not practice beforehand?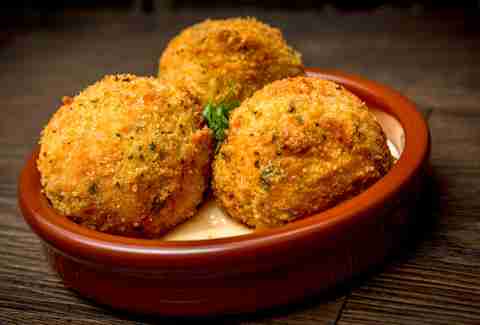 South Boston
That backroom fireplace is reason alone to hit up the joint this fall. But for 1pm games, Capo also sets up a brunch buffet for guests who reserve a spot in advance ($25). The menu changes weekly, but focuses on the three Ps: pizza, pasta, and panini. Basically, you're going for a carbo-loading fest to help you power through all the sports viewing you can handle. No matter: some are athletes, and some are athletic supporters.
Fenway
Every Sunday, Sweet Cheeks augments its offerings with specials like Lockhart Buffalo wings with blue cheese dressing ($14), boneless buttermilk fried tenders with jalapeño ranch ($14), barbecue nachos with all manner of meat options (we say pork belly, $14), and a smoked pastrami sandwich ($16 with a side scoop). The sheer number of canned beers available will almost make you shed a single, solitary tear of joy.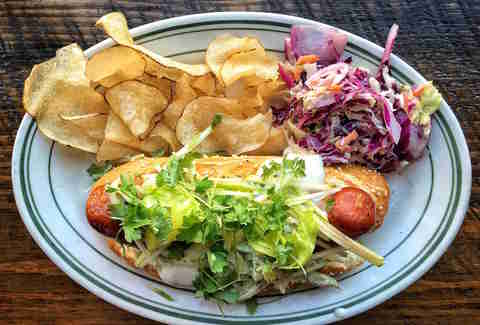 Somerville
So first off, yes, the games have sound. Second off, they have a special midday menu that'll satisfy both high- and lowbrow tastes, including a grass-fed cheeseburger with kimchi Russian dressing and the well-renowned KT&T fries. There are also hangover-free cocktails like the Green Chile Michelada (house-made green chile sauce, lime, and Bohemia lager). But really, this is the spot for night games, because every Sunday they have a dinner special worth staying out late for: fried chicken with slaw and chips ($22).
Back Bay
OK, so some Sundays, you just want to loll in your Edelman jammies and hang with your FF buds while flipping between the game and the Red Zone. There's a menu for that, too: Post 390 just introduced a tailgate package that lets you go far beyond chips and dip. You can go with the classic sandwich platter (cured deli meats, cheeses, and rolls, plus clam chowder), or go all out with the BBQ package: pulled pork shoulder, sausages, wings, and/or St. Louis pork ribs (choose two of the four), plus all the usual sides. If you're feeling fancy, just add on more-mature fare like shrimp cocktail and hummus with pita chips.
Sign up here for our daily Boston email and be the first to get all the food/drink/fun the Hub has to offer.