Boston happy hours are all about food. (Why, you ask? The Puritans started it.) Still, not all happy hour specials are created equal -- dismal, stringy wings or overcooked sliders aren't deals at any price. So here are our picks for the best deals in town and when you need to hit them up. Don't worry, we've got you covered for every day of the week.
Recommended Video
This $100 Lobster Roll Is Over 2 Feet Long
$1 oysters
BISq
Address and Info
Inman Square
When: Monday through Thursday 5:30-7; Sunday 5:30-close
Buck a shuck nights are only as good as the oysters. At BISq, the happy hour oysters may be inexpensive -- but they're not "cheap." You get premium quality, beautifully shucked oysters that you can wash down with a selection from the eclectic wine list or rotating local taps. Of course, you probably won't be able to resist some of the best charcuterie in Boston while you're there, but with all the money you're saving on oysters, who cares?
$1, $3, and $5 tapas
Estragon
Address and Info
South End
When: Monday through Thursday 5-7pm
One of Boston's best tapas bars has a beloved "tapas blitz" during the week. Get more than half off menu favorites like grilled baby octopus, crispy fried chickpeas, and roast Brussels sprouts with chorizo (plus, there are usually off-menu specials). You never know what might be on offer so it's best to go several times to check it out. You know, for science.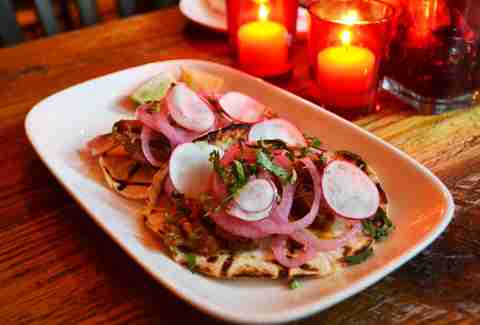 All you can eat tacos for $9
Lolita
Address and Info
Copley Square
When: Mondays after 5pm
Mondays are terrible. So start celebrating Taco Tuesday Eve by eating all the beef or chicken tacos your little heart desires at sexy, red-lit Lolita. Monday might even turn out to be downright fun (trust me here) since you have to order one of their killer margaritas or some sangria in order to indulge in taco nirvana. Tough times, right?
$2 grilled cheese
Dante
Address and Info
Kendall Square
When: Tuesdays after 5:30
If you had too many margaritas on Monday night while you were eating a nonstop string of tacos, perhaps you need a little comfort food the day after. Chef Dante de Magistris has your back with a different melty, gooey, crispy, soul-satisfying grilled cheese every single Tuesday. For two dollars. Two. Dollars.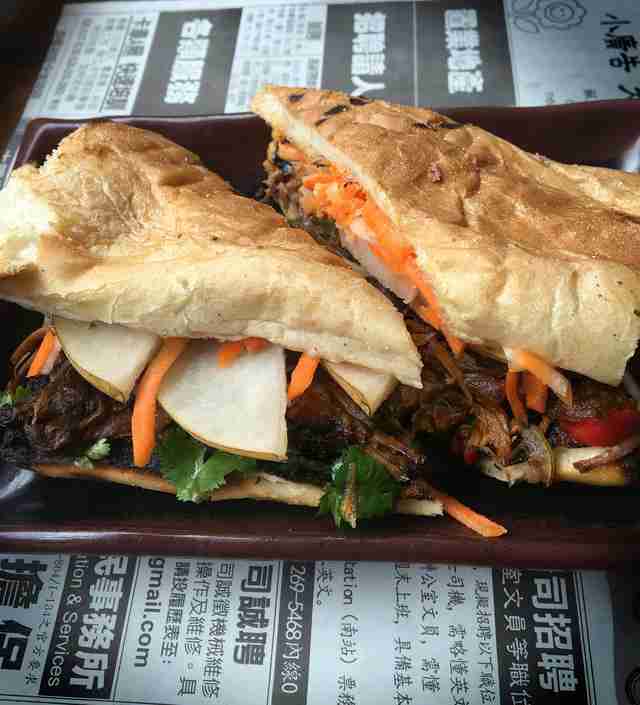 $45 dinner for two
Myers + Chang
Address and Info
South End
When: Monday and Tuesday 5-10pm
Start your week off right with some of the best, most interesting Asian food in town -- for cheap. Chef/owner Joanne Chang and Executive Chef Karen Akunowicz put their own spin on happy hour by offering a few different prix-fixe menus on Mondays and Tuesdays perfect for date nights. With items like green curry lobster and Korean BBQ sloppy joes, you might never resort to Monday night takeout Chinese again.
$0.25 wings
The Kinsale and The Asgard
Address and Info
Government Center and Central Square
When: Mondays after 5pm
These quarter-priced wings are anything but quarter-sized. Big, meaty, and flavorful, the wings from these twin Irish restaurants let you eat your carnivorous heart out on Mondays no matter what side of the river you call home.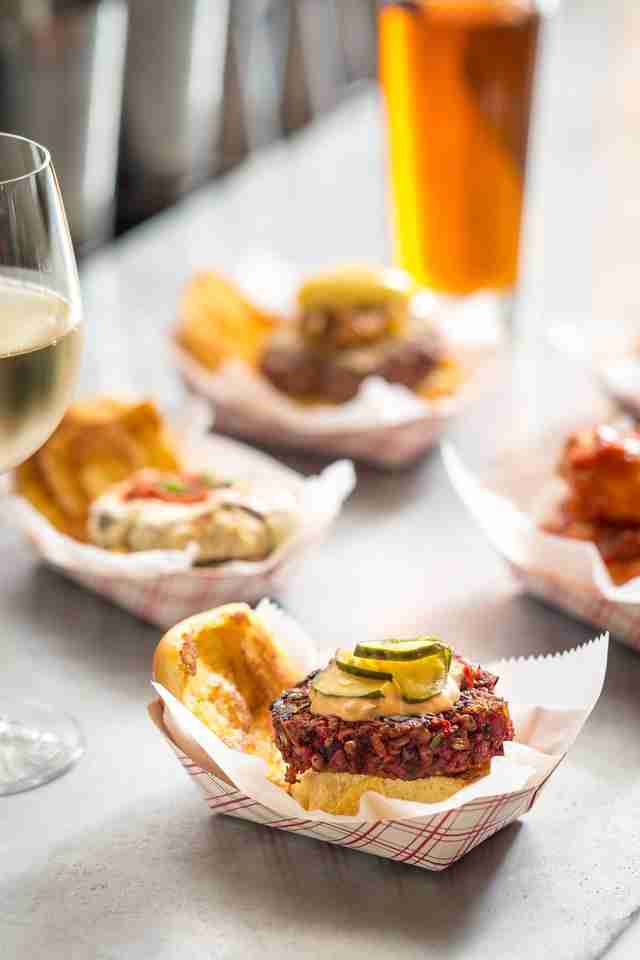 $2 sliders and more
5 Napkin Burger
Address and Info
Back Bay
When: 7 days a week, 4-7pm & 9pm-close
Sometimes you really need a tiny burger. Sometimes you need to eat that tiny burger in a fancy place (i.e., not your car) with a good beer. If such a need overtakes you, check out 5 Napkin Burger's generously available happy hours at the bar all week long. The happy hour specials also include vegetarian options and hand rolls if you're feeling really fancy.
$7 sushi
Haru Sushi
Address and Info
Prudential Center
When: Monday through Friday, 3-7 & 10-close; Saturday 3-6
Like 5 Napkin Burger, Haru is a NYC-based small chain that's looking to win Bostonians' hearts and stomachs. Their happy hour may be the strongest tool in their arsenal, offering top quality sushi and apps at a wallet-friendly price. Get panko-crusted shrimp and avocado skewers for $6, or a spicy salmon roll with preserved lemon and eel for $7 -- specials are available at the bar and sushi bar.
Half off bar bites
Morton's The Steakhouse
Address and Info
Seaport
When: Sunday through Friday, 4:30-6pm & 9pm-close
If you're dining out on your client's business account, by all means, go to Morton's for the full experience. If you're going as a mere mortal, check out their happy hour specials at the bar instead. Truffle fries and filet mignon sandwiches might just make you feel like a millionaire.
Sign up here for our daily Boston email and be the first to get all the food/drink/fun the Hub has to offer.