Even the Hub's disastrously designed streets deserve to reap the benefits of Mexican street food. Whether it be traditional or avant-garde fast food, or an all-out dining experience, check out the top nine Mexican spots around Boston.
Recommended Video
You Can Get Reservations for Free Dinner in Taco Bell's Insane Test Kitchen
Inman Square
What you're getting: Yucateca torta
Olecito is Inman Square's hidden gem, literally a hole-in-the-wall across the street from sister restaurant, Olé. Locals say it's where you get the most bang for your buck. Expect to get amazing chips, tacos, tortas, and burritos swiftly in a familiarly decorated bright yellow, four-table space.
Somerville
What you're getting: Crispy Baja-style fish
In the heart of Davis Square, The Painted Burro offers the crowd an energetic vibe (no doubt due to its proximity to Tufts) combined with an upscale, modern feel. In time for warmer weather, The Painted Burro has already started opening its giant storefront windows, turning indoor dining into one big outdoor fiesta flush with innovative creations such as its crab cake and calamari taco.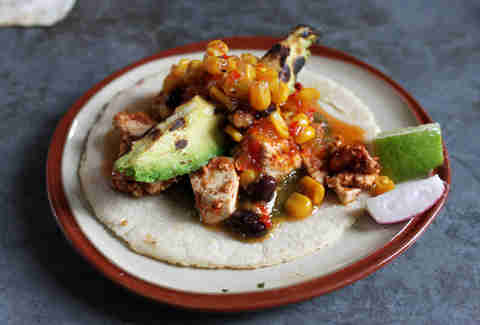 Allston
What you're getting: Grilled street corn
Lone Star boasts as much acclaim with its Mexican street food as it does its mezcal and tequila-based cocktails. The cooly lit taco bar shares owners (and a kitchen) with the much lauded Deep Ellum, and offers up smoked chilies, chorizos, and masa corn tortillas -- all made in-house.
Brighton
What you're getting: El Guapo
Because of its proximity to wicked old Fenway Park, El Pelon Taqueria is the perfect pit stop before or after any ballgame. The authentic Mexican dive has a luchador esthetic with cool knick-knacks from sombreros to Mexican license plates. Choice favorites include fried plantains with fire-roasted salsa, braised pork tortas with spicy mayo and lime onions, and grilled steak Caramelos tacos topped with salsa fresca and melted jack.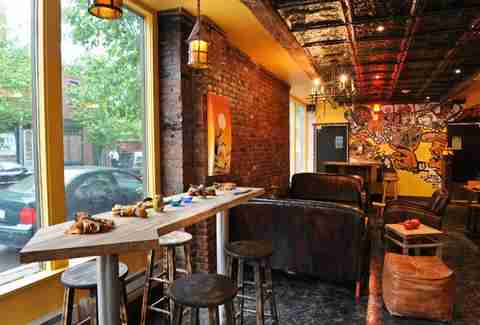 South End
What you're getting: Frijoladas Oaxaquenas, Campechanos tacos
Among the nation's top taquerias, chef and owner Allan Rodriguez opened El Centro in Boston's South End to give the city a Mexican, Sonora-style restaurant with fresh ideas, and creative menu options. Menu highlights include a classic charcoal-grilled Arrachera A La Tampiquena steak with green sauce and the Campechanos tacos, combining carne asada and al pastor. In 2013, the restaurant opened its second location in Brookline with furnishings and art handpicked by the owner, and brought over from his native Mexico.
Burlington/Chestnut Hill
What you're getting: Guacamole
It's not often you expect to find good Mexican from a shopping mall, but Besito offers just that along with a formal dining experience. Servers prepare guacamole right at the table to give that wow factor. Shoppers looking to get their mall-and-Mexican fix can visit Besito locations at the Burlington mall and Chestnut Hill mall.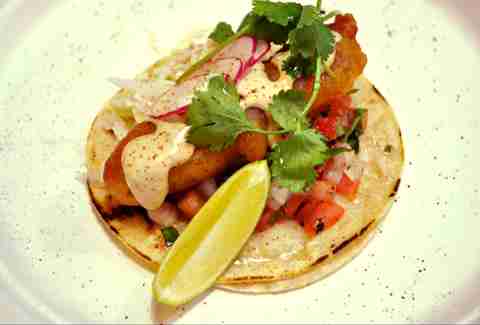 Brookline
What you're getting: Ground pork chorizo cemitas
Although considered to be Mexican fast food, Dorado Tacos does not skimp on the quality. The restaurant's cemitas are set up on toasted sesame seed egg buns with avocado, Oaxaca cheese, black beans, chipotle, and cilantro. The restaurant is value friendly and the perfect spot to grab a quick bite if Mexican is what you're craving.
Waterfront
What you're getting: Tuna ceviche, marinated pork shank
Rosa Mexicano garners quite the crowd from its upscale waterfront location. After tableside guac and small bites like lump crab empanadas, pick out one of seven types of tacos (seared diver scallops and crisp Kurobuta pork belly with habanero salsa) or entrees like the crispy marinated pork shank with chipotle-creamed spinach and red bean-chorizo chili.
Somerville
What you're getting: Mole Colorado Tlaxcateca
Inside Somerville's Powder House Square, Tu Y Yo is a family run restaurant with dishes based on its own Veracruz recipes. Be prepared to try old-country ingredients like cactus and chapulines (grasshoppers).
Sign up here for our daily Boston email and be the first to get all the food/drink/fun the Hub has to offer.