OK, so Boston is not California -- no one comes to visit us specifically for the Mexican food. But we'll be damned if they don't often leave with a renewed respect for our taquerias. From little-advertised holes in the wall to glam dinner spots, our Mexican restaurants deserve respect -- and multiple visits. (How else to determine the best carnitas around?) Here are your best options for Mexican food in Boston.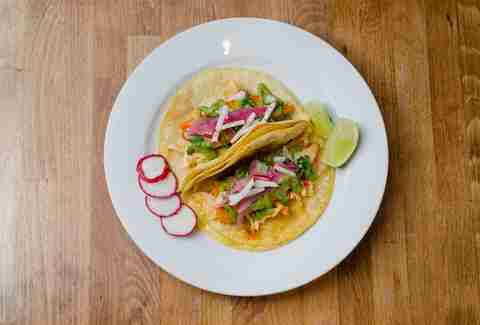 Arlington
Low-profile cult gem worshipped by taco purists
The surtido taco is not for newbies -- unless said newbies have a thing for pig gristle. But you're really not there to read the ingredients: You're there to wolf down the most indulgent of drippy, fatty tacos from this teeny gem in Arlington Center. The menu is as straightforward as they come: tacos, burritos, quesadillas, and tortas -- with fillings as adventurous as beef tongue and as safe as marinated chicken. The other selling point? Two tacos costs you a grand total of $5.70.
Somerville
Glam sit-down spot for hibiscus margaritas and new-fangled enchiladas
In the heart of Davis Square, The Painted Burro offers crowds an energetic vibe (no doubt due to its proximity to Tufts) combined with an upscale, modern feel. In warmer weather, the restaurant opens its giant storefront windows, turning indoor dining into one big outdoor fiesta flush with innovative creations such as its crispy calamari taco and duck carnitas enchiladas. Those searching for a calmer evening can hit up smaller sibling restaurant Burro Bar in Brookline.
East Boston
Takeaway Eastie joint for the discerning taco palate
Expect piped-in mariachi music. Expect friendly counter staff. Expect little room to sit. And expect to be gobsmacked by the legitimacy of the food. The tacos -- of the beef cheek and tongue varieties, among others -- come simply dressed with chopped cilantro and onion and maybe a squirt of lime. Other staples here include the fried quesadillas and tamales. Sealing the deal are complimentary chips and three different kinds of homemade salsas. Be sure to return for the weekend-only birria taco.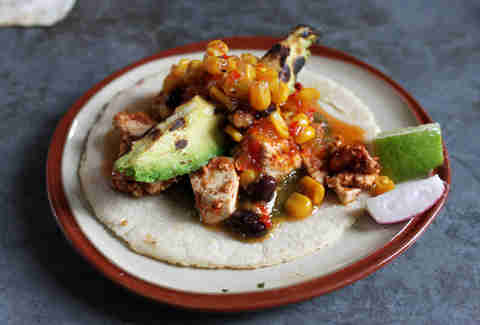 Allston
Street food smorgasbord with tequila chasers
As punk as a taqueria gets, Lone Star earns as much acclaim for its Mexican street food as it does its mezcal and tequila-based cocktails. The cooly lit taco bar shares owners (and a kitchen) with the much-lauded Deep Ellum, and offers up smoked chilies, chorizos, and masa corn tortillas -- all made in-house. One too many Cadillac margaritas and you might find yourself staring down the mounted buffalo head overlooking the dining room.
Fenway and Brighton
Kitschy taco mainstay catering to students and Sox fans
Some may balk at tossing around the term "authentic," but El Pelón holds no such misgivings -- see, it's right there in the signage. The original outpost suffered because of its proximity to wicked old Fenway Park, but El Pelón Taqueria is the perfect pit stop before or after any ballgame. The Mexican dive has a luchador aesthetic with cool knick-knacks from sombreros to Mexican license plates. Choice favorites include fried plantains with fire-roasted salsa, braised pork tortas with spicy mayo and lime onions, and grilled steak Caramelos tacos topped with salsa fresca and melted Jack.
Inman Square
No-frills, highly satisfying takeaway tacos
Olé to Go (born Olecito) is Inman Square's hidden diamond, a former hole-in-the-wall joint now housed inside its sister restaurant Olé. Locals still say it's where you get the most authentic bang for your buck, including chips, tacos, tortas, and burritos swiftly and impeccably prepared. Order ahead online if you're too impatient to wait.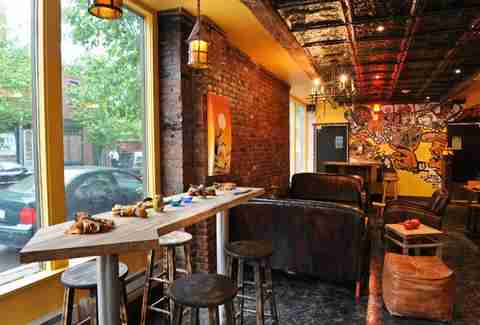 South End, Brookline, Belmont, Dedham
Local mini-chain dishing Sonora-style dishes
Among the nation's top taquerias, chef and owner Allan Rodriguez opened El Centro in Boston's South End to give the city a Mexican, Sonora-style restaurant with fresh ideas, and creative menu options. Menu highlights include a classic charcoal-grilled arrachera a la tampiquena steak with green sauce and the Campechanos tacos, combining carne asada and al pastor. In 2013, the restaurant opened its second location in Brookline with furnishings and art handpicked by the owner and brought over from his native Mexico.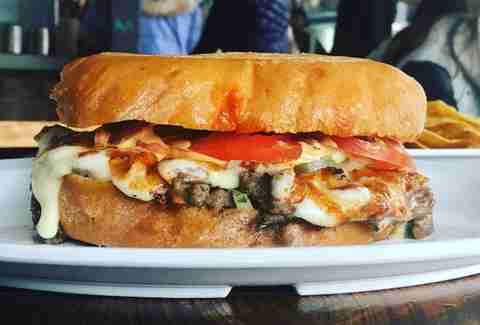 North End, Medford, Davis Square
The one and only place you should get your tortes
If you're here, you're here for the tortas, period. For those unfamiliar, it's a traditional pressed sandwich made with Telera bread and filled with meat, Oaxaca cheese, mayo, onions, avocado, and tomatoes. Rest assured that the requisite tacos, quesadilla, and burritos are all here too, along with Mexican sodas for the full authentic experience. Little wonder lines stretched out the door when the Davis Square outpost first opened at the end of 2015. It's worth it, even in New England's most frigid months.
South Boston
A South Boston nirvana of both tacos and bivalves
You first came for the coconut margaritas, so easy to slurp down that the bar bill added up quickly. Then you got your table, perused the menu, and realized you needed to tuck in for an extended taco treat. These are experimental fillings: burnt ends, blackened swordfish, Buffalo chicken, and eggplant al pastor. Make the table order the entire lineup and the sheet pan nachos and crabmeat guacamole while you're at it; it might be best to sample the raw bar selections on another night.
Downtown
Frontrunner for best Mexican cuisine in Greater Boston
Looking to shush that haughty Cali-based roommate who regularly denigrates Boston's Mexican food scene? Momma King has your cure. Née Julie King, the Villa Mexico owner earned underground local buzz when she began turning out tamales, flautas, and grilled burritos in a tiny kitchen inside a Beacon Hill gas station. Today, she has her own Downtown storefront and single-handedly saves the working masses from midday madness (the lunch option still suck down there). Made-to-order freshness means a bit of a wait, but we know the old adage about waiting.
Somerville
Finally, your chance to try grasshopper tacos
Inside Somerville's Powder House Square, Tu Y Yo is a family-run restaurant with dishes based on its own Veracruz recipes. Be prepared to try old-country ingredients like cactus and chapulines (grasshoppers). Tu y Yo also does brunch between 10am and 2pm on Saturdays and Sundays if you're in the mood for chilaquiles toluquenos, served with sunny-side-up eggs, Mexican sausage, and re-fried beans.
Sign up here for our daily Boston email and be the first to get all the food/drink/fun the Hub has to offer.