Since Cambridge and Somerville have been stealing the dining spotlight lately, Boston proper has been a little off our restaurant radar... which means it's a great time to explore all the best restaurants on this side of the river. Whether you're here for a lifetime or just for the weekend, these are the best neighborhoods for fantastic food in the Hub, from incredible Italian cuisine to Boston's phenomenal modern Asian boom.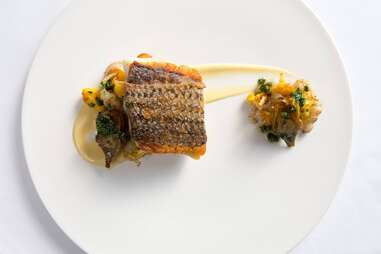 10. Beacon Hill
The neighborhood between MGH and Downtown casts a wide net when it comes to cuisine. The area's iconic brick roads and brownstones are surrounded by high-end places that fit the aesthetic, such as Barbara Lynch's No. 9 Park and wine lovers' retreat Bin 26 Enoteca. You can also get beautifully prepared exotic meats (with drinks to match) at the Tip Tap Room, and nouveau Italian at Grotto. It's also an exceptionally pretty part of town to wander around in and see what you find... the pickings are anything but slim.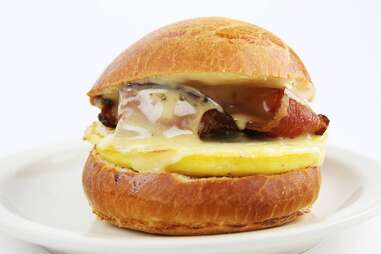 9. Jamaica Plain
It's a bit off the beaten path, but JP has become a favorite haunt of food lovers who are looking to avoid Downtown crowds. It's gentrifying quickly, which is problematic for a number of reasons, but in terms of the dining scene it means that some great restaurants are moving in... and that the prices are rapidly going up. Right now, it looks like most of the great neighborhood eat-in/take-out places that have been there forever will probably stick around. We like The Haven for Scottish eats, Wonder Spice for Indian, Centre Street Café for great breakfasts, and Tres Gatos for tapas and wine. You can also find a bunch of small Cuban restaurants and sandwich shops (Ula, City Feed). And when you need ice cream (and coffee), of course there's JP Licks.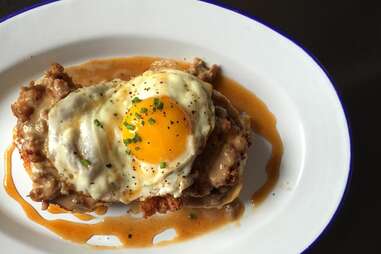 7. Fenway-Kenmore
There's more than baseball in Fenway, and even if you're just there for the game, that's no excuse to skip out on dinner. Sweet Cheeks Q is probably the top barbecue joint in town, and the late-night menus at Kenmore cocktail havens like Island Creek Oyster Bar and Eastern Standard are just a few blocks away. We particularly favor the shareable fusion food at places like Audubon, Hojoku, and Loretta's Last Call.
6. Fort Point/Seaport
While there's no specific flavor to the Seaport, the area is an up-and-coming destination for those with a taste for all that Boston has to offer. Beer aficionados can go craft at Row 34, which also prides itself on oysters and steak, Harpoon Beer Hall, which offers up hot pretzels and tastes of the brewery's latest, and Asian gastropub Blue Dragon, which has been getting way less attention than it deserves. Folks who insist on calling the Seaport the "Innovation District" can mingle with the like-minded at Gather or Barbara Lynch's Sportello, where entrepreneurs hang out during lunch hours and talk shop. The super-excellent Trade, Outlook Kitchen and Bar (get the s'mores dessert!), and Committee are all nearby, and for folks who want the popular standbys, Empire, Strega Waterfront, Ocean Prime, and Legal Sea Foods Harborside won't disappoint.
5. Chinatown-Leather District
Where else would you go for fantastic Chinese food? Grab all your favorite dim sum specialties at brunch winner Hei La Moon, or snag some fabulous pho at Pho Pasteur. If hot pot's your thing, head to Q, or for a modern Asian fusion experience (with great cocktails to boot) try Shojo or its sister restaurant, BLR (Best Little Restaurant).
4. Downtown
The area surrounding Boston Common is home to a number of fabulous restaurants, some of which are pretty prominent, while others are more on the DL. Among the former are see-and-be-seen, ultra-gorgeous Yvonne's (known for serving up shareable feasts and inventive, large-format cocktails), Teatro, The Merchant, and MAST (Nutella pizza!). It's also worth checking out the deliverers of some of the best bacon creations around, jm Curley, as well as hotel bars like the Avery bar at the Ritz (which has an enviable seasonal menu and a fireplace) and Highball Lounge. Don't discount beautiful brunch spots like Bistro du Midi, which overlooks the public garden, and new-ish Greek eatery Doretta Taverna.
3. North End
Italian is king in Boston's vibrant Little Italy. Whether you're looking for a chill panini place for lunch or the perfect pasta for date night, you're bound to stumble on plenty in this cobblestoned neighborhood, and more are opening up every year. Our favorite of-the-moment Italian restaurants include Il Molo and Sfizi, and for those seeking the classics, Giacomo's. Skip the long line at Mike's Pastry and get your cannoli fix at Maria's, Taranta, or one of the many cash-only espresso bars lining Hanover St.
2. South End
This quaint neighborhood of art galleries and brownstones is an exceptionally trendy place to live right now, and it's mostly because of the food. Head to any local spot, and you're likely to find photographers mingling with restaurant publicists, aspiring style bloggers, and business people of all stripes. It's the perfect place to grab brunch or find a fresh take on a particular culinary tradition. For instance, you can nab Spanish at Toro; Italian at Coppa, Bar Mezzana, or Anchovies; Japanese at Oishii, Latin at Orinoco, Cambodian at Elephant Walk, French at Gaslight, or Greek at Kava, just to name a few. You should also be sure to check out a Barbara Lynch spot like The Butcher Shop or B&G Oysters, and a few South End staples like the Buttery, Blackbird Doughnuts, and Tremont 647. The bar scene is exceptional, with cocktail-centric spaces like Wink & Nod (which also has its own culinary incubator) sprinkled through a landscape of wine bars and bustling nightlife locations (Beehive).
1. Back Bay
Surprising no one, Boston's highest-rent district houses some of the city's most essential restaurants. Those in the mood to blow their paychecks on ultra-chic dining can find it within a stone's throw of Newbury and Boylston, where classics like L'Espalier serve up course after course of creative, seasonal creations. Boston's celebrity chefs have also set up shop in the neighborhood (Mistral), and hotel restaurants like Uni (where you can get the late-night ramen if you're budget-conscious), Taj, and Bar Boulud are destinations in and of themselves. We're also fans of the variety that you'll find here, from the farm-to-fork philosophy at Post 390 to the stellar desserts at Deuxave. Check out the nouveau American brunches at Friendly Toast and Strip by Strega, and the fun takes on regional cuisine at spots like Mexican mainstay Lolita and Mediterranean Porto.
Sign up here for our daily Boston email and be the first to get all the food/drink/fun the Hub has to offer.
Kim Prosise is a Boston-based food and lifestyle writer AKA that white chick taking pictures of her food. Follow her on Instagram and Twitter at @kimprosise.