The next time your soul's all like, "I'm starving, dammit! Get me some food!", roll over to Coast Cafe for some super-authentic Southern vittles. The comfort-heavy menu includes multi-superlative'd fried chicken, finger-lickin' BBQ ribs, and sweet potato pie that's as smooth as you are when you're not shoveling delicious pie into your mouth. With only three seats in the tiny shop, you're probably not going to be eating inside -- but it's worth slurping that mac 'n cheese on the sidewalk to shut up your darn demanding soul.
Recommended Video
This BBQ Chicken Recipe Is Proof That Insane Diets Can Be Delicious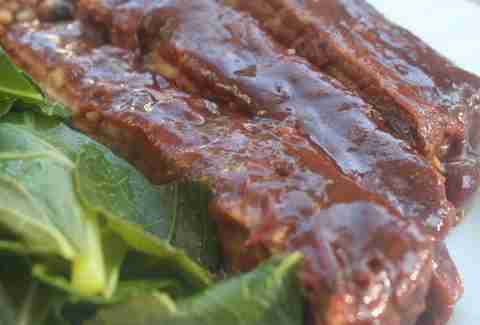 Previous Venue
Next Venue
Venue Description
1. Coast Cafe
233 River St, Cambridge, MA 02139
If you're craving soul food, make a beeline for Central Square's Coast Cafe, where authentic Southern-style fried chicken, slow-smoked BBQ ribs, and hearty sides like baked mac & cheese and fried plantains are yours for the gorging. The friendly team here serves only lunch and dinner, but the kitchen opens at 11am on Saturdays, making Coast and its chicken & waffles a solid brunch contender. Be prepared to take it with you, as there are only a few seats in this modest counter-serve spot.