When the Navy Yard's Tavern on the Water shuttered last Fall, a collective gasp resounded throughout the Hub. Well... turns out the space didn't sit vacant long. The dude from Mija Cantina & Tequila Bar lured away the chef at Green Street Grill and reincarnated the space as a more upscale, nautical-themed, year-round seafood restaurant and bar named Pier 6. It's now open and -- like those slutty siren songs at sea -- calling you in this holiday weekend. Here, take a look.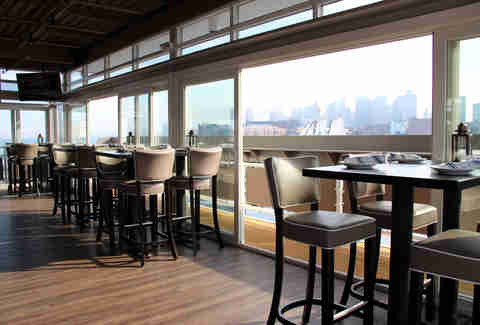 Ahhh yes, and you're home. Remember the space? Well, it's similarly laid out but totally upgraded. And furnished with a boatload of nautical touches.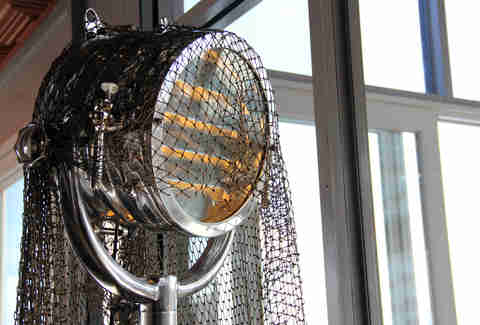 Like this antique boat spotlight. Doesn't it look vaguely like a creepy old robot wearing a fishnet veil and staring out a window? Maybe a little? Right?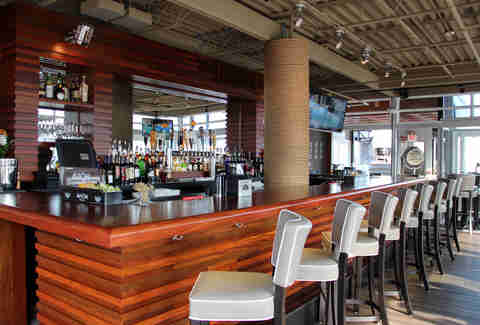 While you wait for your crew and/or table on the above-pictured rooftop patio, grab a seat at the refinished bar…
… and enjoy a pint of Harpoon from one of 10 draughts.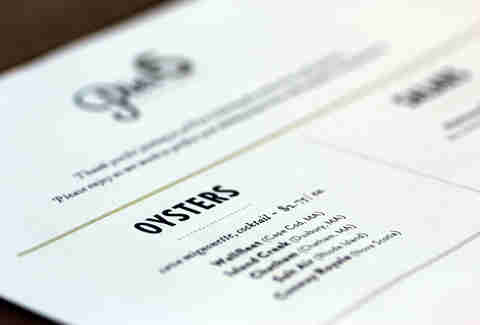 Maybe start off with a little something from the raw bar?
Assuming your group gets rowdy and rollicking, you may want to consider the secluded private dining room.
Take a look at the abridged, soft-opening menu, which features a handful of small and large plates like lobster chowder, grilled day boat scallops, and…
... these handsome roasted giant Cape oysters with black garlic BBQ, honey, fried shallots, and peanuts.
Or perhaps you'd prefer this angle?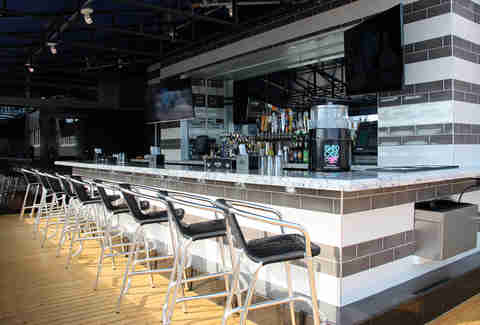 With dinner out of the way, stroll downstairs to the deckside 10-seat granite bar and another patio area.
And settle in for an evening of cool sea breezes and frozen libations, starting with this layered pina colada & strawberry daiquiri known as a Miami Vice.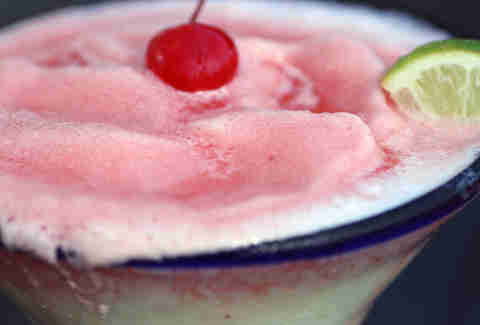 Which is just perfect for a Sonny day. You know? Because he's one of the guys on Mia-- nevermind.