Boston The event formally known as "Restaurant Week" (now Dine Out Boston) is back for its end-of-Summer encore/blowout. Just for you. From August 24th through August 29th, hit your fave Hub hotspots for multi-course prix fixe provisions at lunch ($15, $20, $25) or dinner ($28, $33, $38). Or both. Every day. Here are five must-try Dine Out menus for this weekend:
Recommended Video
This fried quesadilla is infused with Hot Cheetos
Haru
Back Bay
Start your week-long food frenzy at Haru for some select sushi and other Japanese fusion treats. Three-course lunches ($25) and dinners ($38) include goodness like shrimp and mushroom shumai, specialty maki like the Spicy Titanic, and desserts like banana Spring rolls and cheesecake tempura. Maybe see if you can swing double dessert.  Continue Reading
Beat Hôtel
Harvard Square
Executive Chef Ignacio Lopez is adding some Latin rhythms to his Dine Out menus at Beat Hôtel. Go for the two-course brunch ($20.14… get it?) with choices like Mexican scrambled eggs and bacon & turkey hash served alongside the baked good du jour. Take a nap until dinner ($38 for three courses) so you can be ready for chilled corn soup, sausage-stuffed zucchini, arroz con pollo, and skirt steak frites. Then, another nap.


Harvest
Harvard Square
Harvard Square mainstay Harvest celebrates the modern New England table with two- and three- course lunches ($20, $25) and three-course dinners ($38). The midday munchables keep it "light" with butter & sugar corn soup, garlic-crusted albacore, and PB&J Taza (peanut butter mousse, mixed berry jam, Taza pate). Ditch your diet (again) at dinnertime with herb-roasted pork loin, house-made basil tagliatelle, and milk chocolate and pistachio eclairs. Bonus half-glass ($15) and full-glass ($25) wine pairings are available.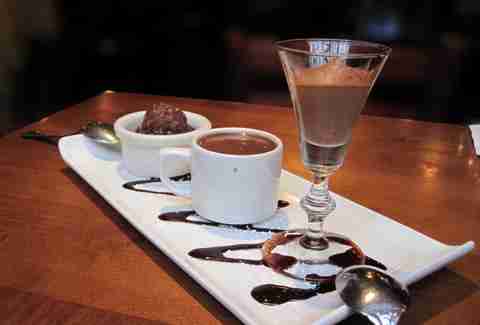 75 Chestnut
Beacon Hill
Thomas Kershaw's crew has put some showstoppers on their three-course dinner menu ($33). Start with the likes of crispy fried Monterey Bay calamari and herbed clam chowder (with smoked bacon!), followed by tastiness like Nantucket seafood stew and chicken pasta caprese. Wrapping things up is their signature dessert, The 75 Chestnut Sinful Chocolate Trilogy: warm chocolate bread pudding, Swiss chocolate and almond soup, and bittersweet chocolate crème brûlée.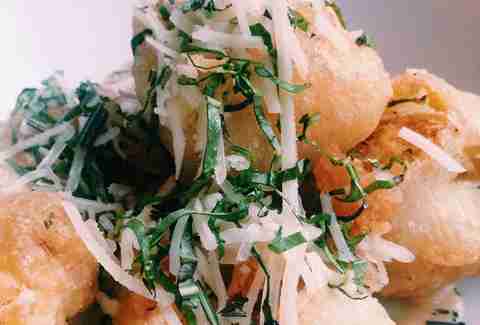 GEM Italian Kitchen, Nightclub & Lounge
Downtown
Executive Chef Kevin Long goes rustic and rogue at GEM, serving up classics and changeups to please your palate. Your three-course dinner tour ($28) of "the boot" begins with stuff like fried artichoke hearts and Barnstable oysters. Next you could go with some chicken Parm or a prime bar steak before wrapping up with tiramisu or a pistachio lace cannoli.