Eager to add some culinary cred to its popular Sox-sports-bar rep, the folks at this Fenway fave have installed a new head chef/award-winning pitmaster who has overhauled the menu and rolled out a lineup heavy on slow-smoked Texas-style BBQ, Asian-influenced classics, and craft cocktails mixed with house-infused vodkas

You know it, you love it: the bar at the Cask. Now pull up a chair..

... because they're about to start reading, "The Story of the Menu", which's handsomely bound in this embossed leather cover

Whoa, upscale cocktails?!?! Made with in-house infused vodkas? At the Flagon? Yep, including the sweet tea vodka- & lemonade-mixed John Daly or this clementine-infused vodka number dubbed the Cask 'n VIP

Headlining the chapter entitled "Big D's BBQ", this Texas-style beef brisket is slow-smoked for eight hours and served with cornbread, sweet potato fries, and..

... a heaping portion of creamy mac 'n cheese

But wait, BBQ's not the only new plot twist. They're also taking an Asian spin on "classic faves" like stir-fry, pan-roasted salmon, or these falling-off-the-bone Malaysian Ribs glazed w/ a sweet & salty coffee reduction and plated alongside Asian coleslaw

Skip to the end to see who done it, and by "done it", we mean devoured the half-pound Cask burger on a toasted pretzel roll that's piled high with pulled pork, maple-Cajun bacon, caramelized onions, Vermont cheddar, and...

... topped off with a fried dill pickle.
Recommended Video
Stay Classy This Winter With a Spiced Pear Tom Collins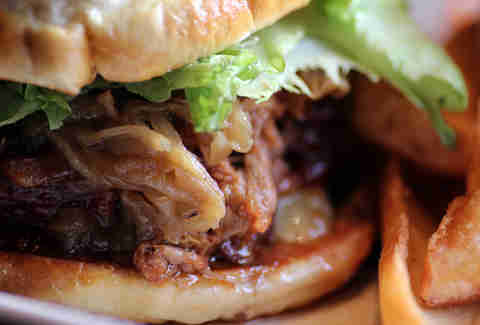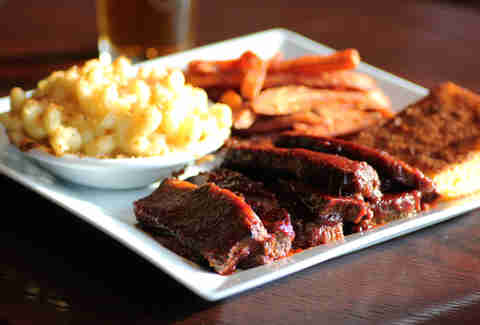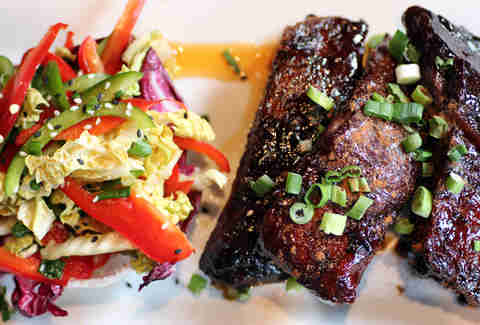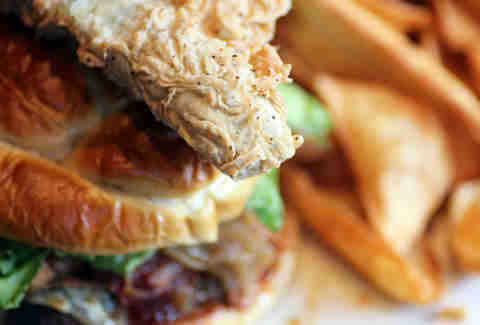 Previous Venue
Next Venue
Venue Description
1. Cask 'n Flagon
62 Brookline Ave, Boston, MA 02215
Cask 'n Flagon is a burger bar near Fenway that is loved by sports fans and burger lovers alike. Here you can enjoy creative cocktails, a solid beer list, and some great menu options even if you don't feel like ordering a burger. Cask 'n Flagon should be at the top of your Boston bar list.