Fresh on the heels of opening Mission Sushi & Wok in Brigham Circle, the prodigious crew behind Ginger Exchange is at it again, taking over the former Betty's Wok and Noodle on Huntington Ave to bring the Symphony area a second outpost of their popular Inman Square sushi joint. What's it all about?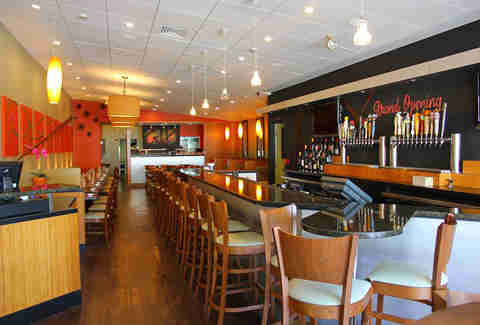 Having gone all-in on a bigger bar, GES boasts 24 tap lines and a lineup of over 40 brews, including Sapporo, Southern Tier, and BBC Steel Rail.
Although they're also still bringing a full assemblage of martinis, cocktails, sakes, and -- you guessed it -- can't-order-one-if-you're-drinking-alone scorpion bowls.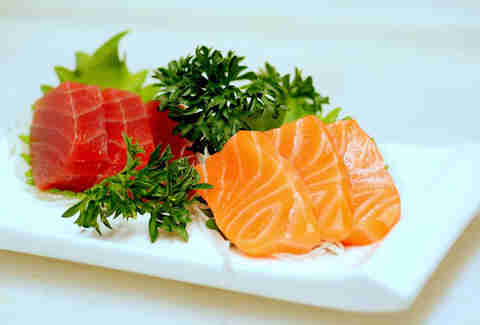 Kick things off with a sashimi and sushi combo, or perhaps a sampling of their signature specialty rolls like the salmon/avocado/mango-sauced Eastern Keys or the "refreshing and light" tuna and tamago in a cucumber wrap Naked Narutos...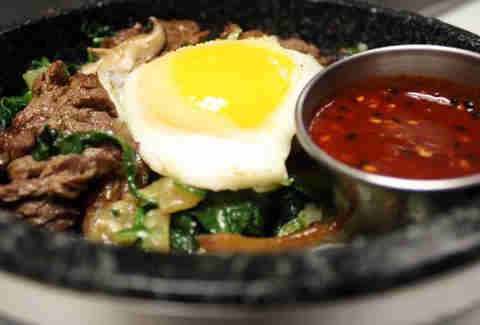 ... before advancing on the lengthy pan-Asian repertoire ripe with Korean fried chicken, spicy pork bao baos, udon noodle soup with bok choy & fish cake, and this hot stone bibimbap.