Boston's food scene is transforming, there's no doubt about that. Thanks to the hard work from hundreds of local chefs looking to push the boundaries of our city's culinary culture, a new reputation is emerging. Sure, we're still just as sports-obsessed and academically minded as ever, but we've outgrown the old-world image of yesterday, one that served nothing but classic New England fare (translation: lobster rolls, seafood, and clam chowder).
Today, this city is being hailed as one of the country's next best food spots, one on the cusp of a true culinary shift. But what caused it? Why the change? And better yet, where are we going from here? To answer these questions, we spoke with some of Boston's best chefs and got a glimpse into how they view the city's food culture and its undoubted transition over time.
So, exactly how has Boston's food scene changed?
As the chef and co-owner of two popular South End restaurants, Toro and Coppa, Jamie Bissonnette has been testing his diners with nose-to-tail cooking for years. With a James Beard award under his belt, he's had a huge influence on the city's scene, particularly in the way we think about cured meats.
"Boston is such a great city for food," he says. "Many of the talented sous-chefs and chefs de cuisine of the last generation [have now opened] their own spots. There is a great community in our industry, but the sense of collaboration and support among chefs in Boston is the best I've seen in any city."
Not only are local chefs evolving, it appears the diners are, too. Consumers are taking more of an interest in how food gets to their plate (hence the whole farm-to-table trend and organic food movement). This new level of curiosity leads to a demand for higher-quality dishes. But to Matt Jennings, chef of Downtown's prominent Townsman, this is also something that's quintessentially Boston: expecting the absolute best and accepting nothing less. "Bostonians have no problem telling you when they disagree with what you're doing as a chef or restaurateur," he says. "We are New Englanders, after all. We're the first to celebrate our hometown heroes when they succeed, and the first to call them out when they fail -- or we feel like they're failing us."
It's true. In the land of Harvard University, MIT, and [ENTER BELOVED BOSTON SPORTS FIGURE HERE], how can we expect anything less than perfect? (Despite whether it's led to some unfortunate stereotypes.)
Point blank: Bostonians have been pushing their chefs to create inventive, diverse, and above-average cuisine... and it looks like they're listening. This has led to better restaurants and an overall shift in the dining experience.
Now, the rest of the country is (finally) taking notice.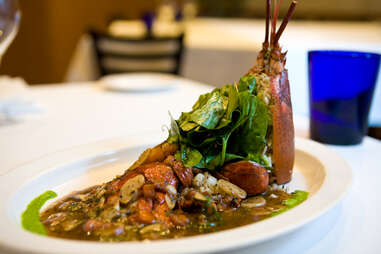 Chefs now feel free to create plates with personality
One of Boston's most notable chefs, Ken Oringer has been part of the dining scene here for over 20 years (think: UNI, Toro, and Coppa). He's had a long run of award-winning restaurants and is the master of reinvention. Agreeing with others that the scene has "come a long way" in the last half a decade, he is excited about the growth of the neighborhood hangout and the freedom that has come to local cooks in bringing new cuisines to their customers. "Chefs have been capitalizing on the amazing ethnic cuisine in Boston," he says. "From Peruvian to Lebanese, and North African to izakayas, the city continues to expand its repertoire."
This notion also resonates with Michael Scelfo, who, in 2014, after years of working in a number of Boston's kitchens, opened Alden & Harlow. He felt it was important to create a space that reflected his personal culinary perspective, a place that gave him carte blanche to create simple, elegant dishes that were an extension of both himself and his family's New England kitchen table.
"I think the city has really embraced the individuality of chefs who are true to their own ideas when it comes to what defines Boston cooking," he claims. "The city isn't just known for New England seafood anymore. Instead, we have an abundance of chefs from all walks of life and with distinct styles and voices... It's an exciting time to be a chef here because we're able to redefine what we're known for and what coastal New England flavors mean to each of us through unique and totally diverse restaurant concepts."
Though being able to pursue a more personality-driven plate is definitely fundamental for change, Andy Husbands (Tremont 647, Sister Sorel, and Smoke Shop) seems to think another factor was, and still is, at play: technology.
"The consumer has changed in a really good way." He calls today's diners both "knowledgeable" and "open to trying new things," and praises the likes of the internet and television for having an immense impact on the culture of culinary arts. "Everybody is opening their eyes to all these great things, and they're creating more of a demand for it."
Thanks to Facebook, Twitter, Instagram, digital publications, and, like it or not, #foodporn, meals are no longer just food; they're works of art.
Let's talk about diversity
Within the culinary rise of Boston's dining scene sits the evident push of diversity in numerous areas: chefs, cuisine, culture, and concepts. La Brasa's very own chef and owner, Daniel Bojorquez, spent over 12 years working in this city at restaurants like L'Espalier and Sel de la Terre. He now creates dishes with traditions from Mexico, Peru, and the Middle East, and sees a mix of international and New England cultures at the core of what will further the scene in the future.
"The Boston restaurant scene was first put on the map by the big-name chefs who earned national and international recognition. They paved the way with a lot of classic techniques. Now, it seems like the people who were brought up in those kitchens are traveling and drawing on their own experiences and roots to explore other culinary avenues in a way that no one used to.
"It's great to see a lot of kitchens cooking with influence from continents besides Europe, and chefs not afraid to distinguish themselves with bold or uncommon inspirations."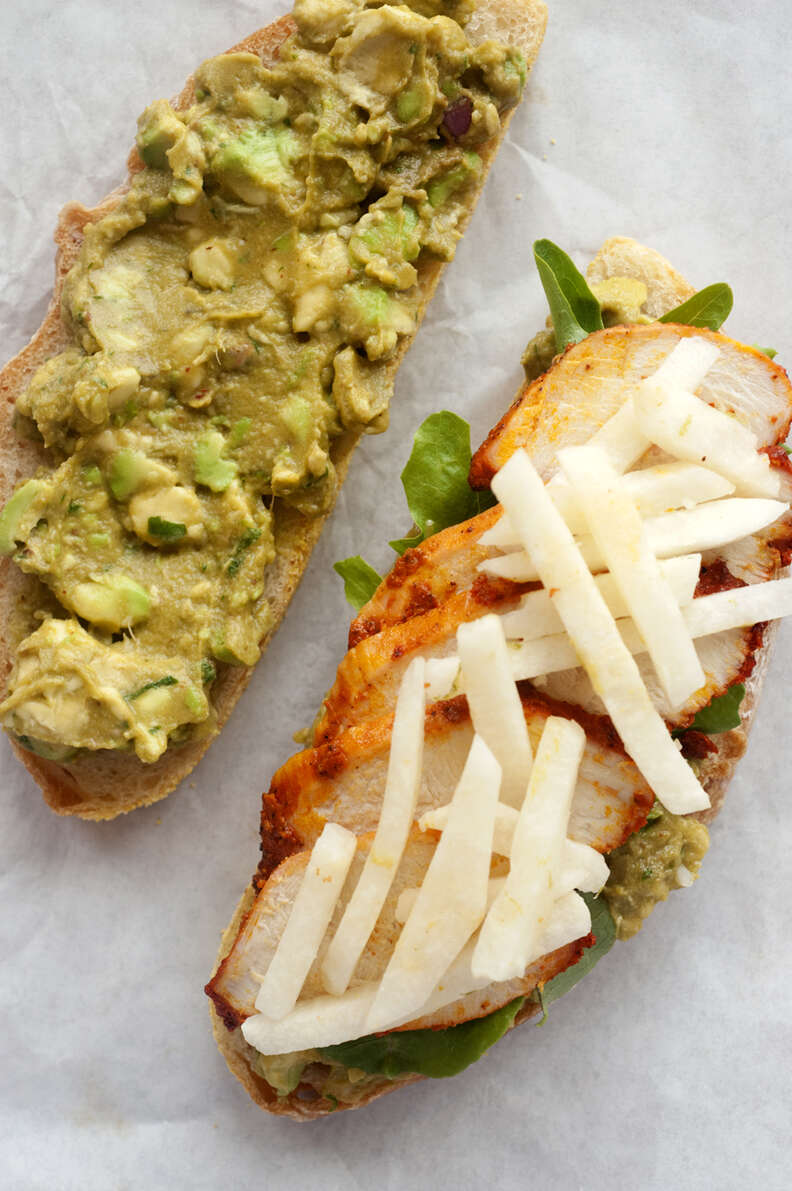 Echoing his comments is Ming Tsai of Blue Dragon and Blue Ginger, though he proposes that one cuisine will continue its expansion in Boston above all others: East-West fusion.
"Asian, Asian, and more Asian," he claims. "Eighteen years ago, we opened Blue Ginger, and it was the only East-West or New Asian restaurant around." Today, however, diners find themselves having an endless choice of delicious options in town: Blue Dragon, Shojo, Hojoko, Little Big Diner, Tiger Mama, Uni 2.0, Moonshine 152, Empire, Banyan Bar & Refuge, Mei Mei, Night Market, Yume Wo Katare, and more.
Bright; bold flavors; healthy; affordable; all are reasons Tsai sees the Asian food movement remaining (and growing) in Boston... and he isn't alone. Joanne Chang -- the mastermind behind Flour and Myers + Chang -- joins him in carrying the torch of Asian cuisine throughout the city, continuing to push the boundaries of what Boston's diners believe Chinese, Taiwanese, Thai, and Vietnamese cuisine should be. (Here's a hint: it's much more than just dim sum.)
James Beard Award winner Ana Sortun believes her Eastern Mediterranean-inspired Oleana proves the city's transformation will continue to push forward -- largely thanks to more educated (and curious) consumers. "We've been so lucky to experience the development of a stronger, more vibrant, and more delicious restaurant community in Boston. Great chefs are really paying attention to the ingredients they're using. They're teaching the consumer about the flavors that can be achieved with quality.
"We're training palates to appreciate the real flavors of food."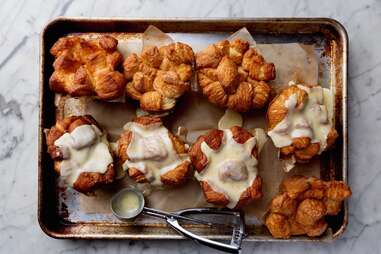 Where's the scene going?
Forward.
The years to come will only be promising (and delicious) as chefs from various establishments in Boston continue to make excitingly controversial moves in the way of food politics and policy, as well as more personalized takes on modern cuisine. Ask any of them (we did) and you'll get nothing but positive thoughts about the future:
"... settle into its rightful position as one of the best food destinations in the country." - Matt Jennings
"... the contemporary dining scene will keep pushing outwards." - Ken Oringer
"Cooks and consumers will continue to challenge each other... " - Andy Husbands
"I can see the industry really pushing to make a unique mark on the country, and not just replicating what they're doing in San Francisco, Chicago, etc. I think we'll continue to see chefs tapping into all the resources New England has to offer, like the really sharp evolution of our seasonality and the bounty of the ocean." - Daniel Bojorquez
And so on.
If we're looking to make an assumption about the next five years of Boston's food scene, let's look at how far it's come in the previous five. Should the future be half as tasty as that, Bostonians will continue to remain happy... and very, very full.
Sign up here for our daily Boston email and be the first to get all the food/drink/fun the Hub has to offer.
Rachael Perry is a writer, editor, and dedicated eater based in Boston. Find out where she's dining next @_rachael_perry.