The good news: the meat-meisters from Fenway fave Tasty Burger have taken over the JFK St 7-Eleven and adjoining basement art space and transformed it into a late-night, '50s-style burger joint up top, and a pool table & juke-equipped bar below. The bad news: you'll now have to get your sheepskin condoms elsewhere. After using your new Instagram filter "Willow" to document the sleek, subway-tiled throwback upstairs, follow the illuminated 'Bar' sign and head underground to grab one of 22 seats at the giant communal table so you can take even more filtered pics of the black & white wall mural adorned with with images of Mario and Marilyn Monroe. Flirt briefly with the idea of ordering the batter fried Blue Collar w/ sweet & spicy mustard before settling on this tried and true Big Tasty slathered with special sauce. In the olden days, fries were considered an aphrodisiac. Hmmm, maybe don't look that up. The good news: you're staring at a pint of Hop Ottin' IPA Anderson Valley (one of 50 beers and draft wines poured) handsomely framed in front of the pool table. The bad news: once people see you play, you might actually need some protection.
Recommended Video
Win Up to $1,000 on This Mobile Trivia Game Show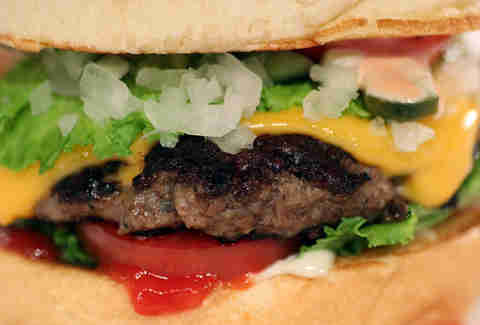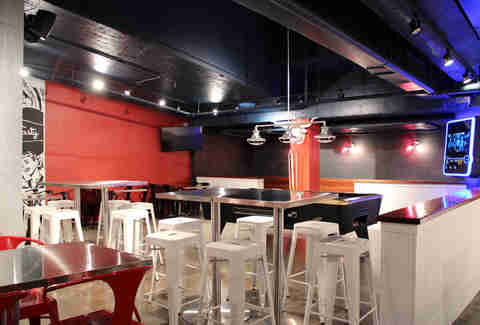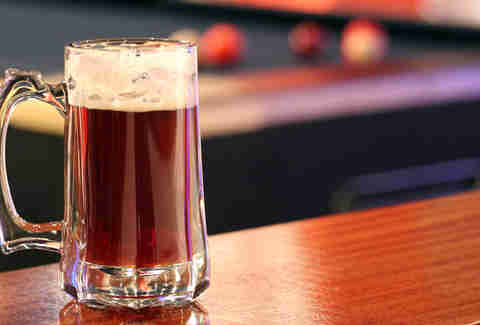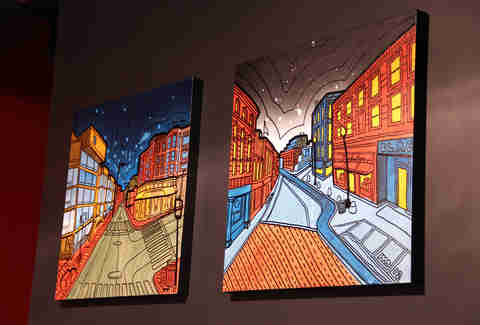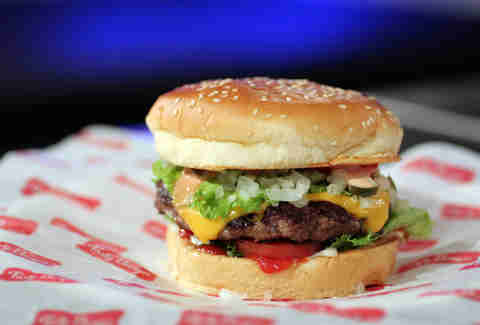 Previous Venue
Next Venue
Venue Description
1. Tasty Burger
40 JFK St, Cambridge, MA 02138
On the first level, you'll find the burger shop, complete with amazing smells and 1950s-style decor. Downstairs, discover the lounge area that features some billiards, a beer and wine bar and lively music filling the air, all of which is open til 4a.