Tonight, at 11:11p, one of two things will happen. Either the world will end and the Mayans' predictions of the "Great Period" ceasing will come true and we will all perish awash in fire, brimstone, and unpaid parking tickets. Or there will be 19 minutes left in an episode of House Hunters International. Either way, Olé has you covered with their Doomsday Dinner and Candle Vigil starting at 5:30p tonight and featuring aggressively rich, delicious foodstuffs that just might kill you if the world ending doesn't. Highlights include:

Triple Threat: Not to be confused with ABSOLUTELY NO ONE ON THE RED SOX, this flight of artisanal mezcals will help you get over the fact that you may never see 37-year-old Koji Uehara pitch again.

Montezuma's Last Meal: Perfect for a dude who once executed his brother for "singing and beating his drum loudly", this killer meal features an 18oz ribeye packed full of caramelized garlic and jalapeños. And in case you happen to still be breathing normally after that, they've also got three-cheese mashed potatoes and spicy fried onion rings.

Chocolate del Diablo: Dance with the devil by taking down this double-chocolate bread pudding with vanilla ice cream, cajeta (caramel) sauce and churro bites. Unrelated fun fact! Diablo is also the name of a Finnish metal band.

And, if the world does not end: hit the Survivalists' Brunch the next day and celebrate life being kind-of-the-same, with dishes like this Tortilla de Jaiba con Huevos -- essentially crab cakes with poached eggs, cilantro hollandaise, caramelized plantains and home fries.
Recommended Video
It's Worth Getting Sloppy For This Grilled Cheese Taco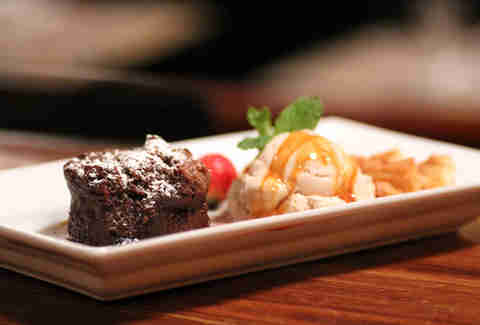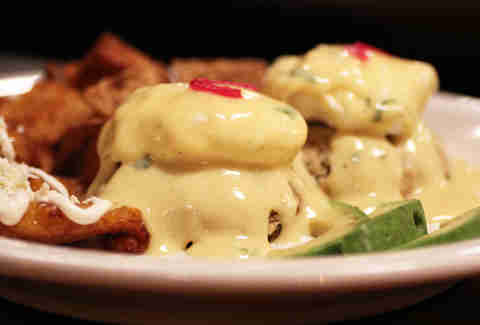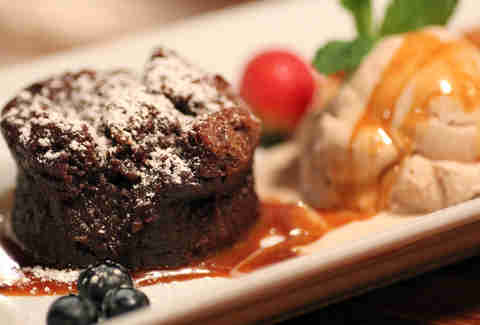 Previous Venue
Next Venue
Venue Description
1. Olé
11 Springfield St, Cambridge, MA 02139
Although not much about Cambridge screams Mexican food, you'll be pleasantly surprised by the authentic eats coming out of this Inman Square joint's kitchen. They're serving up modern takes on traditional dishes, offering baja style fish tacos, tamales stuffed with mushrooms and cheese, and a chorizo-stuffed pork chop, among others. Without a doubt, the highlight is their tableside-made guac, which they've been doing since way before that became a super popular trend. So give them credit for that before giving them your credit card, too.