Your first-ever Boston T restaurant map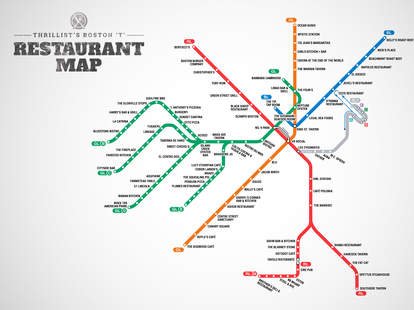 Riding the T can be rough, because, you know, other people. But you know what always makes everything better? Eating! Which is why we put together this handy map of restaurants within stumbling distance of (almost) every T stop.
We did our best to balance the dual priorities of deliciousness and proximity to the stop in question. Some residential areas just don't have anything nearby (they should do something about that!). Think we missed one? Let us know in the comments after you check out a blown-up version of the map here.