As you brace yourself for the harshness of another Boston Winter, you can take comfort in the fact that the dining scene here is... wait for it... as HOT as ever. See what we did there? Don't believe it? Check out these forthcoming eateries and drinkeries that'll give you something to look forward to other than the joy that comes with watching other people slip and fall on ice patches.
Recommended Video
This Tea Changes Color Like a Mood Ring
Name: Shake Shack Harvard Square
Opening: Late December/Early January
Why You Should Care: Now you don't have to truck all the way to Chestnut Hill to get your grubby mitts on Shake Shack's coveted burgers, flat-top dogs, and frozen custard treats. This 108-seat outpost will keep it real with local beers (in addition to Shackmeister Ale), special "this-location-only" concretes (5% of proceeds are donated to a local charity), and outdoor seating (at least eventually, we hope, because it's across from that park by Grendel's).
Name: Wink & Nod
Opening: January
Why You Should Care: The latest venue from Boston Nightlife Ventures (Forum, Griddler's) will soon land in the shuttered Noche spot on Appleton Street. Most details of this craft cocktail speakeasy are still hidden away (of course), so you have to wait until you know the special knock to discover the fun times in their wood-paneled, red-upholstered parlor.
Name: The Merchant Kitchen & Drinks
Opening: Late December/Early January
Why You Should Care: Chef Matt Foley and Sous Chef Tim McQuinn (both Craigie on Main alums) team up with owner Shane Smyth (Sycamore in Newton) to open a 200-seat American brasserie complete with a 40ft-long bar, craft cocktails, 36 beers on tap, a creative wine list, and… oh, yeah… a raw bar. Modernized American comfort food (such as house-made sausage and pasta, banana cream pie, and steak and eggs with crispy-fried egg yolk) will be served up for lunch and dinner, with rotating late-night selections geared towards industry crowds.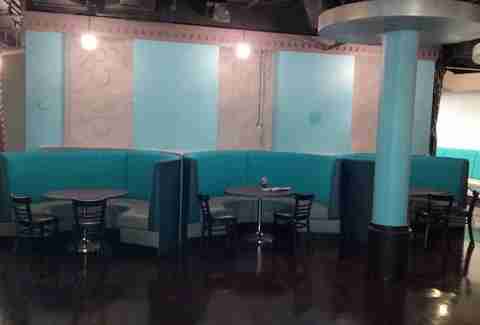 Name: Savvor Restaurant and Lounge
Opening: Late December/Early January
Why You Should Care: You won't have to totally mourn the loss of UpStairs on the Square, as their former Sous Chef Carey Dobies graduates over to Savvor (formerly District) to helm the kitchen. This restaurant/nightclub combo from owner Francois Firmin (of the defunct Blue Wave) will showcase Caribbean and Southern food made from locally-sourced ingredients. A lounge-like vibe will take hold later in the evenings.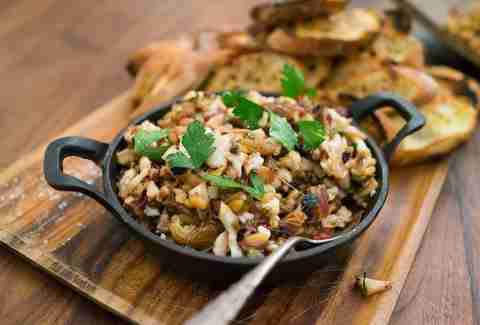 Name: Alden & Harlow
Opening: January
Why You Should Care: Former Russell House Tavern/Temple Bar Chef Michael Scelfo, in his first solo venture, invites you to his new kitchen for home cooking-inspired sharable plates, as well as large format options. Located at 40 Brattle (home of the late, great Casablanca), this anticipated spot will feature thoughtfully-sourced creations like a Crispy Uni Po' Boy, Grilled Lamb Sirloin with Cocoa Nibs, and Hay-Smoked Brambly Blood Pudding. Big bonus: late-dining for night owls will be available seven days a week (until 1a Sunday-Wednesday, 2a Thursday-Saturday).
Name: "Sobo Bistro"
Opening: March
Why You Should Care: Because there are quite enough bars and not enough restaurants in Southie (Seriously, NY Times… SoBo?). Luckily, that's only a working name. Owner Michael Norton plans to open a 60-seat Italian restaurant (next to Tasty Burger on East Broadway) so you don't have to always eat pizza or pub food whenever you go out… in Southie.
Name: Barcelona Restaurant and Wine Bar
Opening: Early Spring
Why You Should Care: You have a big appetite for small plates, and this Connecticut-based Spanish charmer is branching out from Brookline and landing in the South End (at the former Sibling Rivalry space). Choose wisely from the extensive tapas menu (try the Chorizo & Sweet-Sour Figs, Spiced Beef Empanadas, or Fluke a la Plancha), or go big with a suckling pig for the whole table, or one very hungry you.
Name: La Brasa
Opening: Early Spring
Why You Should Care: The rumor mill has turned endlessly waiting for Chef Daniel Bojorquez (Sel de la Terre, Chopped contestant) and Chef-Owner Frank McClelland (L'Espalier, Sel de la Terre) to launch their Peruvian chicken restaurant in East Somerville where the troubled Khoury's State Spa used to reside. Dishes inspired by French and South American tradition (like goat and tripe stew, smoked chicken, duck egg dulce de leche flan) will rule the roost in a relaxed atmosphere… once it opens. Stay tuned.