No doubt taking a huge gamble by eschewing the letter "D" for the name of their third endeavor, the duo behind Deuxave and dbar have overhauled the former Penny Savings Bank-turned-Banq-turned-Ginger Park (so long, whale skeleton!) and turned it into an "urban steak bistro" offering a modern take on the traditional house of meat

This sleek steel-on-slate logo fronts a hostess stand built not next to, not behind, but into a vintage table -- a metaphor for the old-meets-new-world vibe of the space. This is all very true.

The 30-seat bar boasts steel inlays and reclaimed wood handcrafted by an Amish artisan. And yes, those are antique lockers mounted as shelves. Also, behind the ironwork above the bar in the top right will eventually sit a private table that overlooks the dining room. The More You Know…

In addition to a solid lineup of suds (Chimay Bleue, Trappist Rochefort 10), they're mixing 14 classic and specialty cocktails like this fig-infused rye Old Town w/ black walnut

Instead of bread in stick form, the Chops gives you popovers in steel measuring cups.

This is their "well-educated" blood orange margarita they've taken to calling The Crimson, likely because of the place's proximity to MIT, or Emerson, or BU, or BC, or Northeastern, or something.

If you prefer some privacy when making your Harvard jokes, they've got glass-encased banquettes in the back for semi-private dining.

And finally, once you've unfurled this napkin and tucked it into your shirt, you'll be able to dine on eats like a filet mignon steak frites, a 14oz braised short rib w/ duck fat fingerlings, or Giannone fried chicken w/ braised greens.
Recommended Video
Attention All Wine Drinkers: This Is the Pasta You've Been Waiting For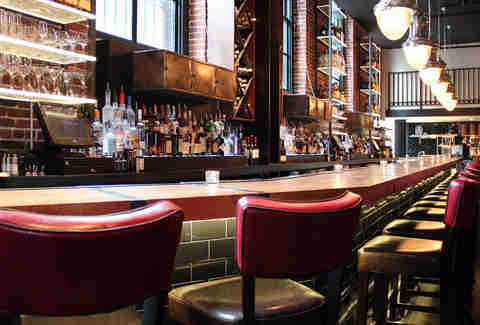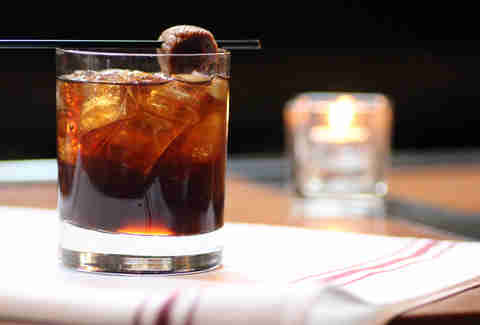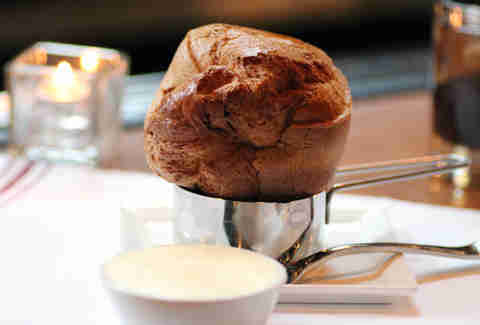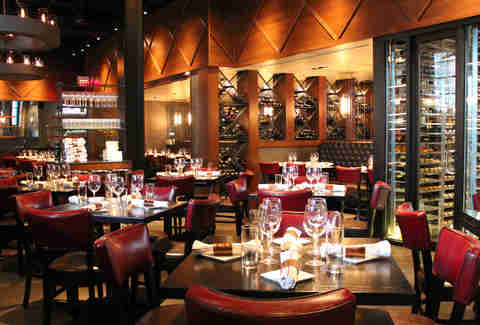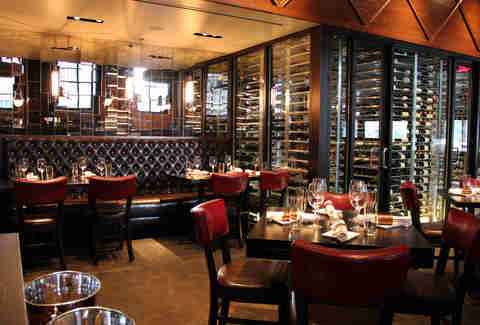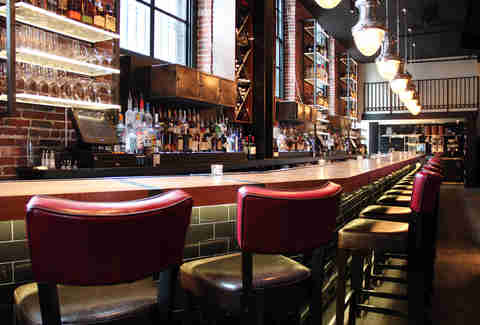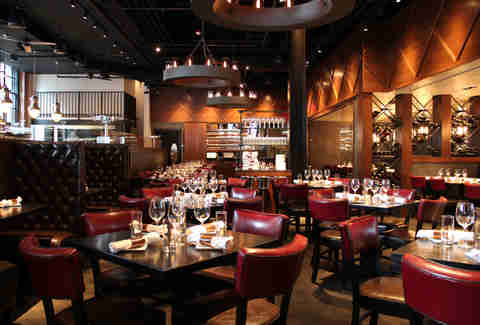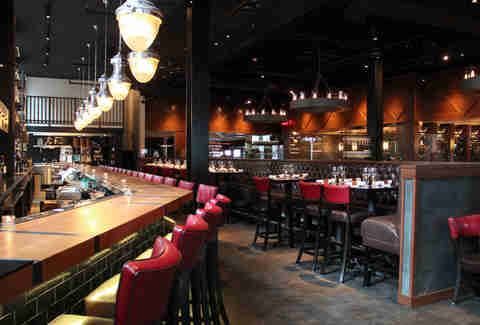 Previous Venue
Next Venue
Venue Description
1. Boston Chops
1375 Washington St, Boston, MA 02118
Brian Piccini and Chris Coombs -- the guys behind Deuxave and Dbar -- took over a rumored cursed South End space to make this high-caliber urban steakhouse. Offering a modern takes on overdone streakhouse staples, the steak frites menu is everything you could want from life. It's a simple choice of cut (hanger, strip, skirt) and sauce (bearnaise, bordelaise, chimichurri butter) that comes with a bottomless bowl of fluffy fries. Leather banquettes and dark wood furnishings might indicate a traditional steakhouse, but decadent cocktails point to a much fuller dining experience.