After taking a few months to settle into its Tremont Street digs, the popular South End Southern spot from chefs Eric Gburski & Brian Poe is rolling out an inaugural restaurant-inside-a-restaurant lunch menu theme dubbed "daytime burger joint" complete with double cheeseburgers (yeah), hot sauced-fries (hell yeah), and salads (...)

In case you forgot how handsome the bar area looks, take another gander before snagging a stool and ordering up a pint of Goose Island 312 Urban Wheat

Unless you're viewing this from your time machine, you're not too early: burgers will indeed be served

Stay traditional with their American cheese-topped single-patty House burger on a potato roll plated with B 'n B pickles

Fries come with one of three dipping sauces including a red chili & garlic mayo "Not So Hot" and the Scotch bonnet-/mustard-based "Wicked Hot", also the creepy way your mom described Will Middlebrooks in her Facebook status update.

Fine, this isn't a "burger" in the traditional sense of the word. But this is a crispy pan-fried catfish sandwich, and they're Southern food specialists, so, just BE COOL.

If you like '90s movies starring Roddy McDowall, or, less likely, getting double the "meat, cheese, and FUN(!!)", you'll want to opt for the Double Trouble.

Friends don't let friends order salads (thus, the fries). Or let Estelle's 30 taps go to waste (thus, the beer).
Recommended Video
Stay Classy This Winter With a Spiced Pear Tom Collins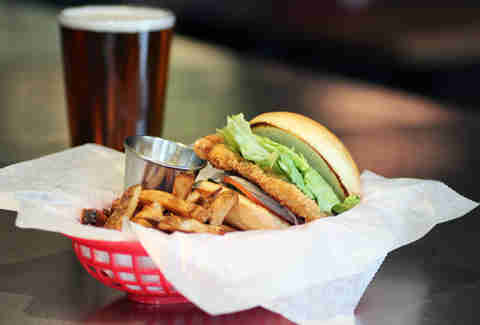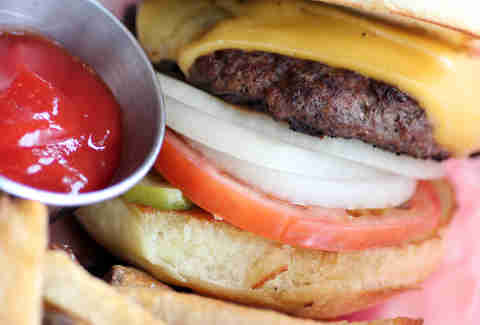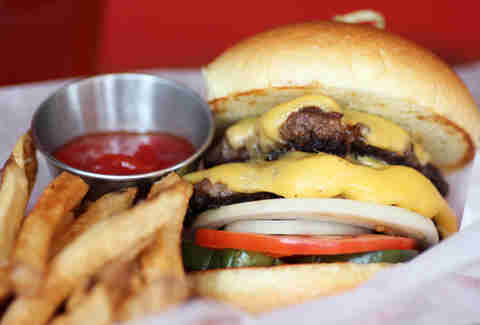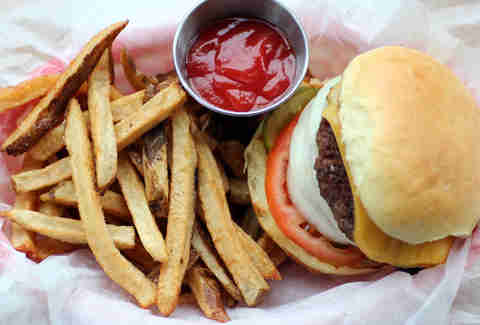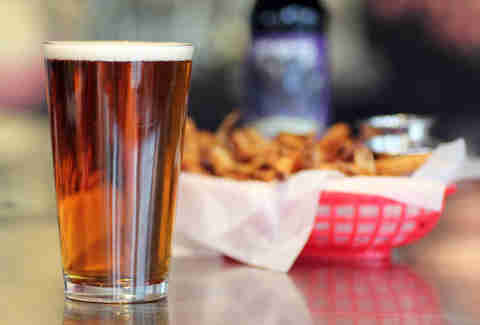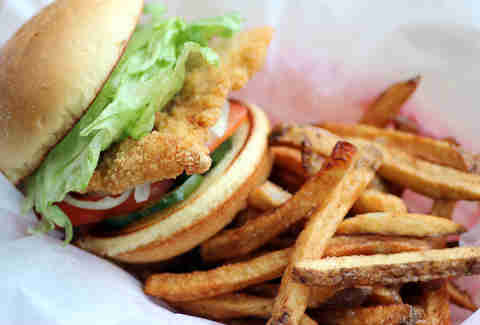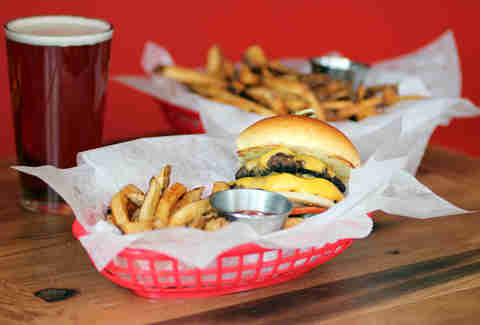 Previous Venue
Next Venue
Venue Description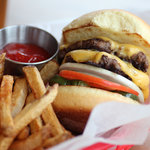 1. Estelle's
782 Tremont St, Boston, MA 02118
Located in an old video store and named for the once-popular nearby neighborhood hotspot, Estelle's is an 80-seat celebration of the South from chefs Brian Poe (Tip Tap, Rattlesnake) and Eric Gburski (East Coast Grill) that pours one more than 99 beers (not on the wall, but at the bar) alongside burly sustenance from the area that didn't vote for Lincoln in the 1800s.